"Words Can't Describe What Is Going On Right Now" – Rainsford
---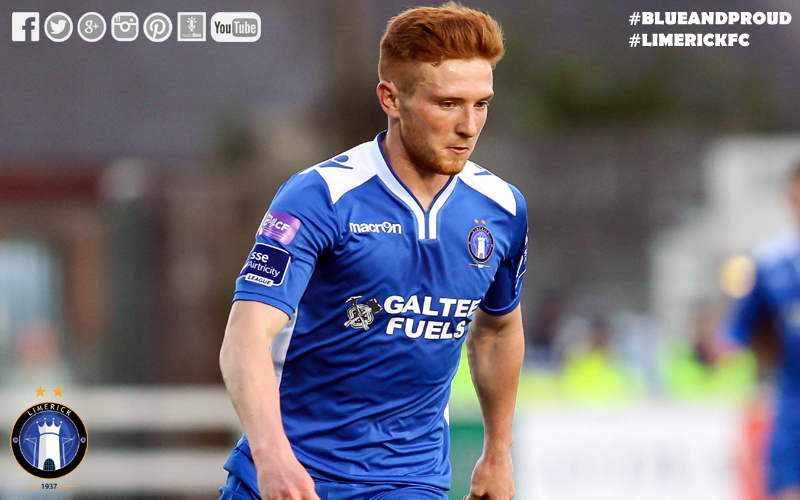 Attacking midfielder Darragh Rainsford says "words can't describe what is going on right now", after Limerick kept their dream of the greatest of escapes alive with a comfortable victory over rivals Drogheda United on Friday night.
Press Play To Listen
The Shannonsiders extended their unbeaten run to five games, having blown the Boynesiders away at United Park where they led 3-0 inside the opening 13 minutes, eventually running out 4-1 winners.
The pick of those was the third as Rainsford sent an unstoppable header to the net, ending a two-and-a-half year wait for a goal which dated back to his full senior debut against UCD in March 2013 when he hit a brace at Thomond Park.
The former Fairview Rangers youngster – who came through Limerick's Under-19 ranks – has had limited game-time over the past two months, with Friday his first start in nine games.
Indeed, he only received a late call-up to the team, an hour before kick-off after the withdrawal of influential forward Dean Clarke due to a hamstring injury. And, while he has missed much of the recent revival, the 20-year-old says being part of it is "an honour".
"It has been unbelievable," Darragh told LimerickFC.ie. "You read some stuff on social media. People say stay away from it but you can't help but read it sometimes. There's a lot of criticism but you just have to take it on the chin.
"We weren't playing well and we weren't good enough. But now, once we got our first win, we've kicked on. We're unbeaten in five now. We've taken 13 out of the last 15; if someone had said that to us before the five games we would have bitten their hand off for it.
"The confidence in the team and the team spirit has been unbelievable. Everyone is working their socks off for each other. Words can't describe what is going on right now, but I'm really, really delighted to be a part of it.
"I think we can rope in two or three of the teams above us. I think we can stay safe. Four wins should really guarantee safety, for me, because there are teams in there that I can't see winning many games out of the last seven.
"With the way we're playing now, I can't see how we won't take points off any team in this league.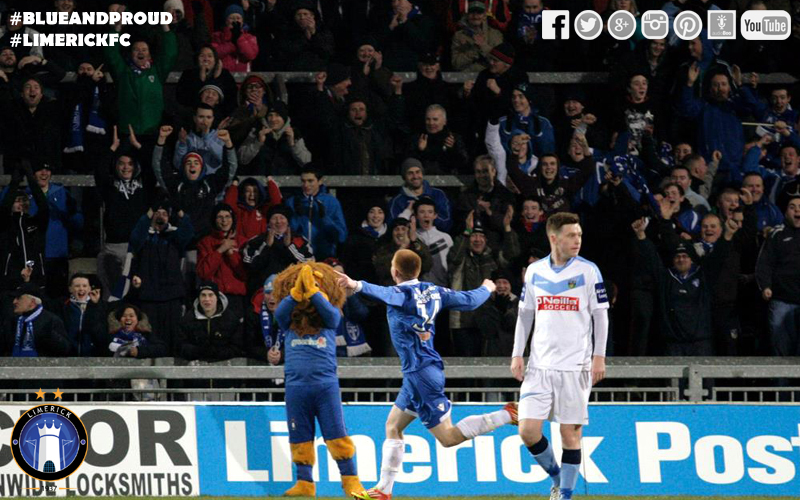 Rainsford enjoyed a dream first start for Limerick in March 2013, scoring twice against UCD at Thomond Park
"Personally, I just want to play as many games as I can, play the way I played in Drogheda, kick on from here and try to score a couple of more goals. If I don't, then just be a part of what this team is doing right now. It's an honour. I'd be happy just to play a couple of more games."
On his late call to start, Darragh added: "I only found out ten minutes before we had the team-talk, so about an hour before kick-off. Some people say keep your mind on it as if you're going to start even when you know you're not. But it's hard to do that.
"When I found out I was starting I said I really have to take this chance, because I haven't played the last couple of games and I really need to prove what I can show and what I can do.
"It's going to be tough now to get back in with the team playing so well. That goal is a huge boost for me personally. I caught it sweet; the second it left my head I knew it was in. It was a great ball from Ian Turner.
"I'm absolutely delighted with it. I don't really mind about the goal – it's just the team performance as a whole. We really dug in again.
"When I scored the two goals on my debut, there was a lot of talk about me and it probably, in fairness, got to my head a bit. I probably got a bit over-confident and relaxed probably a bit too much, for a kid.
"But I'm starting to kick on now again. I feel better and the team is confident so that's helping me as well. It has been a bit disappointing not to kick on from those two goals but I'm still here and I'm still playing games. I'm improving every time, so I can't complain."
Reflecting further on their performance in Drogheda, Rainsford said: "I'm absolutely delighted with the win. We came out of the blocks firing straight away, like the last couple of games, in their faces and pressing everything.
"We were hungry. The desire to win is unbelievable and confidence is unbelievable. The first half is probably one of the best we've played; three quick-fire goals helped us out so much. We focussed on being solid after that and I think we did a really, really good job getting three points up there."
Date: Monday 31 August 2015