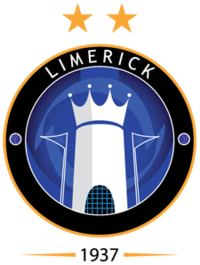 Willie Hayes RIP
Limerick FC have been left saddened to learn of the death of our former goalkeeper Willie Hayes.
Willie, born in Limerick on 30 March 1928, joined the club in 1946, aged just 18. He was only 5ft9 but was a superb 'keeper and very agile.
He quickly established himself in the team. He was capped for the Republic of Ireland in a 2-0 defeat by Belgium in April 1949, alongside Jackie Carey, Con Martin and Paddy Coad.
He thus became the first Limerick FC player to be capped while at the club. He left Limerick in 1950 aged 22 to sign for Wrexham and later played for Torquay United.
Limerick FC sends its sincere condolences to Willie's family and friends. Ar dheis Dé go raibh a anam.
Date: Saturday 30 August 2014