U19s: "When We Win Or Lose, We Don't Get Too Excited" – Barrett
---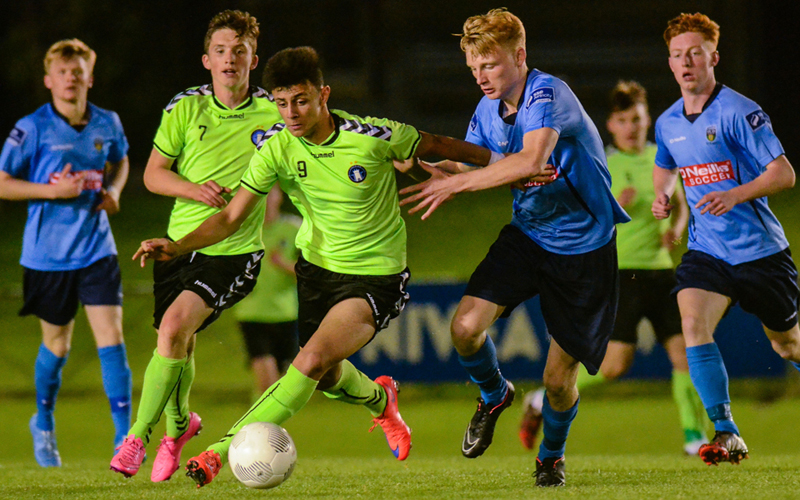 Limerick Under-19 manager Tommy Barrett says his team "don't get too excited" whatever the result and he believes they will still be "there or thereabouts" in Section One of the National League. That is despite suffering three defeats in their opening six games, the latest coming at UCD on Tuesday night.
The young Shannonsiders made the trip to the Bowl aiming to close the gap at the top but they were dealt an early blow when centre-half Killian Brouder was forced off through injury inside eight minutes.
Limerick had their chances to score but they were made to rue those misses when UCD hit the front on 87 minutes through Josh Collins' penalty, with Paudie O'Connor seeing red for the foul leading to that. Yoyo Mahdy could have equalised immediately, and the Students put it beyond doubt with Robert Manley scoring in injury-time.
The result leaves the Blues with an uphill task to reach the knockout stages, but only at the midway point of the short season, the boss is refusing to panic and felt it could have gone either way against UCD.
"If you look at the performance, I thought in the first 20 minutes we were very good," Barrett said. "We played some very good football. It could have been a 4-3 or 4-4 game. There were a lot of chances.
"We thought at half-time whoever scored the first goal was going to win. The goal was a mistake by one of our lads but that's the level we're at. It's Under-19 level and they're going to make mistakes. They have to be allowed to make mistakes down here to go into the first team so hopefully they won't make them in the first team.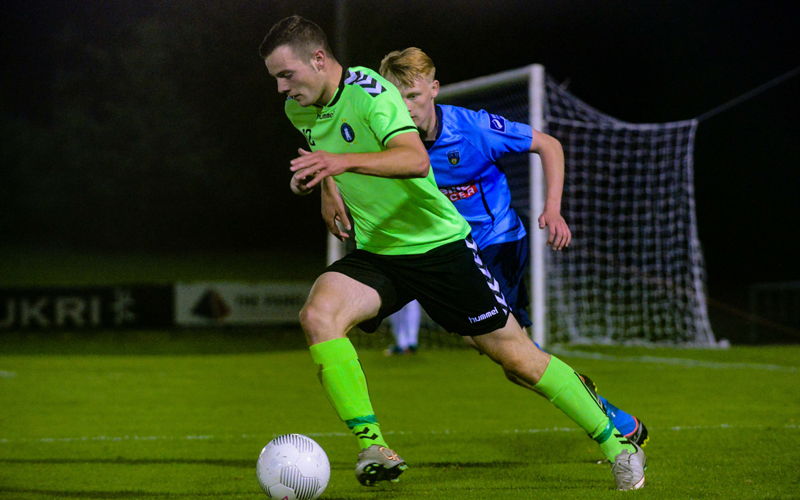 "We're a good side. I personally think we're one of the better footballing sides in this division. We have three losses already. We had only three in the whole of last year, so it's a bit of a shock to the boys I think.
"We are probably playing a bit more of an expansive game this year. We're trying to replicate the first team. The first team play a lot of open football – Martin (Russell) would be the first to say that. There is no point in us playing a different way to the first team. The boys need to be able to play like that.
"We have lads there that play in the first team regularly. That's what it's all about. I know UCD have a lot of lads up in the first team at the moment. Martin encourages that and he wants lads coming through.
"Hopefully we can get a few more in the next couple of years. We always say it – it's great to win and the lads are competitive. But we're down our two centre-backs now for Sunday (v UCD, Hogan Park, 2pm); Paudie was sent-off and Killian went off injured, so we have a few lads to bring in there now.
"When we win, we don't get too excited; when we lose, we don't get too excited. It's about developing these lads and I still think we'll be there or thereabouts even though we've lost three matches. I think we can beat anyone and it's that type of division – anyone can beat anyone."
Limerick: Tommy Holland, Liam McCartan, Paudie O'Connor ©, Killian Brouder, Shane Lowth, Seán McSweeney, Clyde O'Connell, Val Feeney, Evan Cusack, Declan Cusack, Yoyo Mahdy. Subs: Carl Williams (GK), Ross Mann, Alan Murphy, Oisín Kelly, Ronan Kerin, Evan O'Connor, Ross Fitzgerald.
Next Fixture: Under-19 National League Section One: Limerick v UCD, Hogan Park, Sunday 27 September, 2pm.
Photos thanks to Tom Beary (OneShotBeary.com).
Date: Wednesday 23 September 2015