U19s: "We'll Have To Be Well Prepared To Hit The Ground Running" – Barrett
---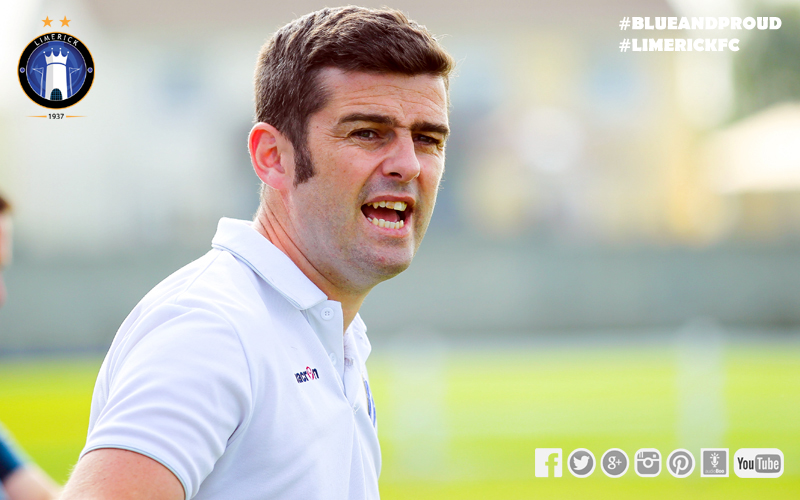 Limerick manager Tommy Barrett knows his team must be "well prepared to hit the ground running", after the Under-19 fixtures were released on Wednesday afternoon, with "great memories" set to be evoked on the opening day.
The young Superblues face three games in the first week of the campaign, which kicks off on the weekend of 23 August with a trip to Cobh Ramblers, where they won the Southern Elite Division title last March.
That was the culmination of a wonderful nine-match unbeaten run after the Christmas break, with the decisive one-goal success at Saint Colman's Park their eighth victory in that sequence.
In an impressive campaign, their dream came to an end in the semi-finals against eventual winners Saint Patrick's Athletic in April. Barrett and his squad are returning to training this week and he knows they have nowhere to hide as they face a hectic start.
"The first one is away and then we have three-in-a-row at home so we'll have to be well prepared to hit the ground running," Barrett told LimerickFC.ie.
"Cobh are always a difficult opponent, especially down there. I expect them to have a similar squad to last year in the opening game. It's great for the lads to go back there. They have great memories down there.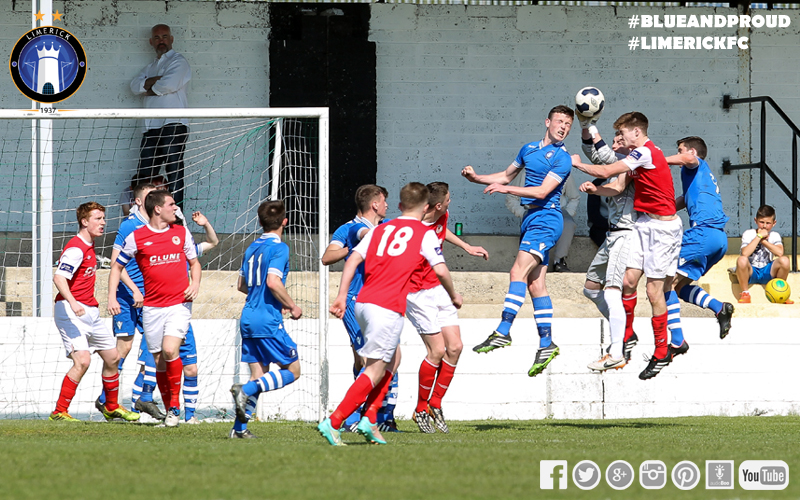 Limerick's impressive 2014/15 campaign came to an end in the League semi-finals against Saint Patrick's Athletic
"Our kitman Kevin Broughton said before the last game there that in all his years involved he couldn't remember us winning in Cobh, at senior or underage level. It was a memorable night for everybody involved.
"We are using the short season like last year where we want to give as many players as much game-time as possible. Through that we will see who we will keep for the long season, especially the older lads and see how they are progressing with a view to getting into the first team.
"The aim never changes for us. No matter what, we always want to win but it's getting that balance of winning, developing players and playing as close as possible to the first team – in the way they play and in their preparation so that players are ready to step up."
Players born in 1996 are eligible for the short season but Barrett is likely to focus on a younger group again with a view to the new summer schedule in 2016.
"I don't think we'll have the 96s or the likes of Paudie (O'Connor) who is up with the first team," Tommy explained. "That's a good thing. The boys that are up with the first team should stay there as far as I'm concerned, but I'll discuss that with Martin (Russell)."
Date: Wednesday 1 July 2015