U19s: "There's Good Healthy Competition For Places" – Barrett
---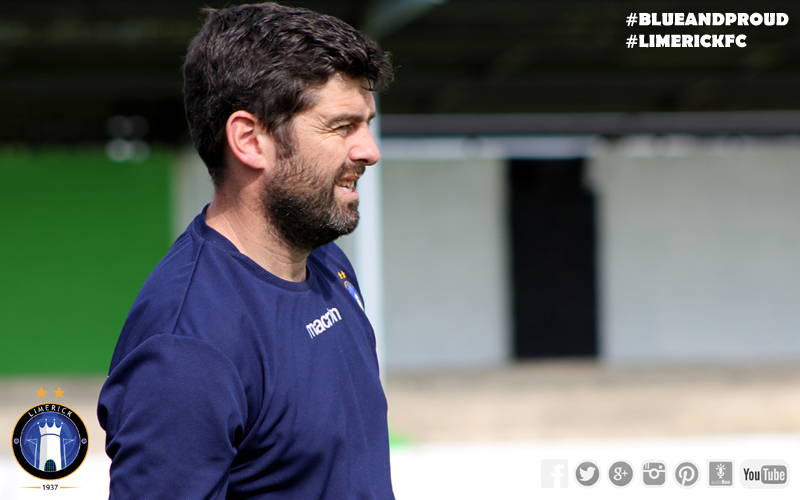 Limerick Under-19 manager Tommy Barrett is pleased with the "healthy competition" in his squad, after two of the four recalled scored as they returned to winning ways in the National League at the weekend.
Press Play To Listen
Oisín Kelly and Evan Cusack were both on the mark in Sunday's 4-0 victory over Wexford Youths, in a solid performance all-round, with captain Paudie O'Connor also back in the team as they secured their first clean-sheet.
The result saw them bounce back from their surprise midweek setback at home to Waterford United and lifted them to the top of Section One, albeit with a game more played than UCD.
And Barrett says "you have to be happy enough" with their return of six points from nine at the end of a hectic first week.
"It was a good win. It probably could have been more. The boys played well; the lads that came in did very well and there's good healthy competition for places," Tommy told LimerickFC.ie.
"You need to score early. Wexford are a good side; they're a good counterattacking side, which you saw in the early parts of the second half.
"Tom (Elmes) would be the first to admit it wasn't a usual Wexford performance. They weren't great – I think he'd say that himself, but all you can do is beat what is put in front of you.
"We have a good squad so we use them. It's a similar squad to last year. We'll always make changes and the lads that come in do well because we're not afraid to make those changes, and the boys know they have a chance.
"There are no superstars on the team. Anyone can be left out and one lad is as good as the next. There is a lot of competition – it's healthy.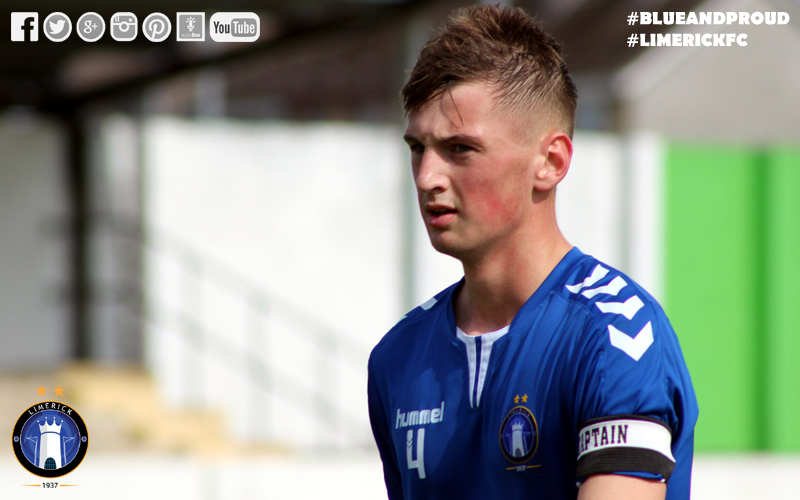 "He's a leader" – Paudie O'Connor received praise from his manager
"Paudie does make a difference. Clyde (O'Connell) and Evan (O'Connor) did very well against Waterford, but he's a leader. He's a proper centre-back and he has got that bit of experience going for him as well. He does make a big difference to us.
"It was a good win down in Cobh and a good win against Wexford. We weren't at our best, I don't think, in any of the games. We need to take more of our chances. I think on a better pitch we would probably score a lot more goals because we try to play football. We have six out of nine – you have to be happy enough with that."
Yoyo Mahdy, who arrived at the club this season from Mervue United, broke the deadlock on 37 minutes as he made it three goals in three games.
"It was a good finish," Barrett said. "He probably could have got one or two more. In fairness to him, he had a great free-kick and the 'keeper pulled off a good save. He had two then; one in the first half, a great save again, and one in the second half.
"He could have had a hat-trick. He picks up great positions. It was a very good finish for his goal – nice and calm. The other ones were good as well. It was a good first half and I thought it was an even better second half."
Kelly, meanwhile, equalled his tally from last season with a confident late first-half finish to make it 2-0, and the manager believes the former Aisling Annacotty man can contribute more goals.
"I do, because he's a very good player," Tommy said. "He's very deceptive. He's tricky, he has a trick in him, he comes in off the line well and he always looks good in around the box. He looks like he's going to score anytime he gets in there.
"He's just a bit unlucky, I suppose, in many ways. He hasn't got too many starts because I have to play Ross Mann down from the first team. In the norm, that's usually the way it is because he's a first-team player.
"But they are different types of players. Oisín is probably trickier; Ross is more athletic. He caused them a lot of hassle – he did very well."
Date: Tuesday 2 September 2015