U19s: "That Is Why I Have To Perform" – Feeney On Crucial Season
---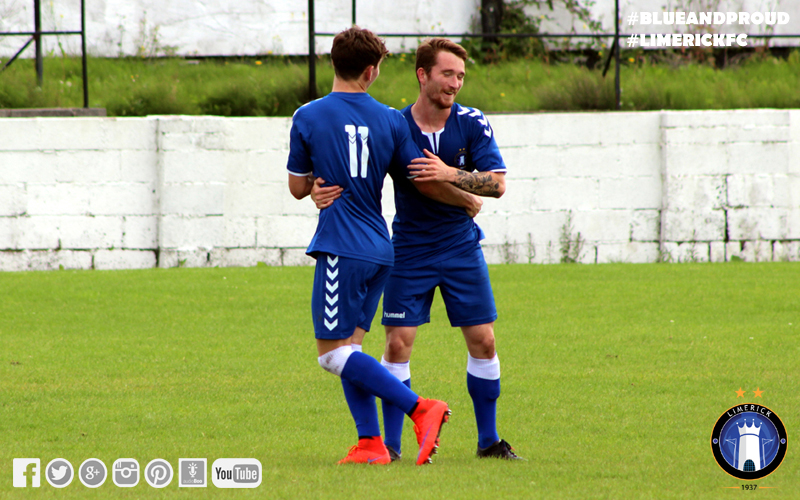 Val Feeney knows the importance of the short Under-19 season, with the midfielder aiming to "play as best he can and take it a game at a time" after a standout first week which earned him a senior appearance.
Press Play To Listen
The 19-year-old is in the final stages of underage football and has ambitions of extending his stay with the first team at Limerick, having joined ahead of the 2013 season.
Feeney put in impressive performances in the young Shannonsiders' opening two games in the Under-19 National League, with Martin Russell rewarding him with an outing from the bench in the Premier Division in Drogheda on Friday night.
The Roscrea native produced another fine display in Sunday's win over Wexford Youths, and reflecting as they bounced back to winning ways after a midweek disappointment, Feeney spoke of the crucial times ahead for him personally.
"I was happy to get 20 minutes or so against Drogheda the other night with the first team; it was nice to get a chance after the two games I had with the Under-19s," Feeney told LimerickFC.ie. "It was nice to get on the field.
"I felt I had done well enough in the games before, but I'm feeling strong and fit. I'm working hard when I'm not at training, and eating well, so I feel my fitness levels have got a lot better and it's showing in my performances, lucky enough.
"It shows Martin has a bit of belief in me now. With Duggy (Shane Duggan) suspended and Prince (Agyemang), it gave me the chance. I was the only midfielder on the bench, so I had a fair idea that I'd get a run-out. Hopefully, I'll get more chances with the first team in the remaining games."
Asked if it was make-or-break for him in the coming months, Feeney admitted: "Exactly – that's why I have to perform in the Under-19 games, to get a contract for next season with the first team or see what happens after that. I have to play as best I can every single game and take it a game at a time.
"I could be doing better. I should be in around the first team a bit more, but that's the chance I'm going to get now with the Under-19s to get games under my belt and show what I can do. Hopefully Martin takes notice and gives me more chances."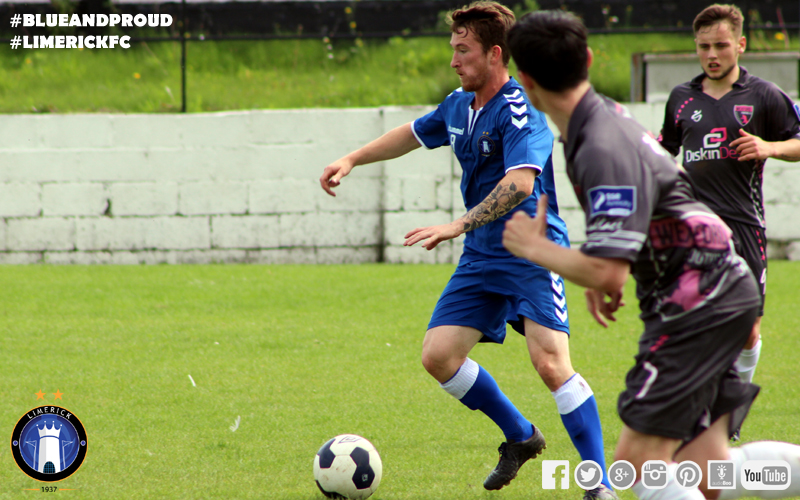 Feeney on the ball during Sunday's victory over Wexford at Hogan Park
Limerick – having suffered a surprise 1-0 defeat by Waterford United on Wednesday – recovered on Sunday with a 4-0 win over Wexford, where Yoyo Mahdy, Oisín Kelly, Evan Cusack and Clyde O'Connell scored.
"Wexford are a good team; they're always going to battle against us and it's always tough to get a result against them, especially on the pitch that we were playing on," Val said.
"But I think we did what we needed to do. We got the four goals and got the win, so happy days. Especially against the likes of Wexford, if you give them something to hold onto, they'll fight for it for the rest of the game.
"If you go one down against them it's always tough to get back into it, so we were delighted to get the first goal.
"I thought we were very good in the second half against Waterford. They started bright. But that's going to happen. Maybe, it's the kick up the backside we needed and it won't happen again for the rest of the season now."
Limerick welcome Cork City to Hogan Park next Sunday (kick-off 2pm), and Feeney is expecting another difficult test. "I'm not sure what kind of team they have this year but it's always tough against Cork, especially with it being the derby," Feeney said.
"They're always going to be up for it, but I think we'll match them and hopefully be better than them. We could do with the three points and that would put us up near the top then."
Meanwhile, the former Birr Town youngster has revealed the change in mood within the first-team camp over the past month. "It's a lot different; the boys are buzzing at training and it's a lot more fun," he said.
"You look forward to training a lot more after a win and the weekends are more fun because you can just relax knowing you have the three points. We'll stay going. We're still not out of it at all. But we'll take it each game at a time, keep winning and stay up hopefully."
Date: Sunday 30 August 2015