U19s: "It's A Fantastic Start" – Barrett
---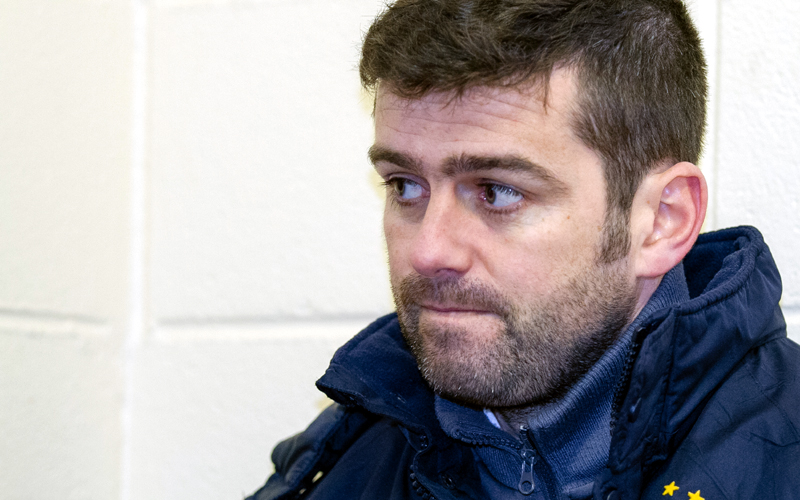 U19S: "IT'S A FANTASTIC START" – BARRETT
Limerick Under-19 manager Tommy Barrett hailed a "fantastic start" to the Elite Southern Division, with his players unlucky to take only a point away from Waterford United on Sunday afternoon.
The young Superblues made the trip to Tramore knowing they would be in for a difficult test against the side that finished fourth in last season's Elite section.
But at the end of the game it was Limerick who felt that they should have claimed victory, as first-teamer Ross Mann was denied by the woodwork and then a superb stop from Matt Connor, before substitute Killian Hayes fired narrowly wide late on.
Barrett was minus the services of influential central defender Paudie O'Connor as well as midfielder Matt Keane, but his young side set about their task well and the boss was thrilled with their display afterwards.
"I'm delighted with the performance. The boys were absolutely fantastic. They dug in and got a very good result," Barrett told LimerickFC.ie.
"It's particularly pleasing when you consider we're so young and we only had four actual Under-19s.
"It was probably two points dropped in the finish with the two clear-cut chances we had. Ross usually puts them away but the 'keeper made a great save and then Killian was unlucky. He did everything right but his shot went just past the post.
"It's an excellent result, though. Waterford finished fourth in the Elite Division last season, so for us to come down here and play like we did is a fantastic start and it bodes well going forward.
"It was a great team performance. Everyone played well. The back four were fantastic.
"Clyde (O'Connell) had never played left-back before but he did well, Conor (Maguire) led by example and Killian (Brouder) did well beside him. Stevie (Nolan) for his age was excellent too as was Tommy (Holland) in goals.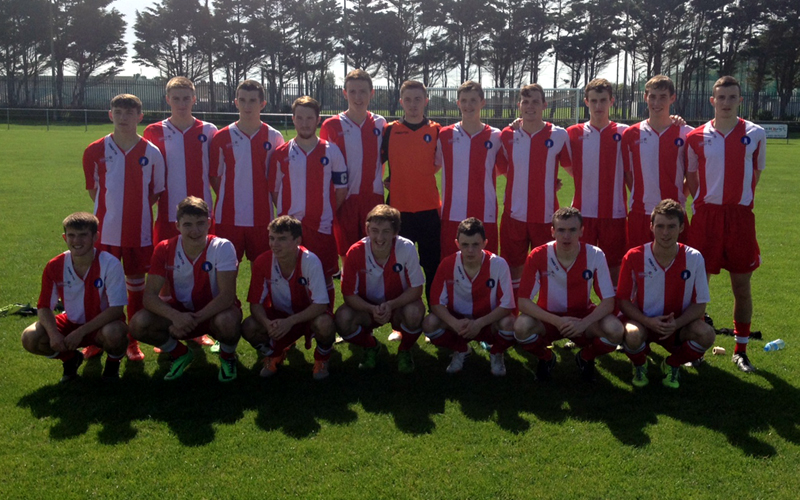 Val Feeney captained the team in Waterford; Barrett is delighted to have him and Ross Mann in the squad this term
"There was great grit shown; everyone was brilliant. I think we can compete with the best of them in this division. Waterford were fourth last season, so there's no reason why not.
"Having Val (Feeney) and Ross is fantastic for us because they have been up with the senior team and they're strong lads, which you need to do well at this level. We have Paudie and Matt to come back in as well.
"We have a good squad here and it's all about development. It's a development league and I'm delighted they have brought in the five-sub rule.
"I doubt any other team has used five substitutes yet, unless they've been a few goals up, but we're really about development and I think that proves it.
"We finished with ten men because of the injuries but I think even with ten men we were comfortable. We looked fitter – I think we're a very fit team – and we worked really hard. I couldn't ask for more."
Limerick are idle next weekend before welcoming UCD for their first home fixture on the weekend of Sunday 14 September, and Barrett knows the areas he wants to work on between now and then.
"We need to tidy up on our attacking play and keeping possession," he said. "The pitch was fantastic but it was bone dry and sticky and we couldn't zip it around fast which is what we like to do.
"But we need to be better in possession and finishing. That will come with time, though. All-round, it was a very positive opening game."
Best wishes to our three players players – Eoin Whelan (suspected broken jaw), Mark Hoban and Clyde O'Connell (both concussion) – who are in hospital following today's game in Waterford.
The club thank Tommy Lynch – our former player and manager – and Joe Sweeney for staying with the boys, which allowed the team to travel home straight away.
Date: Sunday 31 August 2014