U19s: "We Can Build On It" – DF
---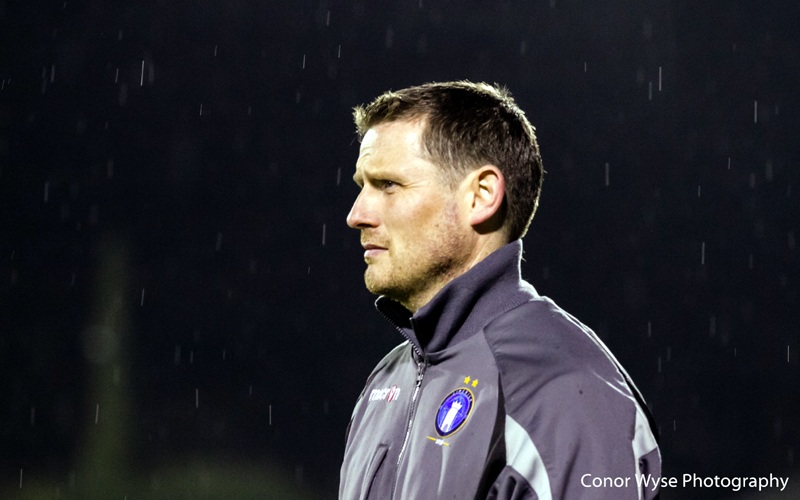 U19s: "Going Forward We Can Build On It" – Farmer
Limerick Under-19 manager Declan Farmer says his players can "build on" their performance and win against Wexford Youths at LIT/St. Nessan's on Saturday afternoon, a 1-0 victory that moved them to within two points of top spot with four games remaining.
Indeed, as the second of three rounds of fixtures came to a close, the top of the Southern Division table became congested over the weekend, with Mervue United (17 points) now firmly in the sights of both Limerick (15) and Bohemians (14).
Currently, that would be enough for all three teams to join Derry City and Dundalk from the Northern Division in the playoff series where there will be a battle for two places in the top flight.
However, Farmer has eyed top spot in the Superblues' section, with the Huddersfield native noting that "a lot of championships are won by teams winning 1-0", after his side were made to work all the way by Wexford.
"We're happy with the win and the clean-sheet," Farmer told LimerickFC.ie after they kept their 100 percent home record intact thanks to Kieran Hanlon's 27th-minute strike.
"As I said they would before the game, Wexford set out with three at the back, five in midfield and two up front – one of those dropped back and they made it hard for us. They compact the central area of the pitch and they're very hard to break down.
"We got an early goal which we set out to do, so that was positive. We had plenty of chances. Cian O'Donoghue had a few good chances and could have finished the game off. 'Red' scored on his comeback (from suspension) which was good, as first striker.
"Generally, I was happy with the performance going forward. We were in good positions and the main thing is getting into those positions. It's just the finishing.
"Wexford have a very good 'keeper (Danny Niekis) who is about 6ft3 and any ball in the air he was just taking them out. We didn't really test the 'keeper on the ground which is something we said at half-time we wanted to do. But it's something that we can work on going into the next game.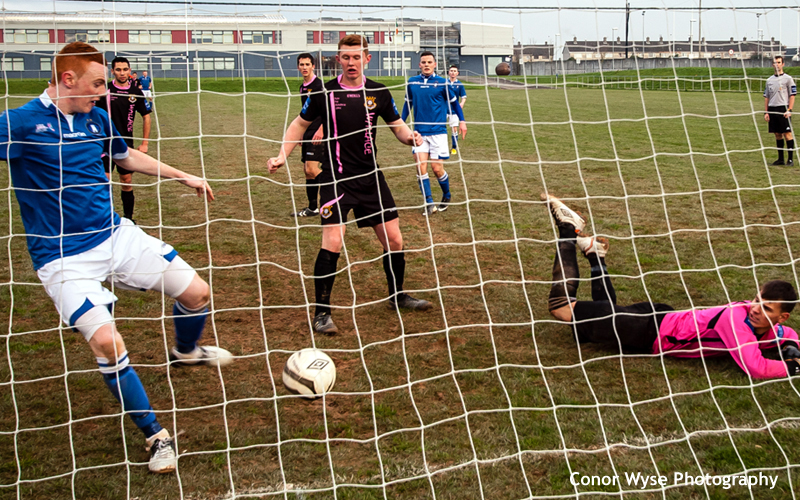 Kieran Hanlon struck the all-important goal having returned to the team following suspension
"In the last five minutes, with the pressure on us, we held well, which is a good sign for a team. A lot of championships are won by teams winning 1-0, so going forward we can build on it and that's what we'll try to do."
Having returned from a fortnight's break, Limerick are now back in the same boat as they have a free weekend before entertaining Longford Town on Saturday 7 December.
But another gap between games does not worry Farmer, who may add a friendly to his team's schedule.
"We might get a friendly next week and just keep the momentum going," he said. "There's a good buzz in the dressing-room. The lads are always positive, which is good, and they always want to learn.
"Our learning objective against Wexford was to win our individual battles and I think the players did that. They kept possession for long periods and when we switched play the gaps opened up again in Wexford.
"In the last 10-15 minutes we switched it to 4-4-2 and we actually found it a little bit easier and played a little bit better because it wasn't as crowded in the middle. That's something we might look to do the next time we play against them which will be the last game of the season, so it will be interesting.
"Football is all about new challenges and that's what is good about this group – they love the challenge.
"A lot of what has gone wrong this year has been our own doing so we've got a chance now to put things right. Hopefully, we can keep the momentum going and we're looking forward to the final round of games."
On Sunday afternoon, Bohs won 3-2 away to Longford, but the Gypsies are not in action when the next series comes around, as Limerick host the Midlanders and Mervue travel to Wexford.
Article Date: Sunday 24 November 2013