Tony On Senior Experience
---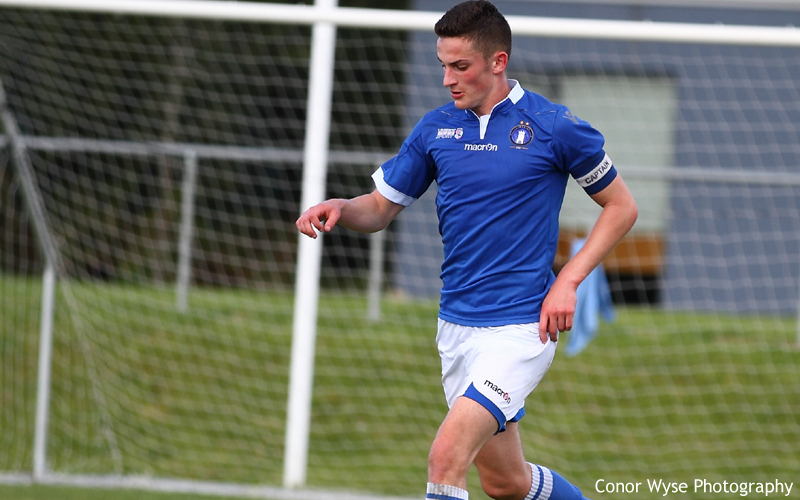 U19 Skipper Whitehead Enjoying First-Team Experience
Young defender Tony Whitehead is enjoying his time in Limerick's first-team squad, with the 17-year-old getting used to what life is like as a senior professional and gaining valuable experience.
Whitehead played for his local club Charleville from Under-8 level until he joined Limerick's Under-19 squad in January of last year, and he has made steady progress over the past 20 months.
The Cork man is now captain of the young Superblues and recently he earned a call-up to Stuart Taylor's squad, with the youngster sitting on the bench for the last seven games.
Indeed, he has already sampled a senior outing, having come off the bench in the glamour friendly against Manchester City in August 2012.
And he is hoping to add a competitive debut to that between now and the end of the current campaign, after Limerick secured their Premier Division status for next year in Dundalk last Friday night.
"I love it here," Tony told LimerickFC.ie. "Being in training most days is quality. When I first came into the Under-19s it was a big change from junior football, and when you move up to the first-team squad there's a big difference again.
"The training is a big step-up and you have to adapt to the tempo of the game. I got into the gym straight away; you have to do that and try to get on the same level as the senior players. It's tough going.
"I've been up with the first team for almost two months and it has been great. We're in almost every day and I'm learning a lot, and the lads are helping me a lot.
"Being on the bench has been good for me; it's getting me used to the surroundings and the atmosphere.
"It's obviously a big difference from the Under-19 games, in everything, even travelling to games. We left for Dundalk at 8am – things like that."
Asked if he felt he would be ready if called upon for his senior competitive bow, the teenager added: "I think so. I've never played at this level but obviously you have to be confident in yourself.
"I'd love to get a chance to play before the end of the season just to experience it and see if I'm up to it."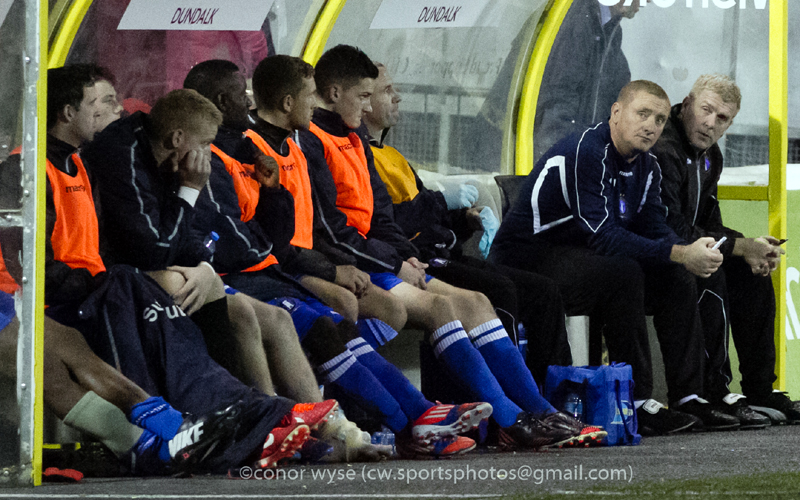 Whitehead, who started off as a midfielder before developing into a central defender, also reflected on his 23-minute appearance against the then reigning English Premier League champions at Thomond Park.
"It was unbelievable, with 20,000 people there," he said. "I thought I was just going to be on the bench for experience.
"I couldn't believe it when I was told to come on. The likes of James Milner and Edin Džeko were on the pitch. It was class – I'll never forget it."
While up with the first team, Whitehead has also helped the Under-19s to a good start to their Southern Division season, with the defender hopeful that they can finally seal promotion to the top tier at the third time of asking.
"We've done well in the two seasons so far and the squad has improved each season," he said. "I thought we were very unlucky last year not to get promoted.
"I think we deserve to be in the Elite Division. We'd definitely hold our own up there. But we're confident that we'll win the league this time around. The performances so far have been really good."
With a 100 percent record on the pitch, Limerick suffered a slight setback when their 4-0 win over Mervue United turned into a 3-0 loss after they fielded a player who was deemed to be ineligible.
But Whitehead and his teammates bounced back from that in impressive fashion with a 9-1 win at home to Bohemians in their next outing, the young defender grabbing two goals on the day.
"I don't think that Mervue game will come into it," Tony said. "We forgot about it straight away.
"We moved straight into the next game and focussed on winning it to get back on track again. I thought we did well against Bohs but we can still improve on that."
Declan Farmer's side were 6-1 up at the break against the Gypsies, and asked if it was difficult to motivate themselves for the second half in a situation like that, Whitehead stated they always have their own targets.
"You just start again at 0-0 going into the second half and do the best you can," he said.
"You have to kill teams off and never stop. Declan is very good; he keeps you motivated and makes sure you stay at it and that you go out and win the second half again."
Whitehead was first on the senior bench for the trip to Drogheda United on 9 August. He missed out on the Under-19s' win in Wexford on Saturday afternoon having travelled with Taylor's squad to Dundalk the night before.