U19 Qualifier: Ireland Set For Group Decider Against Scotland (Wednesday, 3.30pm)
---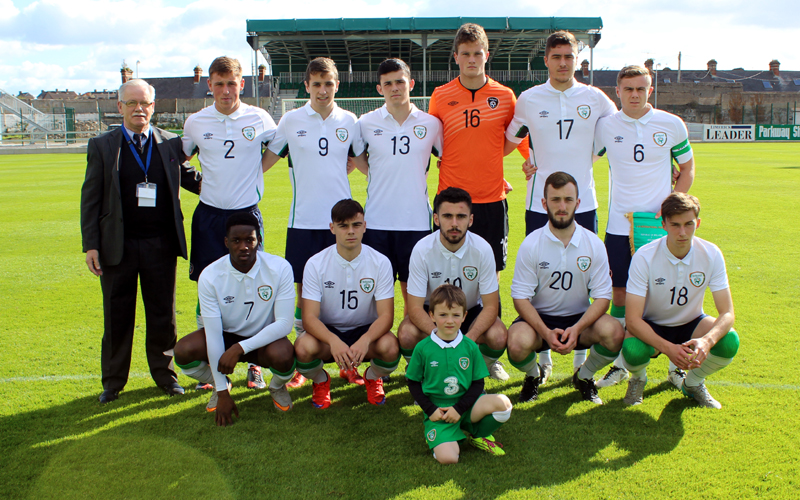 Republic of Ireland Under-19 Head Coach Paul Doolin is aiming to steer his side into the UEFA Under-19 Championship Elite Qualifying Phase when they meet Scotland in a decisive fixture at the Markets Field on Wednesday afternoon, kick-off 3.30pm.
If Ireland avoid defeat against the Scots in Limerick they will seal one of the top two places in Qualifying Round Group One. The top two from each group progress alongside the third-placed team with the best record against the top pair in their group.
Doolin's side bounced back from a first day 1-0 loss to Slovenia to beat Latvia 3-0 on Friday. Scotland beat Latvia 2-0 then lost 1-0 to the Slovenians. A draw would see Ireland progress on goal difference.
"Everybody is in good shape. The injuries have cleared up; Dan Casey has been given the all-clear after meeting the specialist after suffering a facial injury against Slovenia," said Doolin.
"Scotland are obviously a good group of players as can be seen by them reaching the UEFA Under-17 Championship semi-finals two years ago and recently did well in a tournament in Germany. They were worthy winners against Latvia and maybe unlucky against Slovenia.
"They have very good attacking players and wide players. Defensively they've just conceded one and looked a good side. They have good players but so have we.
"Our lads have been great. I feel they should be qualified already as we were very unlucky against Slovenia but couldn't score. We haven't done the job yet and it'll be a tough game.
"They're a lot better now as a group than we were earlier in the season. We're creating chances and playing well despite the testing weather. We'll go into the game looking to get a result to qualify."
Results & Fixtures: UEFA Under-19 Championship Qualifying Round Group 1
Friday 13 November: Scotland 2-0 Latvia; Republic of Ireland 0-1 Slovenia.
Sunday 15 November: Slovenia 1-0 Scotland; Republic of Ireland 3-0 Latvia.
Wednesday 18 November: Scotland v Republic of Ireland, Markets Field, Limerick (3.30pm); Latvia v Slovenia, Eamonn Deacy Park, Galway (3.30pm).
Preview Date: Tuesday 17 November 2015