U16s: "Colm Is A Talent" – Grehan
---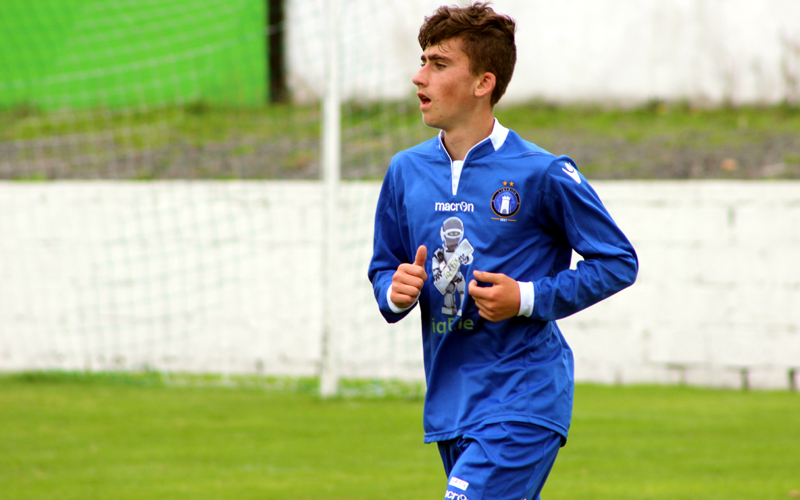 U16S: "COLM IS A TALENT" – GREHAN
Under-16 manager John Grehan says Colm Walsh-O'Loghlen's seamless transition to Limerick is "testimony to his ability".
Walsh-O'Loghlen has joined the Superblues from Avenue United in the Clare League and last weekend represented the Republic of Ireland U16 Development Squad at the Mayo International Cup, where they lost out in the final.
The youngster followed that up with two impressive performances for Limerick this week, netting in their two Premier League wins, including scoring the breakthrough goal against Granville Rangers on Saturday.
And Grehan is excited by Walsh-O'Loghlen, who he says will shine more in the coming weeks as he "finds his feet" at the club.
"Colm is a talent," Grehan told LimerickFC.ie. "There's no denying his skill on the ball.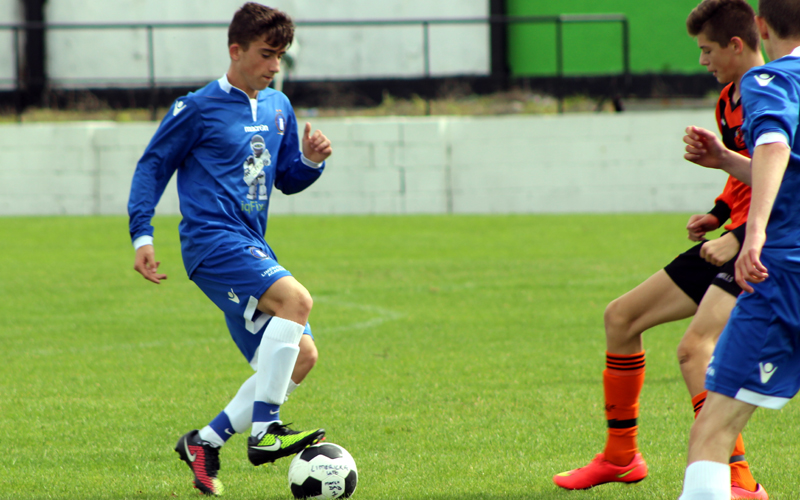 "He came in this year; he realised he wanted to go to another level and thankfully he chose Limerick as that method of getting to another level.
"It's a small little adjustment for Colm that will take time and he needs to be conscious of that.
"We're constantly reminding him that there is an adjustment required when you come from Avenue, where you've been asked to play a particular position, and now you're playing a different position.
"But thankfully he's playing with players of equal ability and that will lessen the burden on him to carry the team. Here, the load will be spread.
"Colm will find his feet in time but he has two goals in two games, he looks like he has been here for a long time and that's testimony to the lad's ability.
"You don't get to play for Ireland at any level if you don't have something about you, so I'm delighted about that."
Date: Sunday 31 August 2014