U16s: "Bradley Is Getting His Rewards" – Manning
---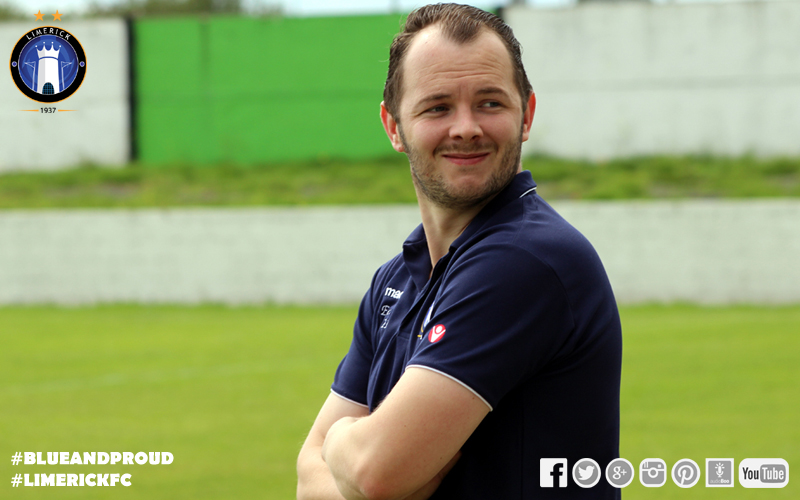 Limerick Under-16 coach Gary Manning says new striker Bradley McNamara is "getting his rewards" for the "crazy amount of effort" that he is putting in, after he netted four goals on his debut at the weekend.
Press Play To Listen
The young Superblues opened their league season with a 7-0 win over Coonagh United at Hogan Park on Saturday afternoon, where McNamara's contribution was added to by two Andy Quaid goals and a Lee Devitt strike.
And, while Manning is constantly looking for improvement as they chase a "very high standard" from the squad, he was pleased to see the recent addition from Herbertstown make an immediate mark.
"Bradley is one of the best in training. He is putting in an absolutely crazy amount of effort," Manning told LimerickFC.ie.
"He's getting his rewards from it, which is a big thing. It's not coming from luck. The goals he scored were good, well-finished and hard-fought goals to win. I'm very impressed with Bradley so far. He's very good in front of goals – one-touch and two-touch finishes.
"He really does have a great eye for it. He's got a lot of improving to do as well but definitely there is a lot of potential there with him.
"The performance can always be improved; we're looking for a very high standard from the lads. They're training very hard and we want to see what they're putting in at training coming out in matches. It can definitely be improved on but we'll always look for a higher standard."
Limerick led 3-0 inside 23 minutes and Manning admitted it can be tough in such a scenario, though he says the players should aim to continually "improve themselves".
"It can be difficult but they should always look to aspire to improve themselves anyway," Gary said. "They should never be happy – they should always be looking to get on and get better, and see what they can improve on themselves.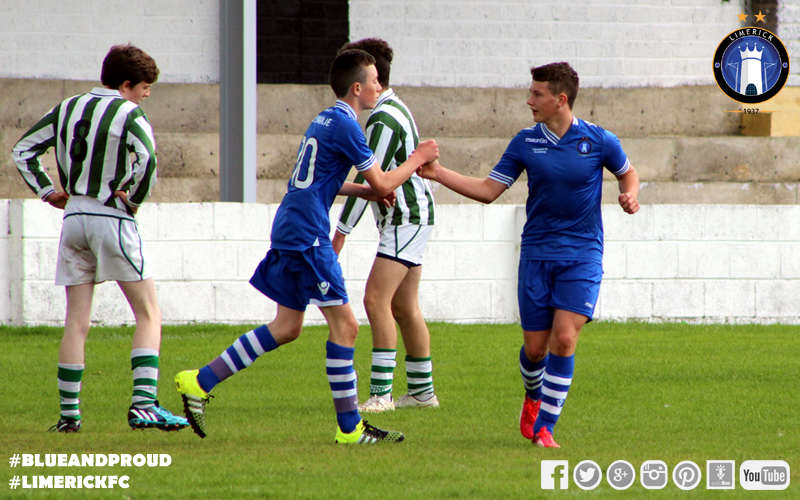 Bruff native Bradley McNamara (right) has made a quick impression after joining from Herbertstown
"It's about improving their own game and their situation awareness as well, so that they're not just working on their touch or anything like that – that they're understanding what is going on around them a lot better. That comes from experience, instructions and listening to what they're being told."
Many of this season's Under-16 squad are spending their second term together, which Manning acknowledges will help them going forward.
"Obviously, they have more time to blend together," Gary said. "As Ronan (Cahill) said last week, the chemistry between the group is quite good.
"They're training a lot, spending a lot of time together and we're getting to spend a lot of time with them as well, so it breeds into better performances. It's very positive."
Manning is assistant manager to Dave Dineen in the Under-17s, and he is delighted to be working at a National League level in this his second season at the club.
"I'm loving the Under-17s," he said. "We know what we need to improve on, which is the main thing. We need to work on doing that, get our performance levels up and be more ruthless – that's a big thing with Dave.
"He is 100 percent correct – a high performance and we need to be ruthless when we have the ball and when we don't have it, and try to get it back."
Date: Monday 31 August 2015