U15 Preview: Costelloe Turns Attention To League After Cup High
---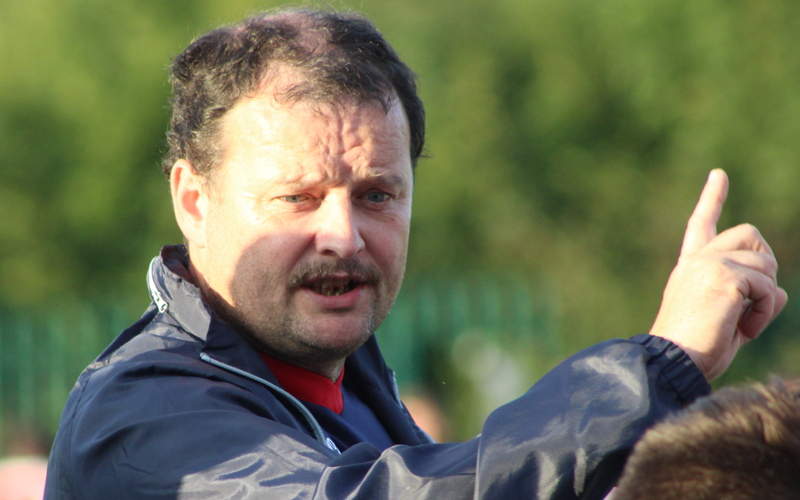 Limerick Under-15 manager Ger Costelloe says his players will quickly refocus on their Premier League pursuit, after the high of their National Cup victory last weekend.
Press Play To Listen
The young Superblues netted a late equaliser against Crumlin United at Hogan Park to extend their unbeaten run in all competitions to 16 games, and then went on to progress to the quarter-finals through a penalty shootout.
Now, they turn their attention back to the league where they currently top the table by three points, with this Saturday pitting them against Aisling Annacotty who are five points back in third. Kick-off at Annacotty is 2pm.
Their recent win over title challengers Pike Rovers has put Limerick in control at the summit but Costelloe is wary of Aisling, who inflicted a costly defeat on Pike in early January.
And he insists his team will have their feet back on the ground after their Cup success.
"No, it won't (be hard to refocus). They're a good bunch of lads. We just get on with it. Like I said, we take each game as it comes and we just go with it," Costelloe told LimerickFC.ie.
"Aisling are there and everybody has got to remember that Aisling beat Pike a few weeks ago which gave Pike a bit of a shock. If we take them lightly, they'll do the same to us. I presume we're playing them on the astro pitch. The league is our next priority.
"It was a super win against Crumlin. For one of the big teams to come down from Dublin and to catch them, you can't complain about it. It was a good day for us all.
"We didn't (practice penalties) but I'm a firm believer, it's like when we were deciding who was going to take them, whoever feels like they can take a penalty I'll let them take it. I won't put any pressure on anybody to take a penalty.
"In saying that, we do a lot of practising in drills where we're shooting from within the box. That, to me, is as good as penalties because during those drills we always emphasise corners, corners, corners – not straight down the middle.
"That, to me, is as good as penalty shooting, and like I said, it all boils down to really whether the guy has the confidence to take it. There is no point putting pressure on anybody.
"I think it was deserved overall. I would say for 30 minutes we dominated, they got a goal out of no place, and the second half I thought the same. We played very good. Alright, they came into it in the second half.
"But if you take the two teams, we deserved our win. It wasn't a fluke. Knowing the boys, they gave it everything. They gave their heart. I think we totally deserved it."
Limerick now prepare to face Saint Joseph's Boys – much fancied for the Cup – in the last eight in Dublin on 21 or 22 March.
"They have to be the favourites," Ger agreed. "Themselves and Belvedere are the two best teams up in Dublin. We'll take each game as it comes. Who knows?"
Preview Date: Thursday 26 February 2015