U14 Cup Final Preview: "The Progress Is There For Everybody To See" – Grehan
---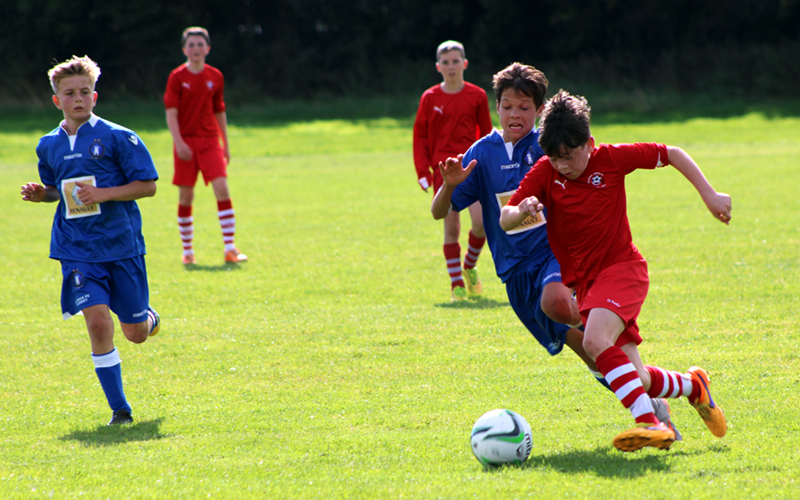 Limerick Under-14 manager John Grehan says "the progress is there for everybody to see", with his players "really excited" ahead of their LDSL Tom Bourke Cup Final against Regional United at UL on Saturday morning (kick-off 10.30am).
The young Blues completed their Premier Division season last week with a 5-1 win over Caherdavin Celtic – who they also defeated in the semi-final of this competition – to confirm a fourth-placed finish.
Regional, while third, were 13 points clear of Limerick but when the teams last met in March it was Grehan's side that came out on top on a 2-0 scoreline at Hogan Park, further confirming the boss' belief that they are going in the right direction.
Development has also come in the promotion of some of his players to the Under-15 and Under-16 grades, while midfielder Filip Mostowy and the versatile Keith Fitzgerald are part of the LDSL squad for next month's Kennedy Cup.
All in all, whatever the outcome this weekend, it has been a positive campaign for Grehan and his players. But he is well aware of the task facing them against Regional who finished just have a point off top spot in the league having won nine of their 12 games.
"It's the final game of the season; the players are really excited and really looking forward to it," Grehan told LimerickFC.ie, before reflecting on the season overall. "Nobody has control of the weather and unfortunately it was very stop-start from August through to sort of March.
"But in terms of the actual games the progress is there for everybody to see. We amalgamated some of the Under-13s into the Under-14 squad this year and the progression has been fantastic.
"They're playing football in the right way. We're really happy. For me, being in a cup final is a huge indicator to how we're progressing. Traditionally, Kennedy Cup year is hard to get players in and notwithstanding that we've managed to get to a cup final.
"We've also made progression in the league. We've moved up places with this group from last year so I'm very happy.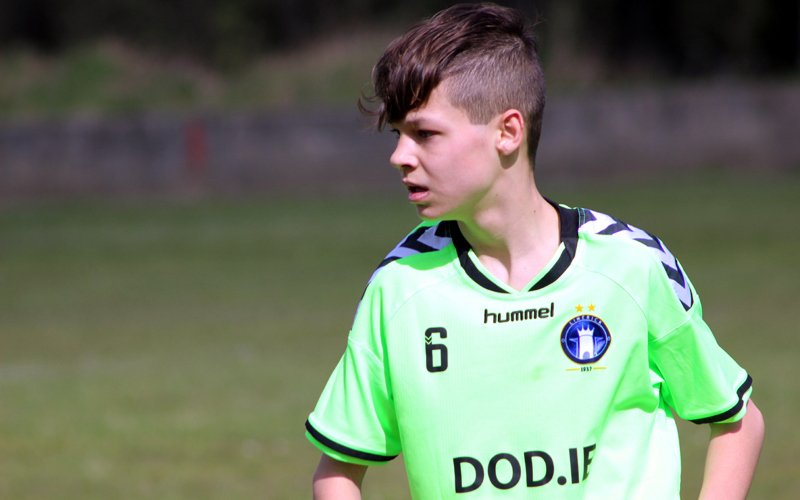 Midfielder Filip Mostowy has been an impressive player in the Academy system this season
"We played Regional in the first game of the season; we were a new group together, a new management, a new team. We gave a good account of ourselves on the day but sadly we gave away a 2-0 defeat. We had no qualms at all; Regional are very well organised, they're a very good side.
"In the return game in March we won out 2-0. So from a coach's point of view that's great because you benchmark yourself against your two games in the league to see are you making progress, and we definitely made progress in terms of that.
"Regional are a very strong side; they're very fluid and very mobile. It will be a tough encounter but we'll look forward to it."
Whatever happens, development continues to be the name of the game for the club, though Grehan knows it would be welcome to finish off the season with silverware.
"That philosophy, in my time at Limerick FC, was championed by Tommy Barrett and has been further championed by the Academy Director Willie Boland. It really is about player development," John said.
"The two aren't mutually exclusive, but really it would be nice for the kids. At the end of the day, we're coaching Under-14 kids in an Academy environment and they do want to win. It helps sell the club, it helps attract new players.
"But it's what we compete for. We don't go out just to play nice football. We go out to compete and win. It would be really nice to win a trophy."
On the progression of his players through the ages, Grehan added: "From a neutral observer they might say were we short players that we had to play up. But the guys are playing up on merit and that's testimony to the bravery within the club and also in fairness to Willie Boland, he's spotting players by being at our games.
"He has watched a tremendous amount of internal games and he has recognised players that need to be pushed on to play at a higher level to help them develop. Those players have become integral in those two groups.
"It's rather unfortunate that the two cup finals are on at the one time because we would have potentially two maybe three from the Under-14s involved in the Under-16 final."
Everybody at Limerick FC wishes John and his squad the best of luck in Saturday's final.
NOTE: The final takes place on Pitch 1 at the UL all-weather.
Preview Date: Friday 20 May 2016