Hogan Happy With Progress
---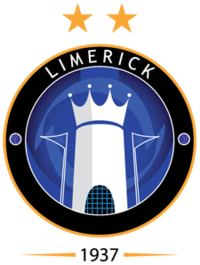 U11s: "We're Moving In The Right Direction" – Hogan
Limerick Under-11 manager Robert Hogan says his side's win shows the Superblues Academy is "moving in the right direction", as they recorded their first success of the season.
Having been narrowly defeated by Shelbourne in their opening Division One outing the previous week, goals from Jake O'Riordan and Leon Rush ensured their first victory as they overcame Janesboro 2-1 on Wednesday evening.
The young Superblues took the lead before being pegged back, but Rush's strike secured their first full haul of the campaign, leaving the boss more than pleased at the final whistle.
"I'm delighted with this game, not with the victory but in the manner in which they went about it," Hogan told LimerickFC.ie.
"They played their football to go a goal up and when Janesboro drew the game back to 1-1 our lads didn't panic.
"They kept playing the brand of football they know and it proved its worth to them. It is games like these that reinforce what we are doing in the Academy and it shows everyone that we are moving in the right direction.
"We need to work on some other areas but that's what training is for. We like to instil confidence in our players to express themselves on the pitch and I think in the game you could see that confidence was high within the team.
"Development is key for us and winning a game in the manner in which we did is great for the lads' development as footballers, playing the brand of football we like to see."
Date: Friday 19 September 2014