U11 Reaction: Hogan "Much Happier With Performance"
---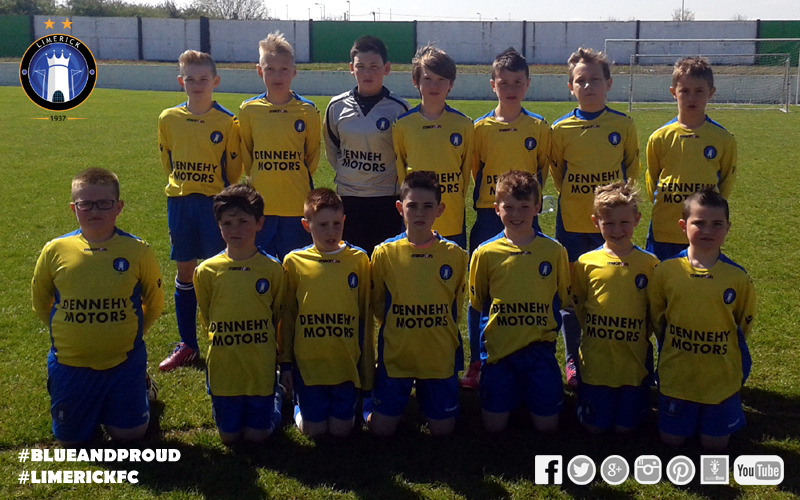 Limerick Under-11 manager Robert Hogan was "much happier" with the performance of his side in their 1-1 draw with Carew Park in Division One at Hogan Park on Saturday afternoon.
The teams played out a second 1-1 draw in the space of five days, having only been separated in a penalty shootout in last Monday's Cup tie.
And while the young Superblues had come out on top in that to progress to the next round, Hogan and his players were more pleased with their display in the mid-table league clash, where Jack Koyce rescued a deserved point for the home side.
"It was another great game. That's twice in a week we've played Carew and they've been two very good, very tough games," Hogan told LimerickFC.ie.
"I'm much happier with the performance than last Monday, though. I asked the players in the dressing-room afterwards when they think they performed better. All of them said Saturday.
"They're happier with a great performance accompanied by a draw rather than a below-par performance and a win. That's growth towards the bigger picture; long-term development, in my eyes.
"We got the ball down and played well. It's a squad game so we rotated the squad a bit with Leon Rush missing, and the lads that came in did well.
"All our chances came from great play, and so did young Koycie's goal and that shot at the end – a 'worldie'. No other words for it. It was such a clean and powerful strike of a ball for such a young lad. It was brilliant to see.
"We'll look forward to the next game now and we'll work on our defending and creating chances."
Date: Monday 20 April 2015