"The Young Players Are In The Right Hands" – Barrett
---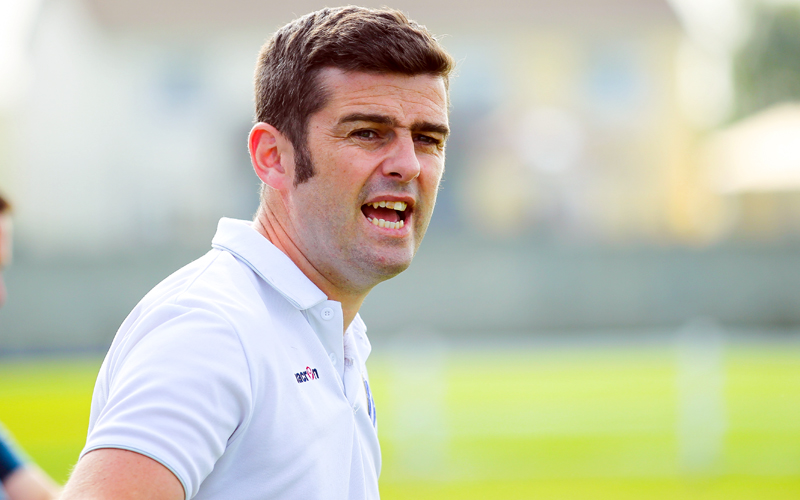 Tommy Barrett believes the club's young players are "in the right hands" under the guidance of Martin Russell, and he is confident the squad will "play for each other, the manager and Limerick FC".
Press Play To Listen
The Superblues' Under-19 boss and Head of Youth Development was delighted to see three of his players – Paudie O'Connor, Seán McSweeney (both 17) and Killian Brouder (16) – pen professional deals over the past week.
The trio form part of a young first-team panel that has been assembled by Russell ahead of the 2015 kick-off, which has now been confirmed for Jackman Park against Bohemians on Saturday week, 7 March (6.30pm).
Captain Shane Duggan, who turns 26 four days after that league opener, is one of the oldest players signed. But former skipper Barrett is confident they will be "competitive" and prosper under Russell, who he says has already instilled a strong work ethic in the team.
The 35-year-old is also not fazed by the prospect of O'Connor, McSweeney and Brouder being thrown into senior action in the coming season.
"I wouldn't be overly worried. The only time you worry about young lads like that is if they're playing every week," Barrett told LimerickFC.ie.
"I think that's a worry, especially if you're not winning. If you're winning, nobody ever worries, so we'll have to see what way that goes.
"Martin keeps saying it and I agree with him; I think we have a competitive team out there. I think we will be competitive. I know people are getting a bit worried around the place because they see the squad and they see it as perceived as being cut.
"But I think we have a good manager in place that knows how to get the best out of players and he has proven that in the past with small squads in UCD.
"Certainly, the young players are in the right hands, and he has a young squad. It's very young. There are not many over 25. But the right man has them and I think we'll be competitive.
"I've been up around the first team and doing a bit of training. Their attitude is top-class. If they play the way they train, that's all the people of Limerick want. They want guys that will play for the jersey and you can't ask for much more than that.
"I think this team will play for each other, play for Martin and play for Limerick FC. That's all we can do.
"For the people of Limerick, once you're trying your hardest, it doesn't matter where you're from if you're putting in a shift – and look, you have to play a bit of football as well and obviously results count.
"But the core fans that are there all those years. We have a core base of 500-600 I would say and they're great. I think they'll still get behind us no matter who's playing and as long as you're putting in a shift and working hard and you're seen to be playing for the club and doing your best, they'll always support us.
"I think this group of players that Martin has put together, from what I see in training and the friendly and Cup matches that we've had so far, that's what they're doing. You can't really ask for much more than that."
Date: Wednesday 25 February 2015