"The League Is Disrespected" – Williams Backs Gaffney
---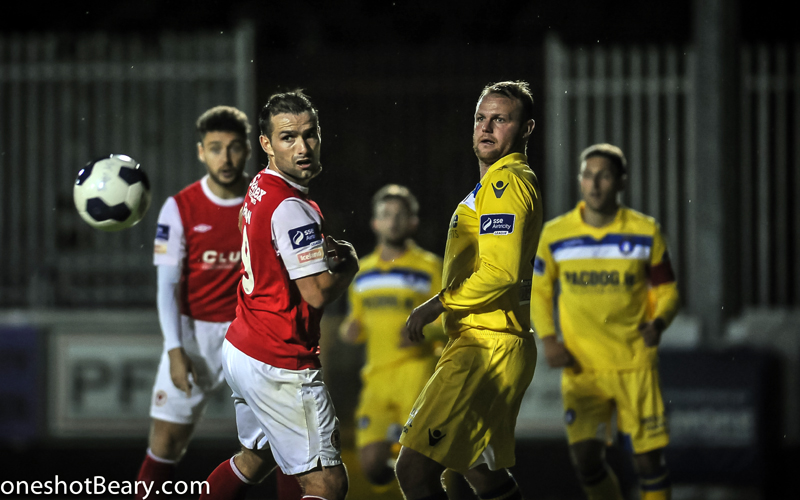 Limerick defender Robbie Williams says the League of Ireland is "disrespected" and he has backed former teammate Rory Gaffney to prove his worth in English League Two.
Press Play To Listen
The English left-back, who has played at Championship level, is preparing for his third season in the SSE Airtricity League Premier Division having arrived on Shannonside from Plymouth Argyle in February 2013.
The 30-year-old has compared the standard here to League Two and believes Gaffney can be "as good as most" of the strikers there on his day, with the Tuam man having moved to Cambridge United on the back of his form with Limerick last term.
And Williams expects another "competitive" campaign in Ireland, where he says he is now well "settled" having left the English Leagues for the first time two years ago.
"It's a good league; it's disrespected," Williams told LimerickFC.ie. "It's a competitive league and it will be tough again. It will be the same as last year.
"I know there are a couple of players gone from clubs to the UK, but there will still be some good teams next year and every game is going to be tough. As long as we can get a squad to compete and have a good push, that's all that matters.
"Rory has got the potential to do very well. He's a good player. He did great for us with his goals last season. He's gone to League Two in England and if he turns up, on his day, he's as good as most of those League Two strikers.
"Fingers crossed. Rory is a good lad and I wish him all the best. The standard here is good. It's probably equivalent to League Two.
"You've got a good few players over here who can play in England – they've not just had the luck to go over there at the time. There are some great players in this league.
"I'm glad to have everything sorted now so I can enjoy Christmas. I'm settled here. I've enjoyed the last couple of years and I'm looking forward to the new season.
"I had a couple of other offers but I'm happy here. I've got a girlfriend here. It's a bit tough with the family all back home but there were no problems with signing back.
"I like it here. I'm 30. Touch wood, I've got another four or five years. Hopefully I can get my coaching badges done, take it from there and see what happens. The Gaffer is sound and all the staff are sound. Hopefully we can kick on for next year.
"The Gaffer has been great since he's come in. Stuart (Taylor) was great as well; I got on with him. They're two different types of managers, two good managers.
"Since Martin has come in, I've taken a shine to him. I've spoken to him loads of times and he means well. I think the club is going the right places, so I'm looking forward to it.
"I've got plenty of experience and I'll try to do the best I can to help the young boys as well as the older boys who are still learning. Hopefully we can mix youth with experience and have a good start to the season.
"If you're good enough you're old enough, in my eyes. We'll see what comes. I'm just looking forward to a new season, getting a good pre-season under my belt and starting from there."
Williams has made 48 competitive appearances for Limerick since joining, including 44 in the top flight.
Date: Monday 22 December 2014