Terms Agreed! "We Need To Stick Together" – Tracy
---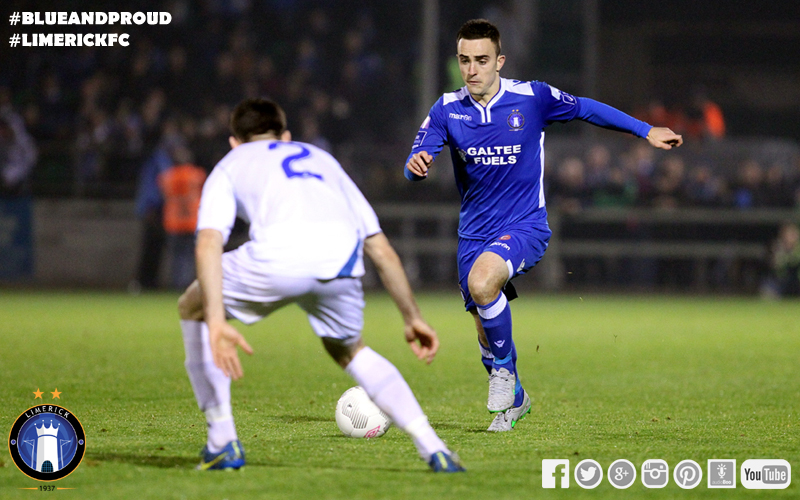 Defender Shane Tracy says "we need to stick together as a group and bounce back", after he agreed terms on a two-year deal with Limerick.
The 27-year-old was left disappointed as the club lost its Premier Division status last weekend but he is determined to put that behind him, stating that "everybody is hungry" to gain promotion at the first time of asking.
"I'm delighted to have signed and get it done so early," Tracy told LimerickFC.ie. "It shows intent from the club. I'm really excited to get the head down come January and focus on getting us back up.
"Nearly every player in the league is in the same situation; you hope to get sorted as soon as you can. It gives you security and that's great to have. It puts your mind at ease and you can concentrate on getting yourself right and fit for pre-season.
"It's a big disappointment to be in the First Division. Nobody gave us a chance midseason and to lose it in the last game was disappointing.
"But we need to stick together as a group of players and as a club and bounce back. We were there long enough. We'll have experienced players but it won't be an easy task. But everybody is hungry to do it.
"We want to put in a massive push to get back up. We know the support is there having seen it over recent months. We will get the head down and work as hard as we can.
"It all comes down to starting the season well. We turned a lot of heads come the end of the season. Whatever it is about the Markets Field it brought a lot more people out; it's a good venue to play football in and people enjoy going there.
"If we start well we can kick on from there. Every supporter wants to follow a winning team so that's up to us. We want to bounce back straight away. Everyone wants to play at the highest level they can and that's definitely the aim."
Tracy joins Hall in agreeing terms on a two-year deal on Wednesday evening, adding to Shaun Kelly, Paudie O'Connor, Seán McSweeney and Killian Brouder who were already under contract for the 2016 season.
Date: Wednesday 11 November 2015