Sligo Preview: "We Hope It's The One That Can Get Us Going" – Clarkey
---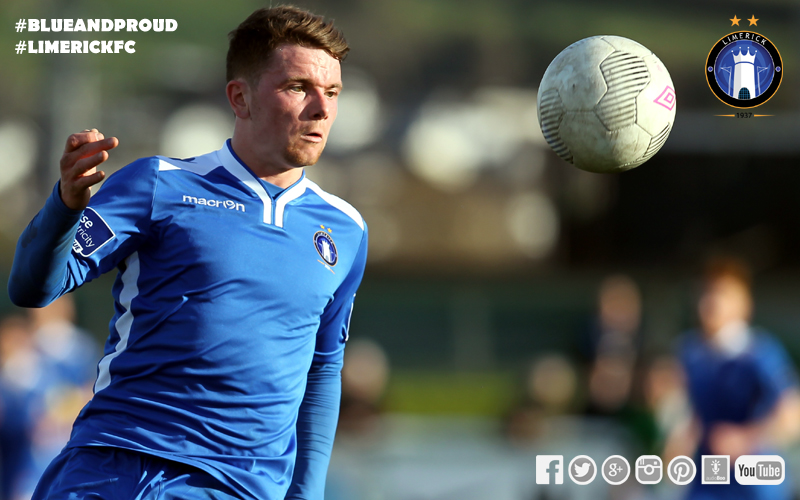 Limerick forward Dean Clarke admits "it's hard to keep going" but says that with each "new week" comes a positive attitude which he hopes will see them to their first win of the season against Sligo Rovers at the Markets Field on Saturday evening (kick-off 6.30pm).
The 22-year-old – who arrived from UCD over the winter – has been a shining light in a difficult year for the Shannonsiders, with his tireless displays earning praise from supporters.
Heading into the final game of the second round, Limerick find themselves rooted to the bottom of the Premier Division table, without a win in 21 attempts and lying ten points adrift of nearest rivals Sligo.
But Clarke has belief that the Blues can somehow find their way to safety, with hope that a first win this weekend could spark "a run".
"It's tough because when you're not winning it's hard for players to express themselves on the pitch," Clarkey told LimerickFC.ie. "Every mistake seems to be causing us goals.
"But with morale, we came back in on Monday, it's a new week and we're hopeful again for the following game. Things haven't gone our way and it's hard to keep going, but we always look forward and we have to keep that mindset.
"We're hopeful again on Saturday. I'm confident myself. Everyone is really looking forward to it. It's a game we feel we can win in the Markets Field and we hope it's the one that can get us going.
"We have been waiting for that one win but it just hasn't come yet. If we can win this one, Sligo will maybe be feeling the pressure because we'll move closer to them. Hopefully, we can do that and go on a run."
Limerick go into the game on the back of a 4-1 defeat at Shamrock Rovers last Sunday, where – like his manager Martin Russell – Clarke felt the hosts' stunning opening goal changed the course of the game.
"As a team, I thought we started well but we're playing off-confidence and when they got the goal out of nothing it really knocked us," Dean said.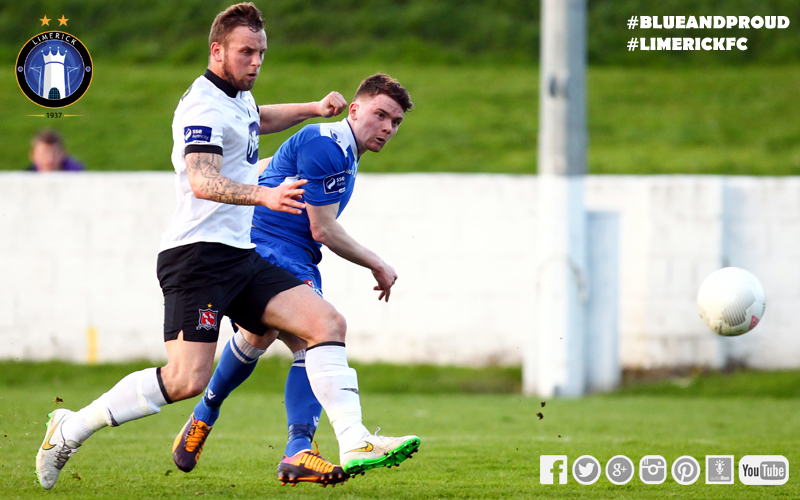 Clarke's hard-working performances have caused plenty of problems for opposition defences this season
"We got to half-time one down and we were all saying we're still in the game. Personally, I didn't have a great game. I don't know if it was my head or what but things were not going well in the game for me.
"We came out for the second half but when they scored from a cheap free-kick I thought we sat back too much, were deep and made it easy for them. When we got the goal back I thought we looked lively but then another soft goal killed us."
And the former Student is hopeful that such errors can be eradicated with this week's additions, after Patrick Kanyuka and Shaun Kelly arrived on board.
"Patrick looks a solid player," Clarkey said. "He is big and strong and has plenty of experience. It's something we have been missing at the back this season.
"Shaun Kelly is a right-back. Seán Harding has been injured and Paul O'Conor has been filling in there, so it's another great addition. Hopefully, they can help solid up defence."
Clarke was voted the supporters' Player of the Month for June, and he admitted: "It's always good to hear praise from fans. It's good to get and to be acknowledged."
Limerick are without a win in national competition since beating Sligo at Thomond Park last October, in their penultimate game of the campaign, where Rory Gaffney's early second-half header was the difference.
Sligo – who added former Limerick pair Patrick Nzuzi and Jason Hughes this week – go into the game on the back of two defeats, at Bohemians (0-1) and at home to St. Pat's (0-3). On the road, they have not won since seeing off Galway United 1-0 in April.
Team News: Limerick can call on new signings, defensive duo Shaun Kelly and Patrick Kanyuka as well as forward Cyril Guedjé who has arrived on loan from Saint Patrick's Athletic. Young left-back Colm Murphy (hamstring) is out.
Officials: Referee for the game is Rob Rogers, his assistants are Damien MacGraith and Rob Clarke, with the fourth official Pat Gleeson.
Date: Friday 31 July 2015