"Shane's Enthusiasm For Limerick Was Incredible" – Taylor
---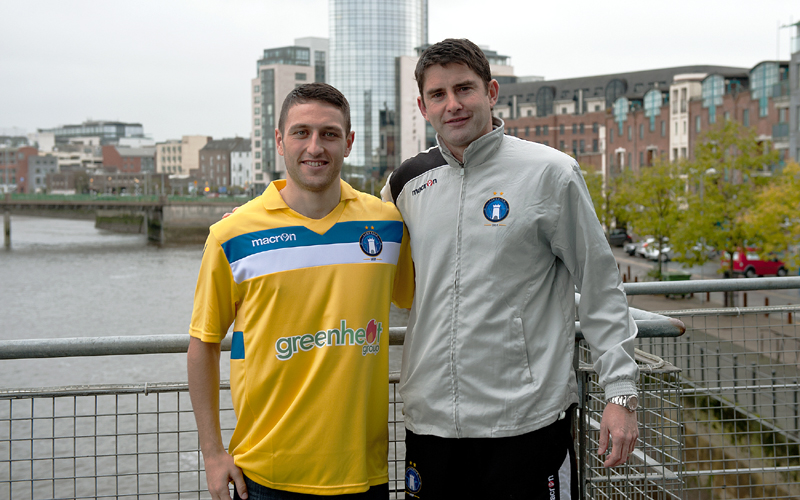 "SHANE'S ENTHUSIASM TO PLAY FOR LIMERICK WAS QUITE INCREDIBLE" – TAYLOR
Stuart Taylor says Shane Duggan's "enthusiasm to play for Limerick was quite incredible", as the manager welcomed his first piece of business of the close season as a "massive signing" for the club.
Press Play To Listen
Limerick-born Duggan – whose dad Ger won the league and FAI Cup with the club in the 1980s – will line-out for his hometown team for the first time next year after committing his immediate future to them with a deal that runs until the end of the 2015 campaign.
The 24-year-old midfielder's arrival adds to players like Craig Curran, Danny Galbraith, Robbie Williams and Stephen Folan that are contracted to the Superblues for next term, and Taylor stated his happiness with the current make-up of the squad.
And he is delighted to have secured the former Cork City man's services, stating that Duggan will be a "good acquisition" and will "take us to our next stage of where we want to go".
"Shane is a massive signing for us," Taylor said. "We've got him tied up until the end of season 2015 so it's a long-term one for the club and we feel he will improve the club again and take us to our next stage of where we want to go.
"We're happy with what he's going to contribute to the club. He's a player that has impressed us all season.
"We know the qualities that he's got. He fits into exactly how we want to go and work and play, hence why we made him our main focus in going and signing him.
"He's comfortable on the ball, he's got good energy to get about the park and he can put his foot in and tackle as well. He's also got goals in his locker. We want to keep passing the ball and have energy but also we want players who can score goals.
"He can do all of those, so he's going to be a good acquisition to the club for the next couple of seasons.
"On top of that, a massive bonus is that he's from Limerick. Something we wanted to do was bring in lads that are from Limerick. But they have to have the right ability, the right mentality and the right personality, and Shane has got that.
"To be fair to Shane, when I spoke to him first about his interest in coming here, we never spoke about football. His main thing was that he wanted to come back home and play for the club that he's always wanted to play for.
"It's his home town and he's got that motivation – you can do loads with that. I found his enthusiasm to play for Limerick was quite incredible. He said he has a lot of pride in wearing the blue jersey and I think it's great having someone like that.
"We then started talking about football and how we want to go and play and I think the two of us bounced off each other well in terms of how we thought the game should be played. We're looking forward to getting started."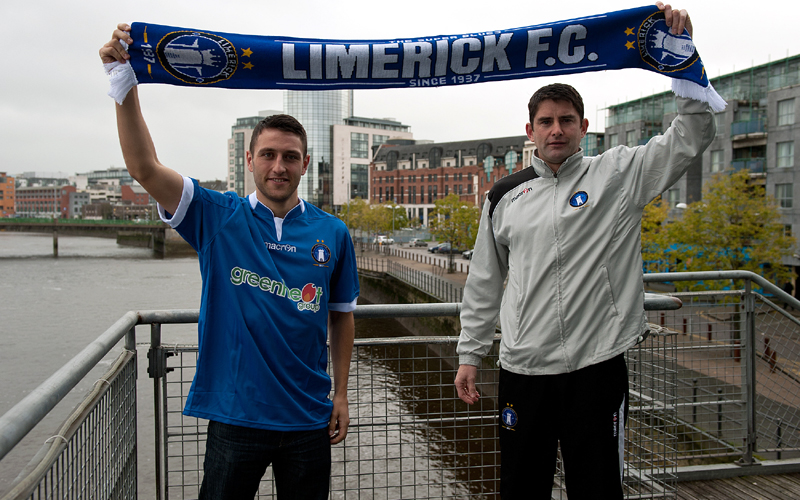 As Duggan's arrival was confirmed, the departures of midfield duo Joe Gamble and Stephen Bradley were also announced, with Taylor again pointing to the locally-based aspect as being a big bonus.
"We're looking to build things and it will take time. It's a situation where we can move things around and look to start having players not making the long journey and being more on-hand and local," the 38-year-old said.
"It's good for the supporters to have the Limerick players going about town during the day and mixing with families and things like that. It's good that they've got that relationship with the players and the club.
"What's important for us as well is bringing in players that will hopefully go and push on from now. We're looking to build things for the long-term future of the club and the success of the club.
"That's where we are with the signing of Shane. We all know his qualities and what he can do on the pitch. We certainly know the type of character he is which is really important as well.
"There will be more new signings to come. There were a lot of players tied up when I first came in. We looked overseas and I would say that everyone that came in played a massive part in the success of Limerick this season.
"But I always said that I want to have lads from Limerick who know what the club is all about and have that pride of playing for their county, if you want to put it that way. That's exactly what we're looking to go and do.
"It's great for the supporters to have local lads playing but it's also good to have that foreign twist about it and have boys from overseas. But my intention is to get as many boys from Limerick playing.
"There's always that little bit extra that they seem to give and the supporters love that. It's important to have local players. Shane knows what the club is all about and knows exactly what it's like to be a supporter of the club."
Asked how happy he is with the way the squad is shaping up for 2014, Taylor concluded: "It's looking good. We're in negotiations with a few of the boys and hopefully we're not too far away.
"We're looking to bring in the right type of characters on top of the good characters and good players that we've already got, and looking to improve the squad for next season."
Photos thanks to Ivan O'Riordan.
Article Date: Thursday 31 October 2013