Reaction: "The Players Are Getting Their Rewards" – Malky
---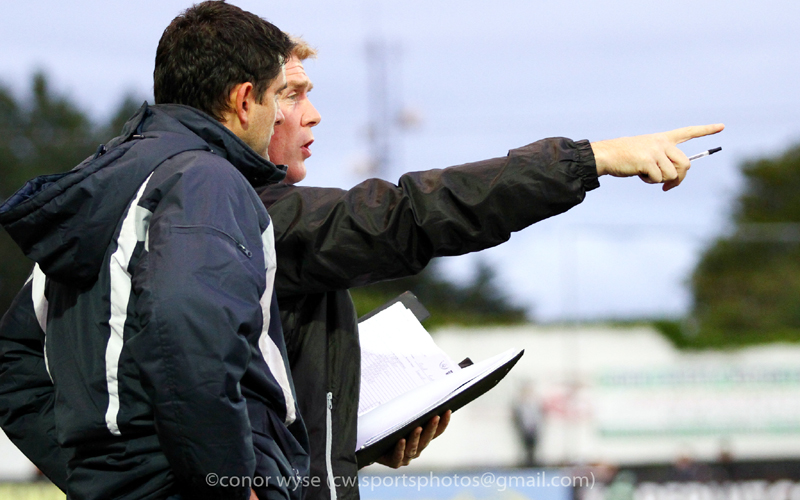 REACTION: "THE PLAYERS ARE GETTING THEIR REWARDS" – MALKY
Limerick assistant manager Malky Thomson says that the "players are getting their rewards" for their hard work on the training ground, with the Scot praising the "willingness to do well" within the football club.
The Superblues made it two wins in the space of just 72 hours between Tuesday and Friday, the second of those breaking Dundalk's long winning streak at Oriel Park.
The six points picked up against Shamrock Rovers and the County Louth outfit has kept Limerick's hopes of a top-half finish firmly alive, and Thomson has been delighted with the attitude of the squad.
Even after Richie Towell's 65th-minute penalty reduced the 2-0 lead that had been given to the visitors by Rory Gaffney, the former Aberdeen player also stated his confidence that his side would hold on as they have been so solid at the back in recent weeks.
"We built on what we've been doing in the last few weeks and it was a great performance once again," Thomson told LimerickFC.ie.
"The players acquitted themselves really well, met the challenge head-on and they've got a great victory out of it.
"Rory's first goal was fantastic. He was looking to make runs all night, he got caught offside a couple of times, but he timed his run really well for Stephen Bradley's pass and it was a great piece of skill to score.
"We're very attack-minded and Rory has got great pace. From where I was standing, it looked like he was onside for the second one and it was another good finish.
"We have players playing in the right positions now and at the back it's imperative that you have experience. Sammy (Oji) came in with a lot of experience and he has helped Stephen (Folan) and complemented him because Stephen has had a good season as well.
"I think it's the balance to the side that has helped us to get the victories.
"In fairness, even with the penalty, Dundalk never really caused us any problems. At 2-1, I think in previous games this season with the less experienced players that we've had at the back, it may have been a challenge for them.
"But the experience that we've got – I'm not just talking about older players but young guys who have strung a few games together – they're now equipped to be able to handle the situation and they've coped admirably. Certainly, I had no fear of losing a second goal."
Dundalk were not at their best on the night but Thomson stated that Limerick had their homework done on the title hopefuls.
"The manager and I went to watch them, and we definitely made it difficult for them to settle into any kind of form of play," he said. "From the word go, we had a right go at it.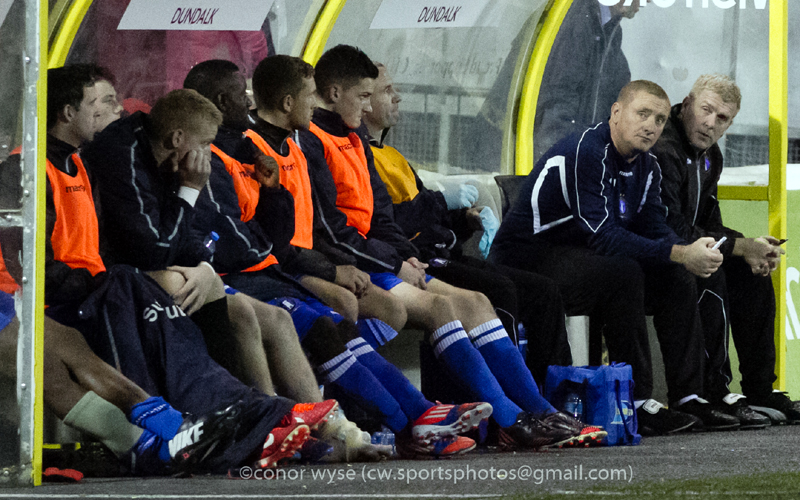 "It's fantastic to get two wins in a week and it just shows you football and how it can change. But again, credit to the boys, and the whole club to be fair, from Boardroom level right through.
"There's an eagerness and a willingness to do well and, to be fair to the boys, they're working hard in training and they're getting their rewards on the pitch.
"As you win games, you get into a winning habit and a winning mentality and you can go on a run. We did particularly well at the start of the season, getting our points on the board which gave us a platform.
"Coming into the last few games of the season, we have nothing to fear."
Thomson has also been delighted with the contribution of Jason Hughes and Carel Tiofack in the past week, which has led to strong competition for places.
"The manager has always said and has been quite outspoken about it, if you get the jersey and do well, you'll stay in the team," Malky stated.
"If you do well and you win then you'll definitely stay in the team. That's what creates competition within the group and that's ultimately what we're looking for."
Limerick now face into a third game in the space of just six days and the Scot admitted that they may have to make changes for the visit of Bohemians to Thomond Park on Monday evening.
"I think we'll be forced to make changes," he said. "It's a really unrealistic situation that we're in that we have to play three games in six days.
"It's a big ask, especially when we've just come off a plastic pitch. We're going to have to utilise the squad, but again, the young lads that have sat on the bench have the experience and they know what it's about.
"We're looking forward to the next game and we'll have a right go again.
"Bohemians are coming off the back of a couple of good results and their tails will be up as well. But again, it's about mentality and we've definitely got the mentality to go into this game and give 100 percent.
"They've both been tight games between the teams this season and I'm sure that'll be a motivating factor for them on Monday night. They'll be using that to try to spur them on.
"But we'll motivate ourselves by the victories that we've had against them and we'll try to continue that and make it a hat-trick."