Dundalk Reaction: Barry Ryan
---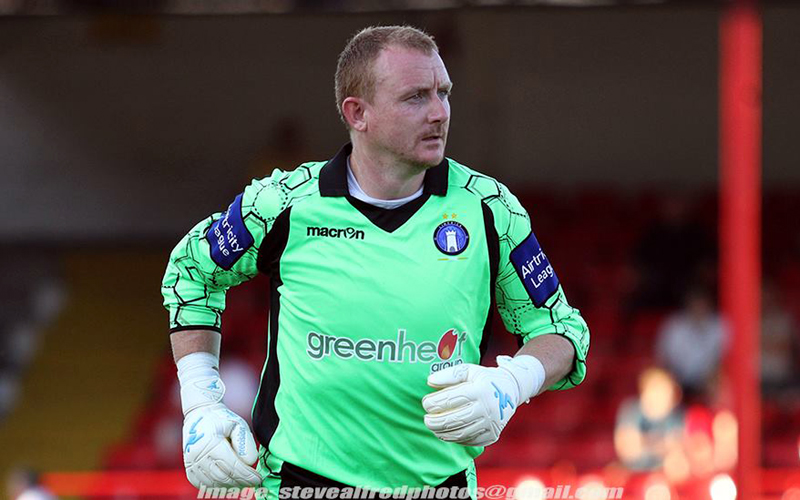 Reaction: Performances Bode Well For Next Season – Ryan
Barry Ryan says that recent performances and results suggest it is "looking good for next season", with the Limerick 'keeper keen to complete a positive end to this campaign in the closing four games.
The Superblues have bounced back from a four-game losing streak in all competitions in August to take seven points from the nine available against Saint Patrick's Athletic, Shamrock Rovers and Dundalk.
Their two wins during the past week have secured their Premier Division status for next year, with the manner of the performances particularly eye-catching as Limerick relatively comfortably overcame EA Sports Cup winners Rovers and the second-placed Lilywhites.
That followed on from their scoreless draw against the title favourites on 7 September, with their only goal conceded in the last 300 minutes of action coming from the penalty spot at Oriel Park on Friday night.
And speaking after their latest victory, Ryan says his side have learned from their lessons while the addition of defender Samuel Oji has been a big boost.
"It was a brilliant performance from the lads again in Dundalk," Ryan, who turned 35 at the end of last month, told LimerickFC.ie.
"We've shown in the last month what we're capable of and we're getting the results that we deserve because we're absolutely playing out of our skin. I'm delighted.
"The camp was down after the run of losses but we got together and had a word with each other without staff and we just said 'it's time to stop it now'.
"The game after that was St. Pat's. We went out, gave it our all, worked our socks off, got a draw and we've just taken it from there.
"We were in training a lot during the (17-day) break, we were fresh and kept ticking over. We had a day out paint-balling so the morale was good and everyone was itching to get back playing.
"It could have gone the other way – the break could have stopped the momentum – or players can look at it and say 'here we go again' and are itching to get back into it. Gladly, it has worked out well.
"They're great wins this week against two of the top teams in Ireland. It just shows what we have in the squad. Players have come in, the likes of Carel (Tiofack) and Sammy, and been brilliant. It's looking good for next season.
"We pressed Rovers and Dundalk and put them under pressure. Why we lost our games I think is teams have been doing that to us.
"That's what will get you far in this league – if you press teams and don't give them a chance to play. If you work harder than the other team you will get results. That's what we have been doing recently and it has paid off.
"It's the Airtricity League, it's not the Premier League. If you put teams under pressure and don't let them play, you will get results. I firmly believe that and I've said it over the years.
"You've seen it down the years with teams winning leagues by grinding out results, so hopefully we can bring it into the next four games and next year."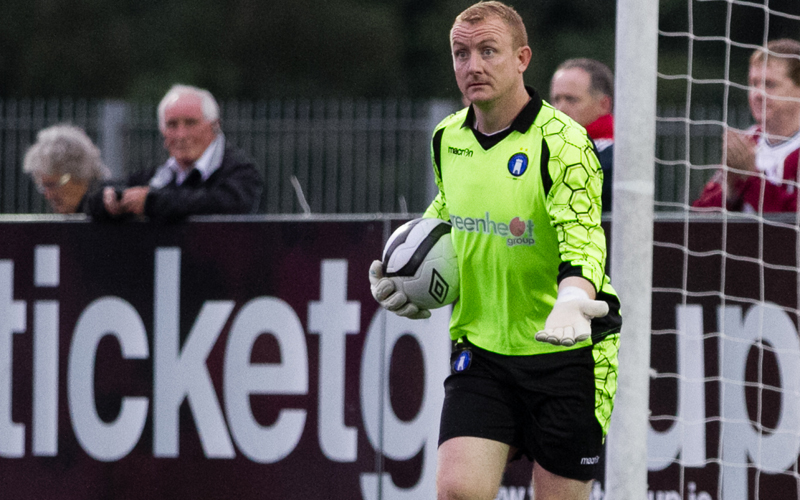 Asked how good Oji has been since coming into the club at the end of August, Ryan added: "He has been just what we needed, a big strong centre-half to head the ball and kick it. We've been lacking that all year.
"Even Stephen Folan has come on in leaps and bounds since he's come in and Sammy has helped the whole team, so we're delighted with him.
"It's great to have the same back four for four games in a row because all year we've been changing. We've had a few players in there, so to get a bit of stability is great and that has shown with the recent clean-sheets.
"We defended well again in Dundalk, starting up front with Craig (Curran) and Rory (Gaffney); they hounded their defenders. That's where the defending has to start and it filtered through the team.
"When everyone is doing their jobs, that's what happens – they only get half chances."
Ryan felt the penalty award to Dundalk in the second half was the correct decision, but while the home crowd came to life after that goal, their side never threatened an equaliser.
The Limerick 'keeper had been wary at the break that Peter Cherrie's late first-half save from Craig Curran – whose header was pushed onto the crossbar – may have been the spark to ignite Stephen Kenny's men.
"They never kicked on from the penalty," Barry said, "but when Cherrie made that save from Craigy's header – it was a great save – I thought that would kick them on.
"I was saying that could be the turning point in the game. But I just don't think they had it left in them. They've done so well this year and I think they're just kind of running out of steam at the wrong time.
"But that's not for us to worry about. We'll worry about ourselves."
Limerick's next outing comes around quick as they entertain Bohemians at Thomond Park on Monday night, with Cork City – who travel to Sligo on the same day – firmly in their sights in sixth.
"We'll just take Monday, try to keep the run going and we'll see where we finish up at the end of the season," he said.
"Bohs are flying at the minute as well and I'd say they're safe. They'll want to push on just to give themselves more breathing space.
"But they're coming to our place now and we showed against Rovers and St. Pat's that we don't fear anyone, and we definitely won't fear Bohs."