Purcell Announces Retirement
---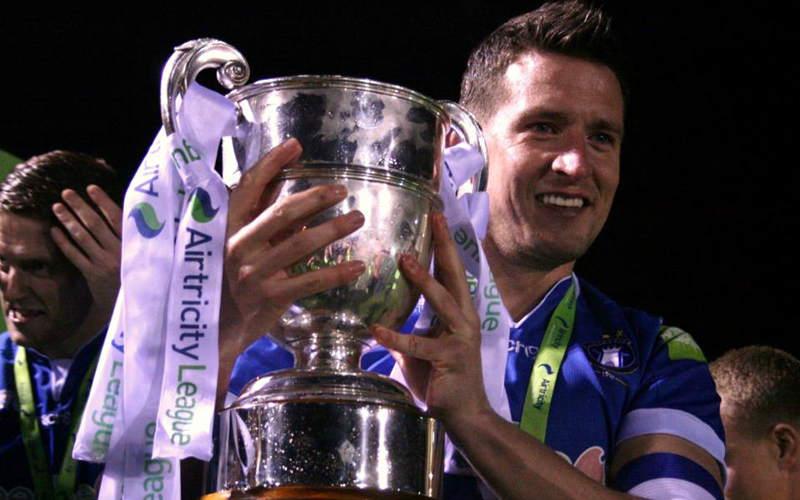 Purcell Announces Retirement From League Of Ireland Football
Limerick FC captain Pat Purcell has announced his retirement from League of Ireland football after 13 years.
Purcell is at the end of his tenth season with the club having first joined in 2001, with his highlights being the League Cup success of 2002 and last year's promotion-winning campaign.
Making the announcement, Pat – who turns 34 on Friday – said: "With a heavy heart I would like to officially announce my retirement from League of Ireland football and Limerick FC.
"It's never an easy decision to give up something you so dearly love, but I said it at the start of the year that this was always going to be my last season playing League of Ireland.
"This was my 13th season in the league and my tenth season with Limerick FC; I am delighted with how far the club has developed in those ten seasons.
"People would not believe some of the stories, or realise how different the club is now.
"Personally this season has been a forgettable nightmare, but most importantly the players and club has done brilliantly and should be very proud.
"Over the years, I've had the pleasure to play with and compete against some top, top players, it's something I have truly loved and I already know it's something I will greatly miss.
"The effort and commitment has been huge, but I'd do it all again (and more) tomorrow. Maybe someday I will return to work with the club in some capacity."
First-team manager Stuart Taylor has acknowledged Pat's huge contribution to the club and wished him well in the future.
"From the management team and backroom team staff we wish Pat and his family the very best of luck for the future," Stuart said.
"It's always a sad day when a player retires. Pat has been a great ambassador for the club and has achieved many things.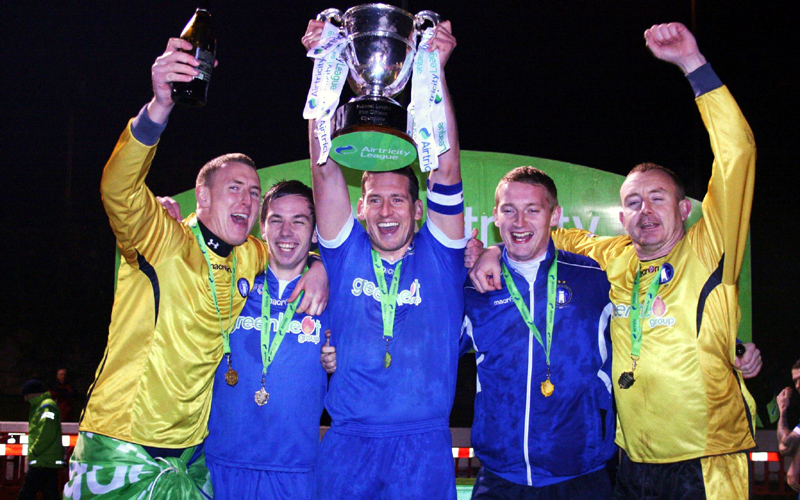 "Pat captained the club to promotion last year to bring Premier Division football back to the city for the first time in 19 years – not many players get to do that and it is a great honour for him.
"He has played a part in the club enjoying a successful season this year and all the management staff wish him all the best, as does the Chairman Pat O'Sullivan and the Board of Directors.
"As a club, we sincerely thank Pat for what he has done for Limerick Football Club and he will always be welcomed back and we look forward to seeing him at our games next year.
"A lot of people have recognised the progression that the club has made over recent years and Pat has been a huge part of that, and everyone at Limerick Football Club thanks him for his efforts.
"It's a shame, football moves on but we wish him all the best in his retirement."
Purcell moved from local club Fairview Rangers to Saint Patrick's Athletic in 2000 before joining Limerick in September 2001.
The defender was at the club for three seasons, winning the League Cup in 2002 as they overcame Derry City on penalties in the final.
In 2004, Purcell moved to Waterford United where he spent two seasons, before returning to Limerick in 2006, where he has been since.
Purcell captained Limerick to the First Division title last season as they ended a 19-year wait for top-flight football.
Everyone at Limerick FC would like to echo Stuart's comments and wish Pat the very best in his future career path.