Pro Deals: "It Bodes Well For The Future" – Barrett
---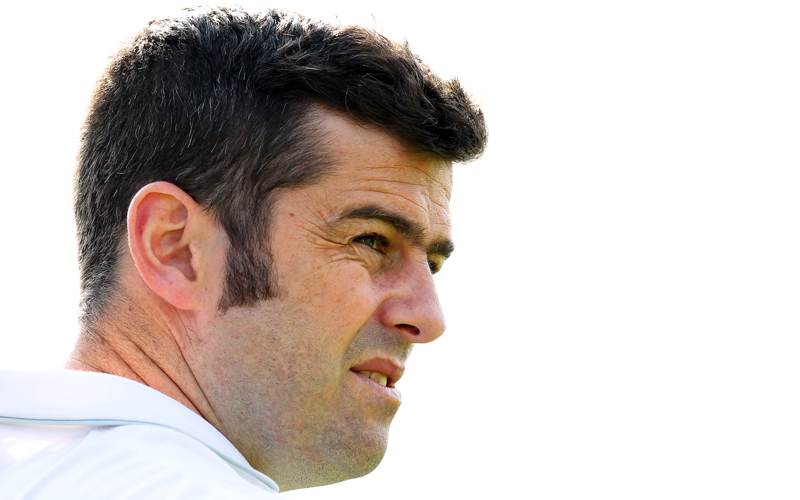 Limerick Under-19 boss Tommy Barrett says three of his players signing on professional terms "bodes well for the future" and he hopes there are more to come over the next two years.
Press Play To Listen
Central defensive pairing Paudie O'Connor (17) and Killian Brouder (16) and forward Seán McSweeney (17) have all committed their futures to the Superblues.
The trio have all performed well for Barrett's side in the Southern Elite Division this season and they could get to taste SSE Airtricity League Premier Division action in the coming campaign, which kicks off next week.
The former Limerick captain has been impressed by their progress to date and he has high hopes for his young stars.
"We would hope to get a few more in the next couple of years," Barrett told LimerickFC.ie. "We're a young squad and the three boys that signed are actually Under-19 again next year, so it bodes well for the future. They're three good players.
"Killian is our youngest player I think, born in August '98. He has really come on. In the last 2-3 years he was off the radar from an Emerging Talent point of view.
"But he came in, he played with the Under-16s last year, we had him in training a lot around the Under-19s – he's a big, strong lad for his age. He has got a good left foot. He has a bit to go developmental wise but he knows that. He works hard every week, he takes things on board and that's all you can do.
"Paudie is 17. He's a big, aggressive player. He's going to be a very good centre-half as well. In 3-4 years' time, I think he'll be a regular centre-back. When he turns 20, I think he'll be a top-class centre-back in the League of Ireland.
"He just has to develop that power now. But again, he's another one with a great attitude, good aggression, very good in the air and comfortable on the ball, so he has a lot of things going for him as well.
"Seán is a different kind of player. He creates things; he's a good No10. I think he will get game-time as well with the first team because he's a very intelligent player and he's very elegant. He plays upright all the time, he sees a pass, he's always looking around and he creates a lot.
"He works very hard now. In the last six months in particular, he has really upped the tempo in off-the-ball stuff and the penny has dropped that he needs to work hard to be a professional footballer.
"It wasn't that he wasn't working hard in the past. It's just that he wasn't switched on quick enough. Now, he's switching on a lot quicker and as a result he's working harder.
"I think that adds to his all-round game because, as we keep saying, most of your time on a football pitch is spent off-the-ball so what you do off it is more important at times than what you do on it."
Date: Wednesday 25 February 2015