Playoff: Barrett Calls For "Passionate But Patient" Support
---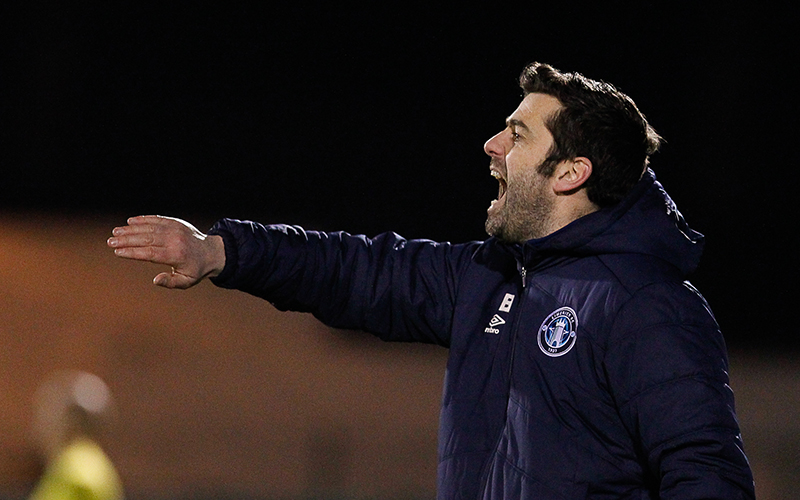 Tommy Barrett has called for a "passionate but patient" support for his team as Limerick look to overturn a one-goal deficit and secure Premier Division football for 2019 in their playoff decider against Finn Harps at the Markets Field on Friday evening (7.45pm).
The Shannonsiders trail to Paddy McCourt's first-leg penalty but it was a game that they had dominated for long spells and they will enter the return fixture in confident mood.
One of the best nights at the Markets Field since the club's return there was in the playoff first-leg in 2015 – when Shaun Kelly's rocket lit up the night – and while there may not be the same numbers in attendance, the manager has called for a "passionate" crowd which he hopes will remain patient as Limerick go on a retrieval mission.
Barrett said: "There was a good crowd up to support us in Donegal. In fairness, they are vocal and they'll get behind us; we want a passionate crowd but I would ask for a bit of patience as well.
"We have to be careful – whilst we have to go out and attack, and try to get the win, we have to be careful not to leave ourselves open to a second goal because that would really kill us.
"A good atmosphere is very important. It's very important that we get a crowd behind us. Even our players on Monday, I think they fed off that atmosphere. I think everybody agrees we were the better team for long periods. The boys have no problem playing in that atmosphere.
"For a few younger lads it would be a bit different for them. We'll hopefully get the most experienced team we can on the pitch and try to win the game. The crowd makes a massive difference."
Barrett has admitted that he may keep the likes of 19-year-old wing-pair Karl O'Sullivan – who celebrated his birthday on Wednesday – and Will Fitzgerald in reserve, to take the pressure off them on such a big night.
Tommy said: "We looked at that on Monday, the likes of Karl and Will. You could see it, it was a big occasion for them. We have to look at it and say 'do those lads make an impact'. They have done brilliantly for us this year but it might be time to put out the more experienced lads."
Limerick will practice penalties in the build-up to the game, knowing that a one-goal victory would send the tie to the dreaded shootout.
"You can't rule it out," Barrett said, "so I think we will have to prepare for that. I think it's important that we do that, yeah."
All you need to know for Friday:
Tommmy Barrett Interview Part 1 (being creative): Here.
Important Matchnight Information: Here.