Player View: "We're Getting The Best Of Both Worlds Under Willie" – Lynch
---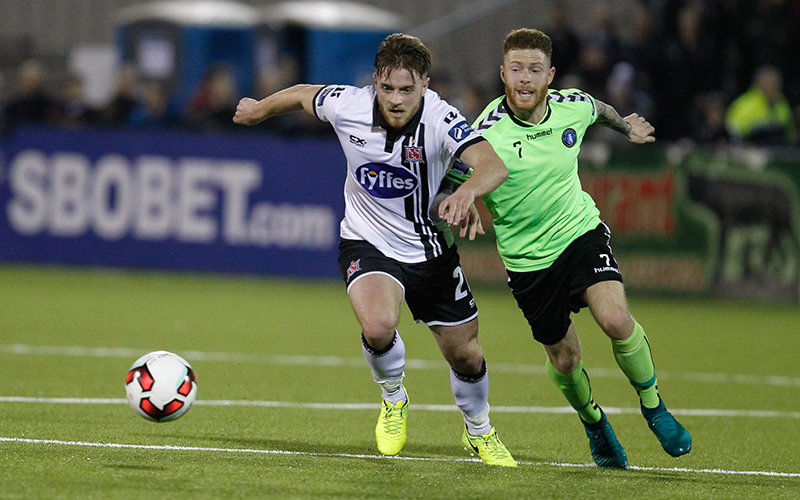 Midfielder Lee-J Lynch believes Limerick are enjoying "the best of both worlds" under interim manager Willie Boland, with a solidness now about the team as they boast the second-best defence in the country.
Listen to Lee-J's full interview, below.
The Shannonsiders have conceded just twice – both from long-range strikes – in their four games under the guidance of the former Cardiff City star, and go into this weekend in fourth, albeit six points off second as well as six points off the relegation places.
Lynch, 25, insists it is a case of "each game as it comes" given the delicate state of what is a compact league, with his focus solely on three points against Shamrock Rovers in Tallaght Stadium on Friday night (8pm).
"I love it, to be honest. He sets us up for each game differently because obviously each opposition plays a different way. We adjust to who we play. We're still playing the football that we want to but in the right areas," Lee-J told LimerickFC.ie when asked how he was enjoying life under Boland.
"We're making sure we're closing down a lot more and we're sharper off the ball and in a better shape. I think it's working so much. We haven't exactly leaked a lot of goals in the league and that's standing to us at the moment.
"Willie has made us a lot more solid as a team and as a team shape. We just need to make sure that we keep doing that and still play our expansive football when we have the ball – the whole country knows what style we like to play.
"I think we're getting the best of both worlds at the moment under Willie. It's good – four games unbeaten and hopefully we can go up there on Friday and get three points."
On goals for the season, Lynch added: "I think everybody knows the aim of Limerick behind the scenes. As players, we're just taking each game as it comes at the moment. We're in a good position.
"I suppose the Galway point was a bit disappointing and the same with Finn Harps as well – we would have liked to have gotten three points out of them. It would have been a bit different. We're playing good football, steady football and not leaking a lot of goals.
"On the league, I suppose it's a bit weird – six points off second and six points off relegation is very funny. It doesn't go like that a lot. But for us I think we just need to take each game as it comes and hopefully get the three points. It would put a gap between us and Rovers, and see how the other teams around us get on then."
If you can't make the match, follow regular updates on our Twitter @LimerickFCie as well as our other social media channels.