MSC: "We Matched Cork Throughout" – O'Donnell
---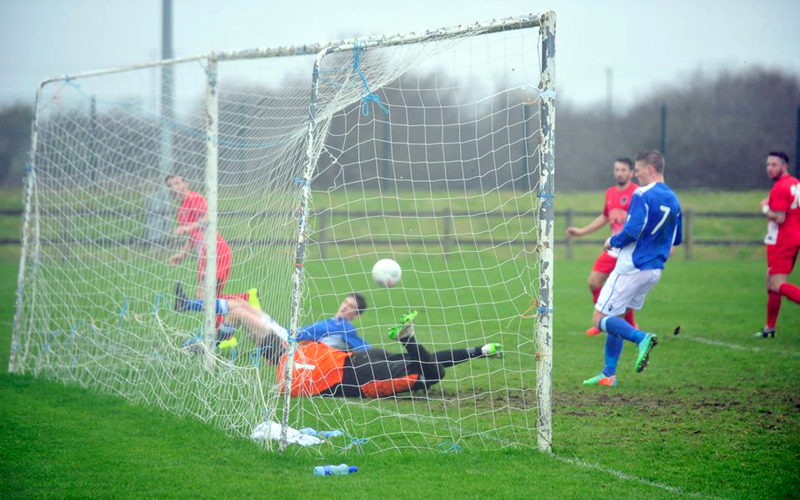 Limerick goalkeeper Conor O'Donnell was pleased with how his side "matched Cork throughout" as they surprised their more-fancied opponents in the Munster Senior Cup semi-final at Askeaton on Saturday afternoon.
Press Play To Listen
The Shannonsiders were on the back foot early on as Cork took a fourth-minute lead but they battled back impressively, twice, as Dean Clarke and Robbie Williams helped them to force extra-time.
In an eventful extra-time period, captain Shane Duggan gave Limerick the lead for the first time which was cancelled out by substitute Karl Sheppard. And after Seån Harding was sent off, O'Donnell needed to produce heroics to save a last-minute penalty.
Martin Russell's side went on to win the shootout 8-7 as Cork smashed the crossbar with the 16th effort. And the Donegal-born 'keeper was delighted with their display ahead of next weekend's SSE Airtricity League Premier Division kick-off.
"I was happy with the overall performance from the boys," Conor told LimerickFC.ie. "Individually, I think I could have done better.
"We haven't had too many friendlies but considering that and then playing against the team that came second last year, I'm happy enough with the performance, definitely.
"We conceded early; conditions were tough, though. They were tough throughout the game. They got worse as it went on. But we came back into the game, we fought back twice. I thought overall we played pretty well.
"They came second last year. I thought we matched them throughout, in every way. Conditions did play a part but I think overall we were happy in how we did."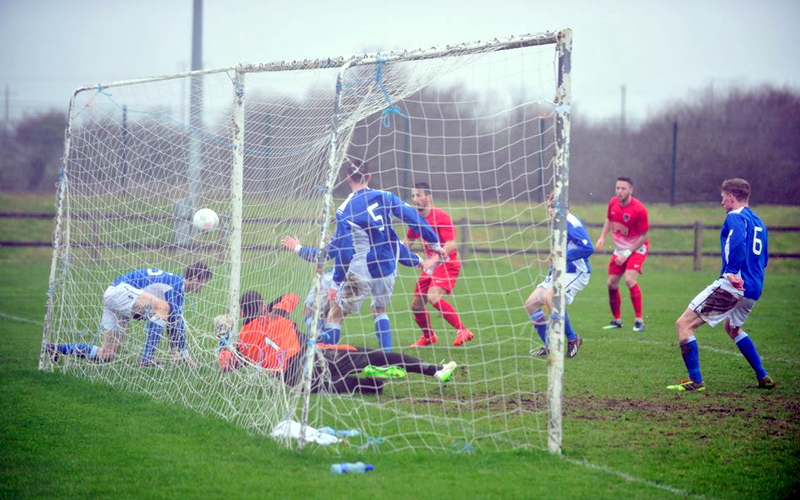 O'Donnell could do little about Liam Miller's 53rd-minute strike that restored Cork's advantage, but he was disappointed with their third concession.
"It absolutely left his foot quick," he said on the former Ireland midfielder's strike. "The other goals, I maybe could have done something on the third one, but his goal I'll give that one to him. I didn't move!
"We were holding on in extra-time. We conceded a late free-kick – I don't know about the decision. There was kind of a mix-up at the back and then they scored which is disappointing, but thankfully on penalties we got it."
Asked how he performed his penalty heroics to deny Cork a 4-3 win at the death, Conor added: "I don't know! I had to get over to the other end with the man coming in and I was lucky there was another man in blocking for the third shot."
The 21-year-old got close to a couple of spot-kicks in the shootout but his services were not needed as Darren Dennehy hit the woodwork, after Limerick had struck eight perfect penalties.
"They were hitting it on the right end too, with the wind, and it made it even harder," he said. "Me and (Mark) McNulty were just looking at each other thinking 'is one of us going to save one of these?!'. Thankfully your man missed and we were happy out.
"The more games the better. We need as many games as we can get and it's good to win something as well. It's good for confidence. The boys will love that if we win it."
Last weekend, O'Donnell was part of Noel King's Under-21 home-based squad that drew 1-1 with the Irish Amateur team in a friendly in Dublin.
"It went well," the former UCD man said. "I started. Everyone played so I played the first sixty minutes. I was playing with top players – very good players. Some of them I can see definitely going across the water soon.
"I was really happy getting the call-up and happy with how I played as well. It was a very good experience. It's a different setup. I haven't been in the setup now for 2-3 years but you could easily get back into it; it's kind of comfortable. It's a really good setup."
Now, though, O'Donnell's and Limerick's attention turns to the league kick-off against Bohemians at Jackman Park on Saturday evening (6.30pm).
"I think we can definitely get a result," Conor said. "I'm buzzing to get the season underway. It has been a long time coming and I'm hoping for better results than last year. I'm hoping to push on with Limerick now."
Photos thanks to Pat Shanahan.
Date: Sunday 1 March 2015