FARE Action Weeks: Limerick FC & Unite Against Racism
---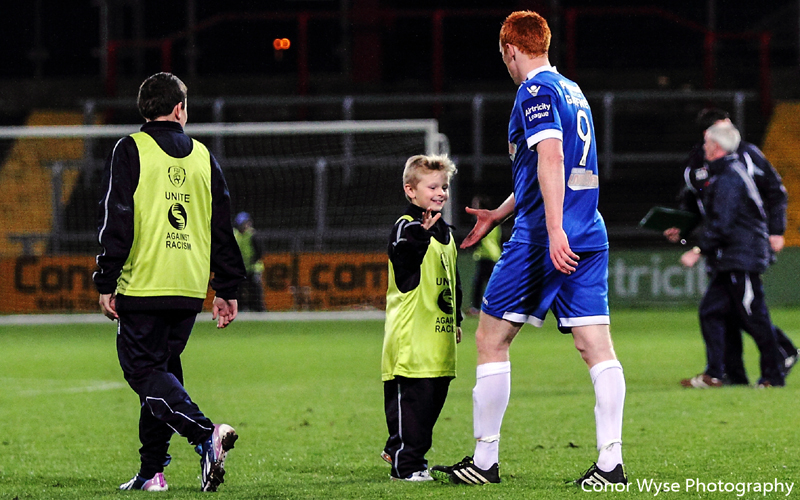 Limerick Football Club continued its support of FARE (Football Against Racism in Europe) Action Weeks at last Wednesday's game against Shelbourne at Thomond Park.
The Superblues, who had gone on a school visit earlier in the day to support the cause, wore Unite Against Racism bibs in the pre-match warm-up and ball-boys led the teams onto the pitch with signage boards backing FARE.
Ball-boys also wore bibs during the game and the PA system carried anti-racism messages throughout the evening, as Limerick Football Club got fully behind the Action Weeks, which run from 15-29 October.
The Action Weeks unites supporters, clubs, ethnic minorities and communities affected by other forms of discrimination across the continent in a concerted effort to make discrimination a thing of the past.