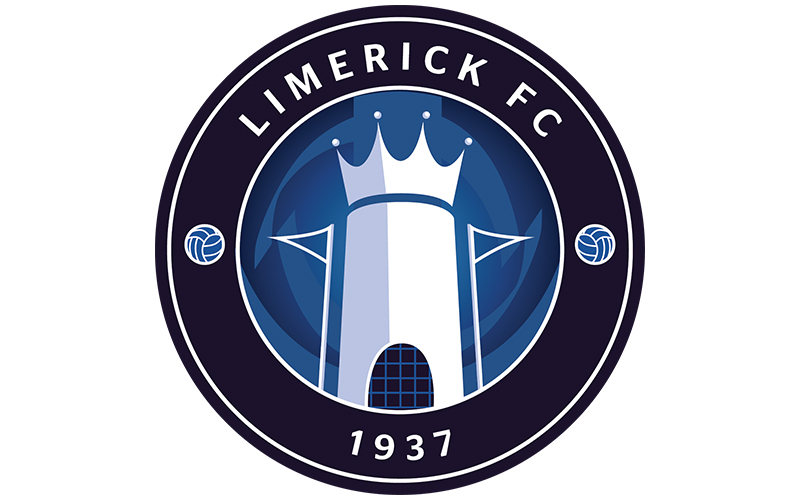 Limerick FC wish to clarify inaccuracies surrounding ticketing and security at our matches at the Markets Field and address the abuse which has been aimed at our own players in recent weeks.
Last year Limerick FC introduced a new online ticketing system to make it easier for supporters to both purchase match tickets and gain access to the stadium on matchnight. Online ticketing has long been a demand of our supporters and we worked throughout last season on implementing the best, most user-friendly system for all parties.
This ticketing system was trialled last season and, having reviewed it, it was decided to introduce a new pricing model for our games in 2018, split into Category A and Category B, designed to encourage people to purchase tickets online. The club have made a point of pushing online sales as this allows us to lower matchday costs as we can better gauge the expected attendance. To make it more attractive, online tickets are cheaper than those purchased on matchday (after 12am).
Limerick FC currently have the cheapest tickets available in the SSE Airtricity League Premier Division, for Category B games. For these, Adult Stand tickets are just €12 when purchased online. For Category A games, the online price of €15 falls into line with other clubs. The club accepts that the Category A Adult Stand price of €18 is among the highest in the league; however, we reiterate the matchday costs-savings that online sales can provide us with and will continue to encourage pre-sales for all fixtures.
It must also be stated that the new pricing model is partly in response to the increase in excess of 35% on previous seasons on the rent that the club pays to the LEDP for use of the Markets Field.
To make it clear, Category A games are: Dundalk, Cork City, Shamrock Rovers, Waterford.
Category B games are: Derry City, Saint Patrick's Athletic, Bohemians, Sligo Rovers, Bray Wanderers.
The club totally refutes the repeated suggestion by some that away supporters' tickets are cheaper than those available to Limerick FC supporters. This is unfounded, and saying it suits an agenda being pushed by certain people. Tickets are the exact same prices for home and away supporters, both online and on matchdays.
Unfortunately, some people attending our games have attempted to enter the stadium with tickets that do not fall into their category. This has been a constant problem, not just for Limerick FC, and to address this we have hired outside security to do ticket checks at the turnstiles. As a result of this our investigation found a significant number of people attempting to enter on a cheaper ticket. We are disappointed that people who claim to support the club do this, quite clearly on purpose.
The club are aware that some people genuinely feel that they may have been overcharged for tickets. If you are one of these people, the club ask you to contact us directly and once you have proved your age we will issue you with a unique Limerick FC ID card which you can use to purchase match tickets.
Having had a review and taken feedback, the club have also decided to reduce Under-12 tickets to €5 across all categories. We will also introduce a new Family Ticket option which will be available to purchase online only until 6.45pm on matchday. Additionally, any Category A fixtures that fall on a midweek date (Cork City, Monday 21 May) will have Category B pricing.
Online prices for our home matches are listed below.
Category A Online Admission Prices
Area
Adult
Student 3rd Level
Student 2nd Level
OAP
U12
Stand
€15
€10
€10
€10
€5
Terrace
€12
€10
€10
€10
€5
Category B Online Admission Prices
Area
Adult
Student 3rd Level
Student 2nd Level
OAP
U12
Stand
€12
€8
€8
€8
€5
Terrace
€10
€8
€8
€8
€5
The club recently made a statement condemning the use of pyrotechnics at matches. This followed two such occasions, which resulted in the club receiving heavy fines. Unfortunately, subsequently, such actions continued which incurred a further substantial fine after our game against Bohemians in Dalymount Park.
All fines issued by the FAI for use of pyrotechnics this season have been paid by Limerick FC. In addition to the obvious serious health risks posed by pyrotechnics, these financial penalties are a cost that the club can ill-afford and we reiterate that we have a zero-tolerance policy on this and will issue stadium bans to anyone found to be responsible. As a result of this, matchnight searches may be necessary on entry to the stadium.
The club have received complaints about the actions of some people at our games. This extends to non-football related chanting, which is not acceptable and will not be tolerated. Unfortunately, and sadly, certain people – which we will not address as supporters as they are the total opposite – have aimed abuse at some of our own players, and in particular, most disappointingly towards some of our homegrown, local players. We find this to be disgusting and totally counterproductive to the goal of the players and all concerned.
Tommy Barrett, his management team and players have worked extremely hard this season in ensuring that we are competitive in a very difficult Premier Division. When merited, we have praised the fantastic vocal support that makes a huge difference to the team's performances on the pitch. However, we are very disappointed that a certain faction has decided to row against the team and club in our bid to maintain top-flight football in the city and region. We do not want and do not need these people at our games as it is having a negative impact on our players.
As one, we wish to move forward together, positively, and look forward to our upcoming games and securing more valuable points. Our next home game is against Saint Patrick's Athletic at the Markets Field on Friday, 11 May (7.45pm) and we encourage everybody with an interest in Limerick FC to come out and support us.