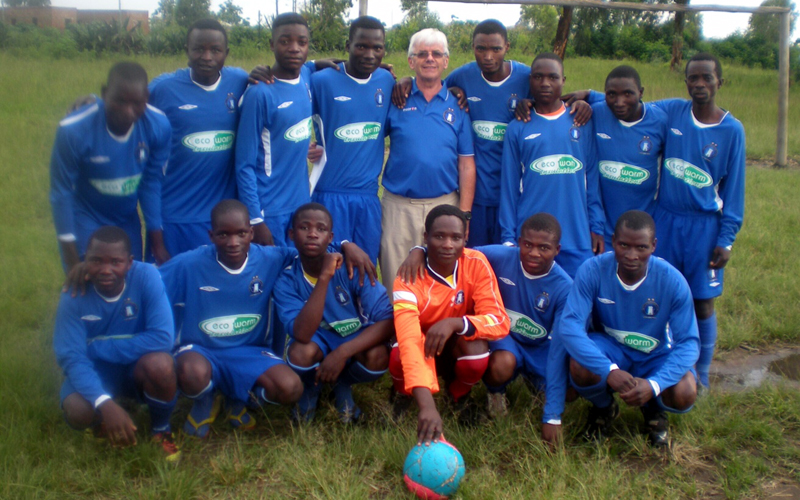 Michael O'Sullivan, on behalf of Limerick FC, has presented a set of playing gear to the local village team, Chapa Kazi (pronounced Kappa Kaz, and meaning hard working) in the rural village of Matai.
Matai village is located in South East Tanzania, about 60 kilometres from Kasanga on Lake Tanganyika and 40 kilometres from the border with Zambia. The people live on subsistence farming and small businesses where the local income per person is less than €50 per month.
Michael is leading a team of Road Engineers, assisted by a Chinese Contractor, in constructing a 100-kilometre paved road to connect the area with the national road network at the Regional Town of Sumbawanga.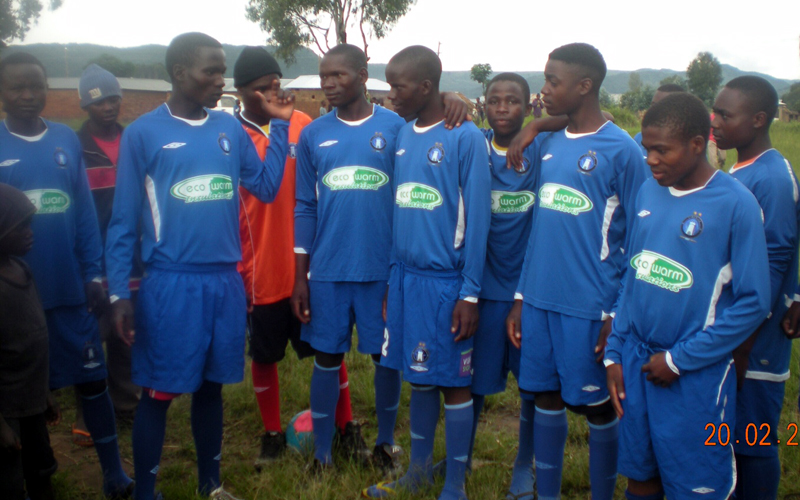 In parallel with the road, a rural electrification scheme is under construction. By mid 2015, the village will have electricity and road access that will have an uplifting effect in the region.
The team Chapa Kazi, their manager Julius Salanga and their captain Vitalius Kabao were delighted to receive the playing gear. Up to now the team played in assorted colours.
Michael commented: "Another Irish Engineer on the project brought out some footballs and received the gift of a live chicken. I must be in line to receive a goat for this playing gear that was so well received. Chapa Kazi has asked me to say a big thank you to Limerick FC, Asante Sana."
Date: Tuesday 24 February 2015