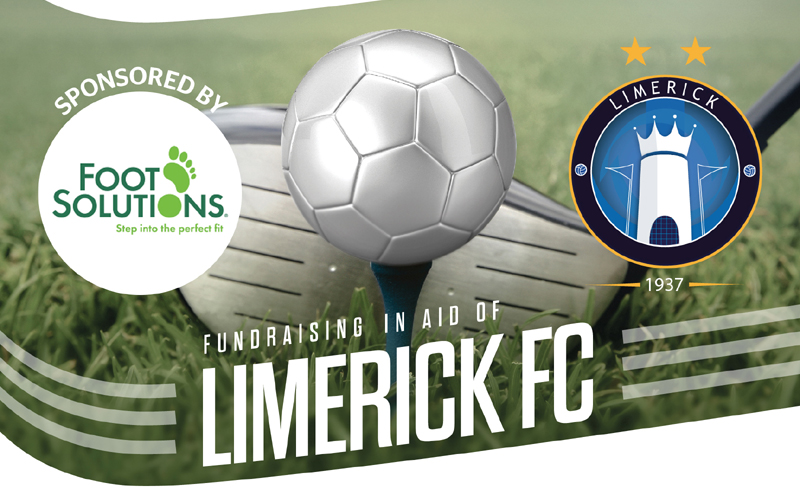 Limerick FC are hosting a Golf Classic at Ballykisteen Golf Club on 3 and 4 July, with the event sponsored by Foot Solutions Limerick.
The Classic will take place across two days in early July, with tee times between 2pm-5pm on Sunday and 9am-2pm on Monday.
The first prize is entry to the Ballykisteen PGA Pro-Am on Tuesday 9 August with European Tour Professional Damien McGrane as your partner.
Entry is €180 per team of three, which includes golf and a meal after play. For tee times please contact Pat Barrett on 087-6830971 or pbarrett@ballykisteenhotel.com.
Tee Box sponsorship is available for €50. Contact Raymond Kerley on 085-7436534 or e-mail raymond.kerley@limerickfc.ie.
As ever, we could do with your help to spread the word! If you can, please download, print and display our Golf Classic Poster from HERE and display it wherever possible.
All support is greatly appreciated.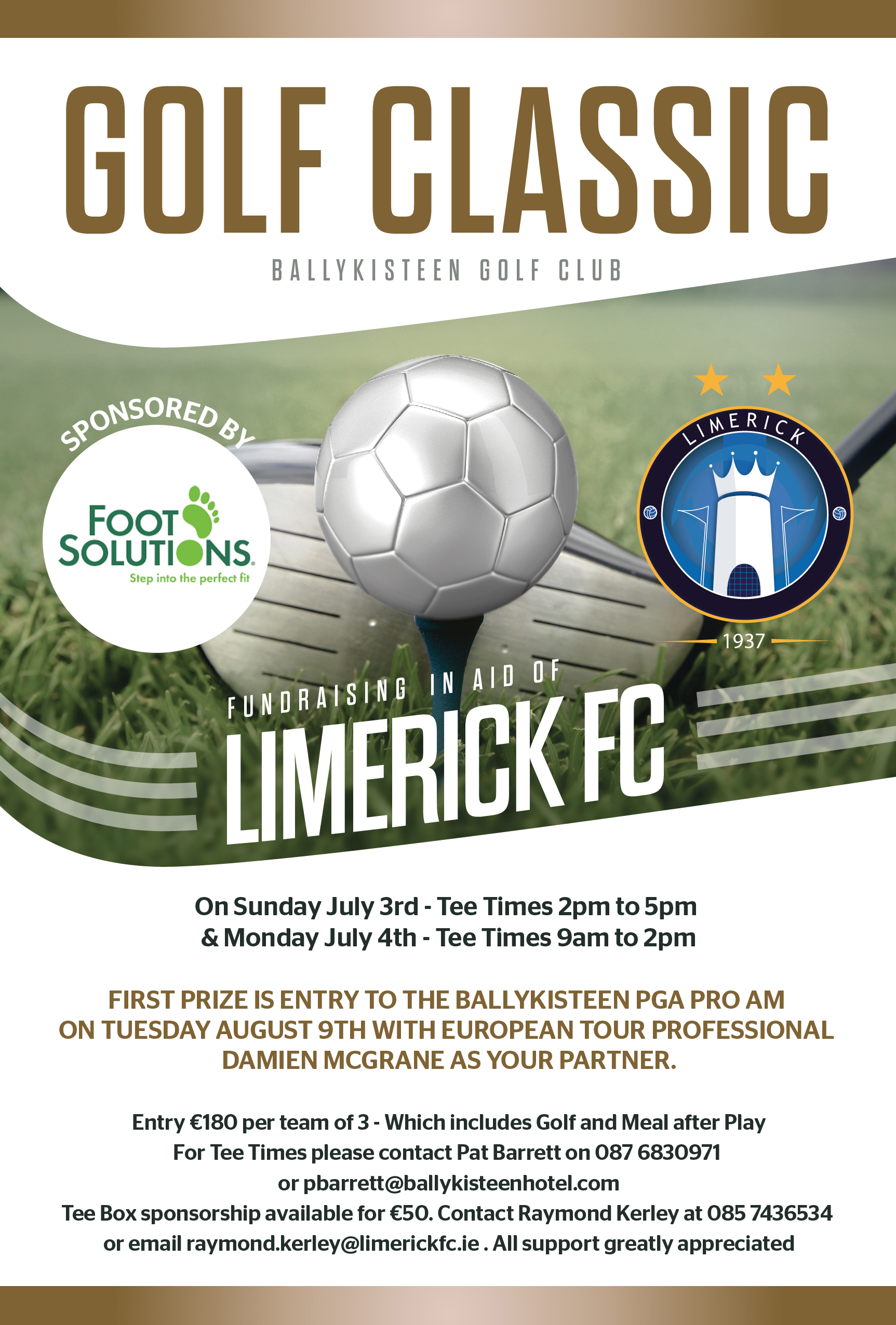 Date: Wednesday 27 April 2016