Limerick FC Bid Farewell To Seven
---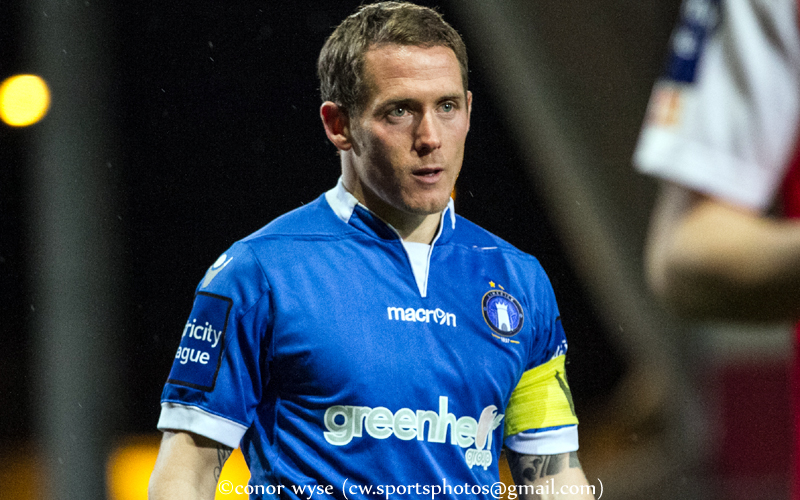 LIMERICK FC BID FAREWELL TO SEVEN 
Limerick FC can confirm that seven players will not return to the club following the conclusion of the 2013 season.
The club thank Joe Gamble, Stephen Bradley, Brian O'Callaghan, Axel Bossekota, Carel Tiofack, Jeffrey Judge and Stephen Walsh for their hard work, commitment and professionalism throughout their time with Limerick and we wish them all the very best going forward.
Manager Stuart Taylor thanked all seven players for their contribution to a successful season while admitting that letting players go is one of the most difficult aspects of his job.
"It's the horrible part, especially when players have done so well for the club and they have given everything they've got," Stuart said.
"I would like to place on record my thanks to all the players that are leaving. As a manager they have made me proud this season and many of them have played a big part in our success.
"Many of these players were part of the First Division winning squad and I know everyone, from the Chairman Pat O'Sullivan, the Board of Directors and all the supporters will always remember their role in restoring the club's Premier Division status after 19 years.
"Joe was captain over the past season and was an important player for the club over the last two-and-a-half years. He is a player with a huge amount of experience and I've no doubt that he will be in demand by other clubs.
"Stephen, equally, has been a great servant to the club. Without doubt, he has got a lot of quality in his play and he has been great for us. He is a Premier Division type player but he has been travelling from Dublin for training and games and we're looking for our players to be based more in the area.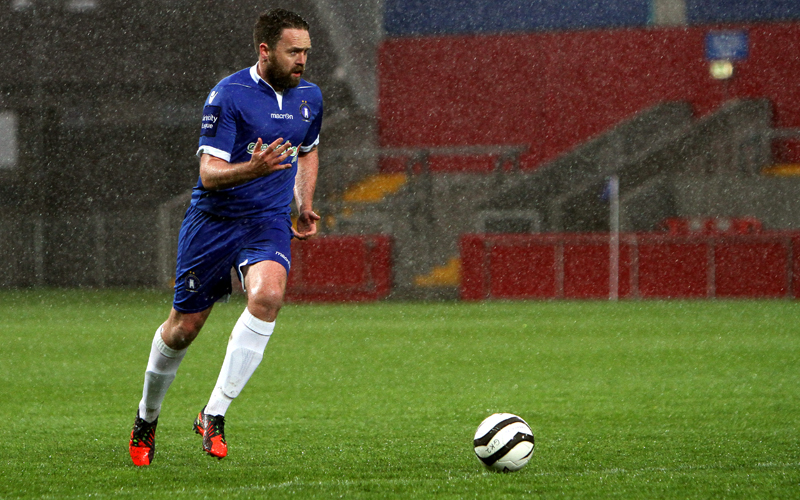 "Brian was fantastic for us this season. Massive thanks go out to him because he played through a lot of injuries this season that a lot of people don't know about. He was a big part of giving people confidence with the ability he has on the ball. He's a great character and a fantastic personality in the dressing-room.
"Axel had a good relationship with the supporters. He was a fans' favourite and quite rightly so because of the goals he scored. Not only at one point was he our top goalscorer but he scored important goals for us. Unfortunately, we just couldn't meet his financial demands so, again, we have to move on.
"Carel came in late in the season. It took a while for him to get into the team, but he can be proud of his displays in the latter part of the campaign where he did well in the excellent run of results that we had.
"Jeffrey is a local lad who had a difficult start to the year with illness but he fought well to come back with the character that he's got. What I loved about Judgey was everything was about the club and it was never about him. It's his local club and he wanted to do so well for it.
"Stephen Walsh is a young lad who came through the youth system. There is severe competition for places in the position of goalkeeper. Everyone is fighting for one position and we have got a good balance in it with young guys coming through as well.
"I would like to wish all seven guys the very best of luck in the future and as a club we again thank them for their dedication to Limerick."
Earlier this month, Pat Purcell announced his retirement from League of Ireland football after 13 seasons, ten of which were spent at Limerick.
Article Date: Thursday 31 October 2013