Limerick FC Coaching Pathway Continues: Pro & A Licence
---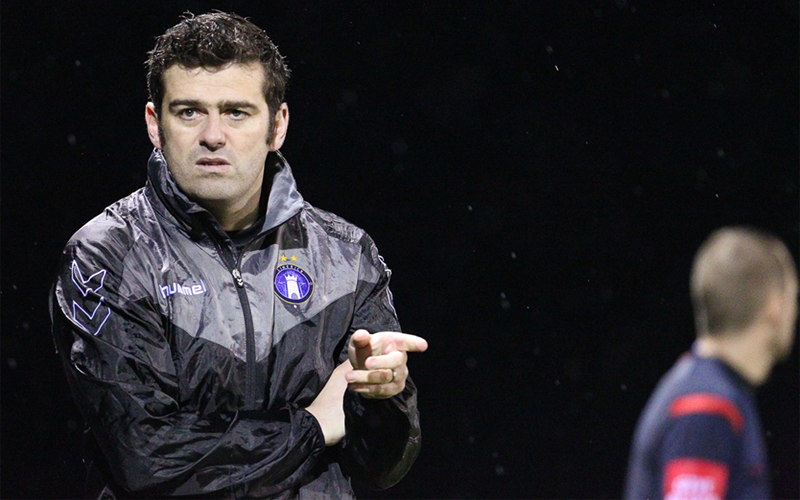 Limerick FC are pleased to confirm that our Under-19 manager Tommy Barrett has been selected for the Football Association of Ireland's upcoming 2016/18 UEFA Pro Licence course, as the club's commitment to its coaching pathway continues, with Under-15 boss Ger Costelloe recently beginning the UEFA A Licence.
Set as the highest coaching qualification in Europe, the UEFA Pro Licence diploma operates on a two-year cycle and will run over an 18-month period, covering all aspects of football coaching and management.
"I'm delighted, because it's a tough course to get onto," Tommy said. "There are only 16 people on it so I'm really happy to be accepted, especially considering the quality of the coaches on it. I'd like to thank Pat, the Board and Martin for their support in backing me for it."
Barrett will be 39 by the time the course is completed in 2018, which will be the end of a "long process" for the former Limerick captain having begun his coaching badges in 2006/07.
"There are probably a lot younger that got it," he said, "but I'm happy enough to get it at that age because if I did it when I was 30 I don't think I would have had enough experience. The last few years, especially after I retired, I picked up a lot of experience, which is good for me."
Costelloe, meanwhile, recently started on the UEFA A Licence course and says the experience he is gaining is invaluable.
"It has been very interesting; there are some very interesting people on the course with me, from all over the world – America, India, England. It's challenging but I'm enjoying it," Ger said.
"It's not even what you're learning; it's the knowledge from everybody else that is doing the course with you. That's just as good. Everybody looks at it with different eyes. The experience that is around the table, not only the coaches but the other people, is tremendous."
Limerick FC Academy Secretary John Kennedy says the progression of Barrett and Costelloe is proof of the club's commitment to developing its coaches as well as players.
"As a club we are not just committed to a player pathway but also to a coach pathway," he said. "We are continually striving to develop our coaches and in turn provide our young players with the highest level of coaching. We wish Tommy and Ger well on their respective courses."
For the Pro Licence course, a considerable number of applications were received from across Europe and the candidates were confirmed following a thorough application process, football theory assessments and a series of detailed interviews.
"Having received a significant amount of applications for the next edition of our Pro Diploma course, we then entered a very detailed, transparent selection process, and are delighted with the final shortlist of candidates," FAI Coach Education Coordinator Warren Bolger said.
"The course will be led by FAI High Performance Director Ruud Dokter, FAI Coach Education Manager Niall O'Regan, and Republic of Ireland Under-21 manager Noel King."
2016/18 FAI UEFA Pro Licence Participants: Keith Andrews, Tommy Barrett, Stephen Bradley, Adrian Carberry, Jim Crawford, Gary Cronin, Gerard Dunne, Stephen Henderson, Frank Kelleher, Stephen McNutt, Gerard Nash, Graham O'Hanlon, Colin O'Neill, Paul Osam, Alan Reynolds, Greg Yelverton
Date: Monday 14 November 2016