Limerick FC Announce Four-Year Kit Deal With Umbro
---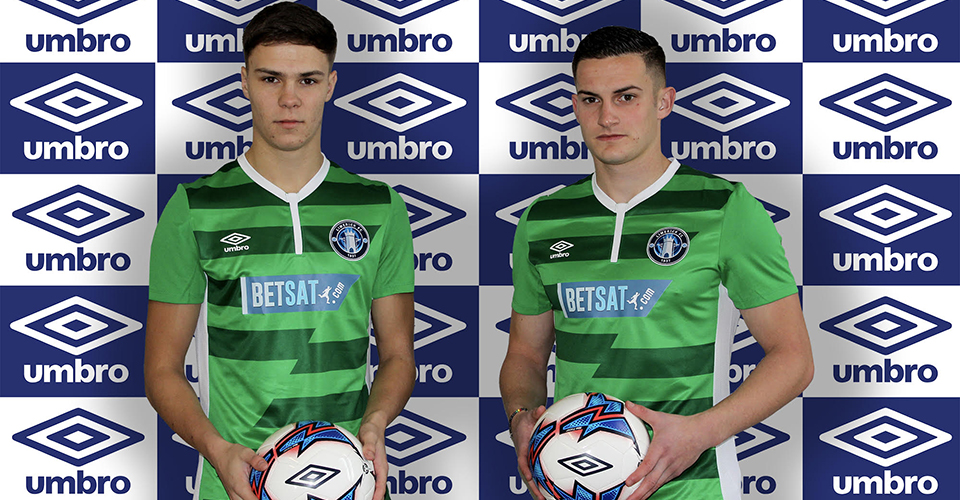 Limerick FC are delighted to announce a four-year kit deal with Umbro, with our brand-new away jersey set to go on sale on Sunday.
The long-term kit partnership was recently agreed and, in making today's announcement, Chairman Pat O'Sullivan welcomed Umbro back on board, with the club having previously enjoyed a relationship with the worldwide brand.
The Chairman said: "We are delighted to have agreed a long-term deal with Umbro, which will see them manufacture the kits for our many National League teams, and serve our supporters with the highest quality of jerseys and leisurewear.
"Umbro are a worldwide brand renowned for the quality of the products they produce, and we are looking forward to working together with them in the coming seasons. As people will see, our away jersey is wonderfully-designed, and in January our home kit will be unveiled."
Jonathan Courtenay, Managing Director of JACC Sports, said: "All of us at Umbro Ireland and JACC Sports are delighted to partner with Limerick FC for the next four years.
"We have been monitoring what Limerick FC have been building for the last few years and were keen to get involved with the club to help aid their progression from a technical sponsor point of view as soon as the opportunity presented itself.
"We would like to thank the board and the kitmen for their swift decision-making and we look forward to providing state-of-the-art technical apparel to the team and to the fans for the coming seasons."
The brand-new away jersey – modelled by midfielder Cían Coleman and defender Tony Whitehead – will go on sale at the club's base in Bruff from 11am to 3pm on Sunday, priced €50 for Adults and €45 for kids' sizes.
Please note that kids' jerseys do not have the BetSat.com on the front.
Date: Saturday 16 December 2017