Limerick FC Academy announces link up with LIT.
---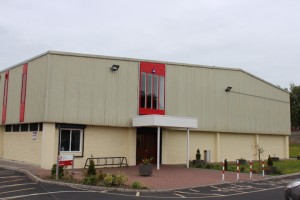 Limerick FC is delighted to announce that its Academy will be based alongside the Limerick FC Senior team and Under 19's in the Limerick Institute of Technology for the 2013/14 season.  The academy will have full use of the new Astro-Turf pitch which is currently under construction and expected to be completed in mid-August, the grass soccer pitch and the indoor sports hall.  The gym will also be available for age appropriate teams and they will train with the strength and conditioning coaches. .   Limerick FC would like to thank the LIT Sports Management team Adrian Flaherty and Saoirse Bulfin for their continued support.
Hogan Park has also been confirmed as our home ground for 2013/14 season and Limerick FC would like to thank again the committee of Hill Celtic for the use of the venue and the continued improvement works currently being undertaken in the facility.
Our baby Blues (3-5 year olds) will continue to be based in Delta soccer dome on a Saturday morning at 10am.
Tommy Barrett was quoted as saying "It is exciting times within the club at present with the announcement of LIT and the fantastic facilities that will be available, with Delta soccer dome and Hogan Park the club will continue to go from strength to strength in 2013/14.  To have our underage teams in this professional environment around the senior team and 19's will only benefit the players."
Stuart Taylor at the announcement was quoted as saying "this new development will allow Malcolm and I to get to and take more training sessions with the underage.  It will also allow us to give some advice and support to the coaches.  I plan to hold more training courses with the coaches in the coming season in LIT.  The first team players are only in the pitch next door so they can also help out with the coaching now that we are all together in the same complex."