Kelly Hoping To Maintain Defensive Strength
---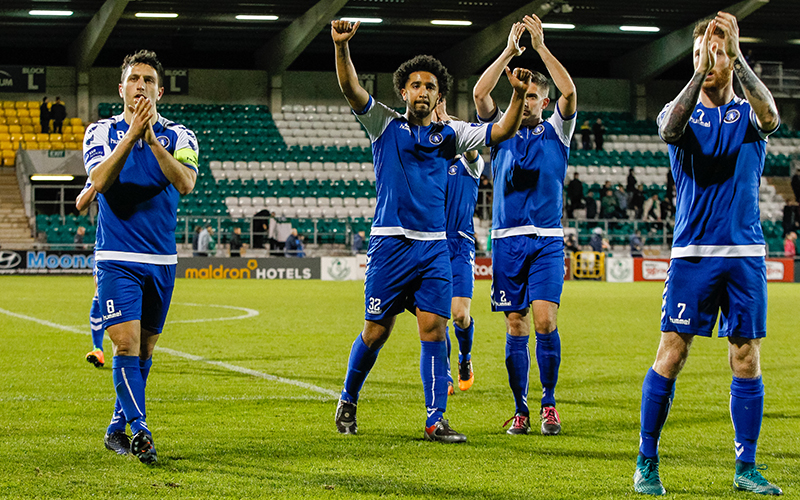 Shaun Kelly is hoping that Limerick can maintain their defensive strength having tightened up at the back over the past month, with his focus also on returning to winning ways after a run of three draws.
Audio: Listen to Shaun's interview, below.
The 28-year-old right-back admits their concession from a Shamrock Rovers corner was "disappointing", but felt there was little they could do about the other two goals against during Willie Boland's time in charge so far.
Limerick still boast the second-best defence in the country behind Cork City, while they have also lost the least number of games outside the runaway leaders, with their solid unit seeing them end the first round of games in fourth place.
And Kelly says their five-game unbeaten run under Boland – which was extended following Rodrigo Tosi's 90th-minute equaliser at Tallaght Stadium on Friday night – gives a boost to everybody in the camp heading into a tough May.
"No matter how many games you go unbeaten, it's good for confidence. But the main thing is we still want to go and try to win games. It wasn't three points, which is obviously what we wanted. But the timing of the goal, the 90th minute, we'll take that and go down the road with a point," Shaun told LimerickFC.ie following their 1-1 draw.
"Defensively, we have been doing really well. Not just as a back four and Clarkey (Brendan), I think as a whole unit we're restricting teams to few chances. The Galway goal there's not much you can do, it's top corner, Barry McNamee's free-kick for Derry and now it's a set-piece.
"Teams aren't carving us open but that's down to the whole team rather than just the defence. As a back five everybody has played well and then you've got the boys up top – it starts from Rodrigo, Chiedozie and Clarkey (Dean), they worked their socks off to help us. It filters the whole way through. If we can keep defensively strong and hopefully score a few more then we'll see ourselves pick up more points."
Kelly felt the draw against Rovers was "definitely deserved" and that they perhaps could have come away with victory if they had found an equaliser earlier.
He said: "We definitely deserved it. I don't think they had many chances – obviously, they scored from a set-piece which is disappointing but I think overall we definitely deserved at least a point. We pushed forward in the second half, we had one or two chances and I thought it wasn't going to be our night, but in the end we got the goal.
"It's a great point. No matter when you go to Tallaght you'll always take a point out of it. I think it's thoroughly deserved. We possibly could have won it. In the second half we restricted them to no chances and we had 2-3 ourselves. The timing of the goal was the main thing. We needed to get an earlier goal. But we'll take the point now and take fourth place after the first round of games and move on."
Date: Saturday 29 April 2017