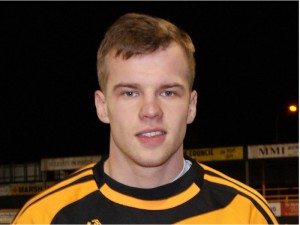 Limerick Football Club are pleased to announce the signing of Jonathan Tiffoney. The 21  year old Scot formally signed his contract ahead of the closure of the Transfer Window on February 22nd and immediately linked up with the squad on the pre-season tour of Scotland.
Tiffoney has represented Scotland at U21 Level at right back and has previously played for Alloa Athletic and Ayr United.
Speaking on the signing Stuart Taylor commented that "Jonathan is a young athletic player  with a lot of potential who has been chased by SPL clubs. We're deliighted to get him on board, he's settled right into the squad on the current tour and he'll feature in the game against Hibernian tomorrow."
The club are currently assessing a further two trial players on the pre-season tour and Taylor will make a decision on both before the team returns to Ireland.