"I've Got A Clear Vision" – Russell Focussed On Future
---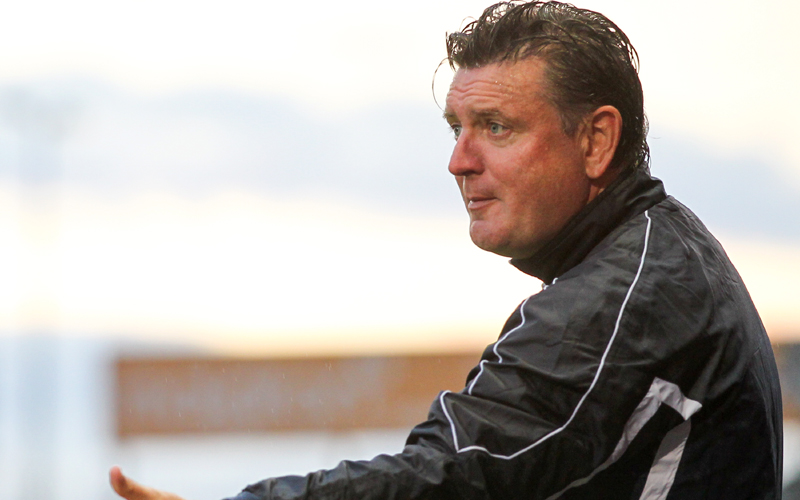 "I'VE GOT A CLEAR VISION" – RUSSELL FOCUSSED ON FUTURE
Limerick manager Martin Russell says he has a "clear vision" for the future, with the boss aware of the "requirements of players in positions", following another week of lessons.
Press Play To Listen
The Superblues were brought down to earth with heavy defeats by both Derry City and Drogheda United at Thomond Park in the space of four days.
The team's task of bouncing back from their disappointment against Derry was made all the more difficult by the absence of regular quartet Samuel Oji, Stephen Folan, Robbie Williams and Jason Hughes for the visit of the Boynesiders on Friday.
That meant that Russell was forced to play with a makeshift backline, where Ian Turner and Shane O'Connor were the full-backs either side of Patrick Nzuzi and Tony Whitehead in the centre.
The boss admitted that the absentee list made it "extremely difficult" and he acknowledged that they conceded "poor defensive goals".
But he was keen to focus on the bigger picture, with the 47-year-old stating he is clear in how he wants his team to play when they kick off the 2015 campaign next March, which he says they will be "working towards".
"I think we've learnt a lot; we have learned some valuable stuff in the last couple of games," Russell told LimerickFC.ie.
"Going forward, definitely I've got a clear vision of how I want things to pan out here and the way we want to play. I know the requirements of the players in positions, so I think you'll see that particularly at the start of next season.
"We want to do as well as we can from now until the end of this season. It's there for players to go and do as well as they can and make sure they're part of next season.
"Next season, again, we want to be competitive and play in the right way. That hasn't changed. I have a vision for that and getting there is what we'll be working towards.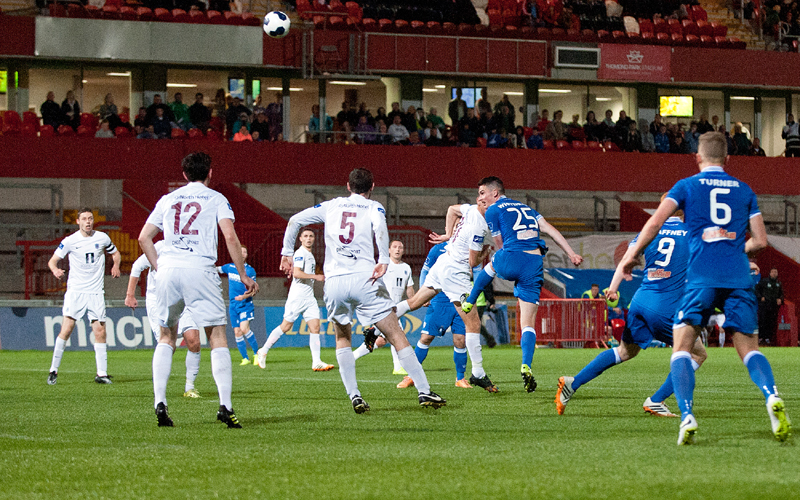 Russell admitted that Tony Whitehead – who had one of Limerick's few efforts on goal – was thrown into an "unrecognisable" defence
"We went into Friday's game with an unrecognisable back four and in terms of the goals we conceded, they were poor defensive goals, not only from the back four but on some supporting players as well.
"You would like to think that down the road we're going to learn from it and be more competitive.
"We'll demand from the players going forward, from now until the end of the season and particularly at the start of next season. I think you'll see players being prepared to meet the demands.
"It was extremely difficult with the defence. I felt really unfortunate for Tony because usually when you bring a young player in, you want to bring him in with an easy transition where there are not too many changes.
"But Tony was thrown in and again it has been unfortunate that we had so many injuries that we haven't made it easy for him. The injuries may clear up in the next week or two.
"From here until the end of the season we'll look at the ones that keep on wanting what we want as a football club and go with them."
On a night of few positives, winger Jack Doherty was awarded Man of the Match, and the boss hopes he can "grow" the "positive attributes" that he displayed.
"Jack came in and showed a threat going forward," Martin said. "But I think, to be honest, Jack would expect even more from himself.
"We're not going to settle just for results in terms of people getting awards – we'll be pushing them to get even better next time. But Jack at least showed some positive attributes that we hope he can grow in the future."
Explaining the situation on the four injured players, Russell concluded: "They're not really long-term; it's hopefully stuff that will clear up in the next week or so.
"They may be available for next weekend, which would be good. Sometimes you never know with injuries; we'll just see how they go and see who's available towards the end of the week."
Next up for Limerick is a trip to take on Russell's former club UCD at the UCD Bowl on Friday, 5 September, kick-off 7.45pm.
Date: Sunday 31 August 2014