Irish U19s: Mann Hopes For Another "Good Experience"
---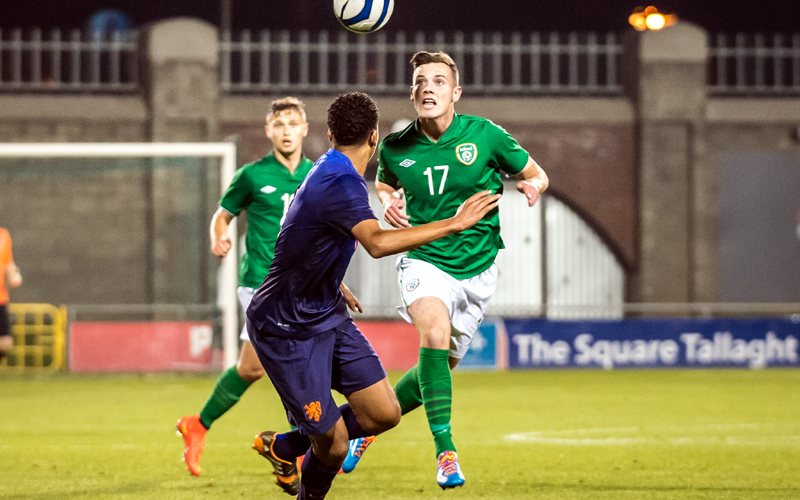 Limerick forward Ross Mann is hoping for another "good experience" with the Republic of Ireland Under-19s this week, as he joins up with them for a two-day training camp.
Press Play To Listen
Mann came off the bench for Paul Doolin's side in their impressive 1-0 win over the Netherlands at Tallaght Stadium last September, and now he has another chance to impress the boss.
Mann and Superblues teammate Val Feeney travelled to the capital on Monday morning. While Feeney is there for four days, Mann is there for two, which includes a friendly game against Bohemians at the AUL Complex on Tuesday evening, kick-off 7.45pm.
And the former Kilcornan man – who turned 19 earlier this month – is aiming to again "learn new things" in his latest call-up.
"I'm looking forward to it; it will be a good experience getting back with the Irish squad again," Mann, who netted for the Irish Under-18s last February, told LimerickFC.ie.
"It will be good getting up there playing with quality players again. Hopefully, it will all go well.
"The last time was very good; it was a great experience playing against the Netherlands, getting 20 minutes on the field playing against top-quality players.
"Hopefully I'll learn a bit more this time and see what happens. I'm looking to enjoy myself and try to learn new things.
"Paul Doolin is good to work with. It's all about defence; it's all about being behind the ball and when you with it then go on the counter. Not many goals have been scored against his teams.
"This is my last year at Under-19s so hopefully I can get another call maybe or be on standby for the Euros. Hopefully that can happen and I can break into the first team at Limerick."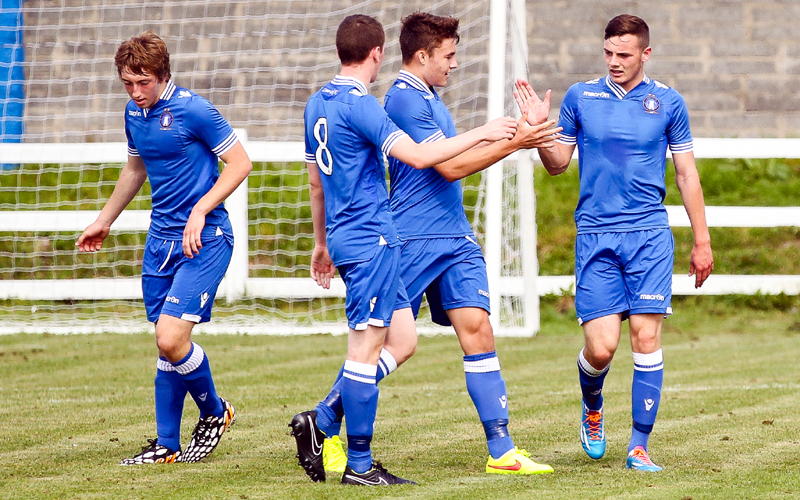 Mann has scored four goals for Tommy Barrett's Under-19s this term, with the young Superblues currently sitting in third place in the Southern Elite Division, level with second-placed Cork City on 21 points.
"We've done well; it's a young squad," Ross said on the season so far. "There are only a few of us that are actually on the age. We're in third so hopefully we can push on in the remaining games.
"It was a great win against UCD. UCD were a totally different team to the last time we played them in the first home game of the season. They're very good ballers but we stuck at it and got a result. It was good to have Seán McSweeney back; he got the goal for us."
Limerick now face Mervue United this weekend, with the Galway side set to visit the Fairgreen on Saturday afternoon, kick-off 2pm. And Mann is wary of the team that knocked them out of the Enda McGuill Cup last month despite their position of tenth.
"Mervue are the kind of team that can get a result against us, as we saw in the Cup," Ross said. "If we don't play well they can win, but if we play well we should beat them."
Asked about his hopes in the first-team squad, Mann – who made 20 appearances in all competitions in 2014 – said: "I was very happy with last season; I got a lot of appearances.
"Hopefully again, I can try to break into the first team and get more starts under my belt, get a goal and maybe more assists. That's in the future – hopefully.
"It all came very quickly last season. It all came in the space of a week. I got two goals in eight minutes (on his debut in the Munster Senior Cup) and it all fast-forwarded from there.
"The Gaffer just put me in there in the melting pot and let me get on with it myself. It was a great experience last season. I got a lot of confidence from it and now hopefully I can just build on it this year."
Date: Monday 26 January 2015