Irish U19s: Feeney Focussed On "Impressing" In Training Camp
---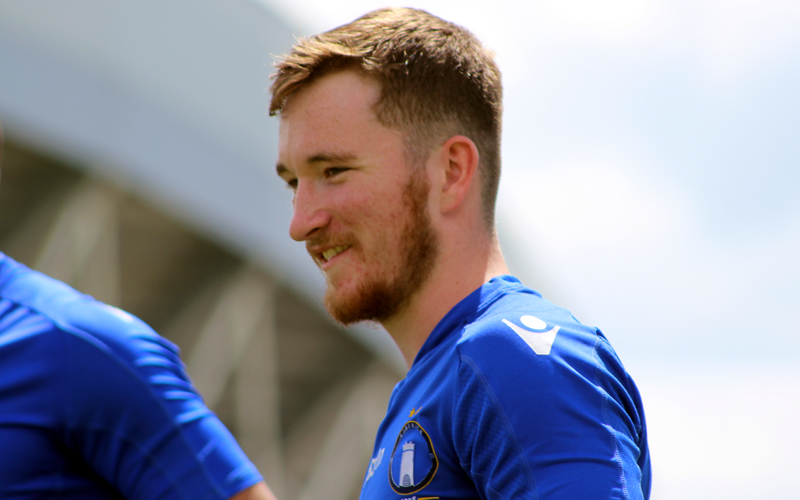 Limerick midfielder Val Feeney is hoping to "impress" in a four-day training camp with the Republic of Ireland Under-19s this week, which got underway on Monday.
Press Play To Listen
The squad assembled in the capital on Monday morning and will take in games against the first teams of Bohemians on Tuesday and Drogheda United on Thursday.
Feeney will have Superblues teammate Ross Mann for company in the first two days of the camp. And the former Birr Town and Athlone Town youngster – who turned 19 earlier this month – is hoping to catch the eye of boss Paul Doolin.
"It has been a while since I've been up there so I'm looking forward to meeting up with the boys again," Feeney told LimerickFC.ie ahead of the camp.
"There's a good bunch of lads up there and the coaches are good; you learn something new every time you go up.
"I want to try to impress Paul Doolin. Hopefully I'll play in both games and do the best I can; get on the ball as much as I can. I would say he is picking the squad for the European Championships so hopefully I can do well."
Asked how he felt the Under-19 Southern Elite Division season had gone to date at club level, Val added: "It has been good. It's a good young team.
"Results have been up and down. We started the season well but we're getting good again. We're joint-second with Cork so we have a good chance of winning it."
The Roscrea native is entering his third season in the senior setup at Limerick and made his 12th competitive appearance at the weekend in the Munster Senior Cup quarter-final win over Leeds.
"Now that I'm 19, I want to get a good run in the side," Feeney – who has the likes of captain Shane Duggan and Paul O'Conor for competition this term – said. "And try to get my name out there a bit.
"I've been sitting on the bench basically for the last two seasons; I think my time is eventually going to come and hopefully I'll get a good few games under my belt.
"It has been a learning curve but I've learnt enough now I would say to get my chance on the pitch. I suppose I just have to take it when I get on the field.
"The competition is strong; they are great lads to look up to. They are brilliant role modes. If one of those gets suspended or injured that's a chance for me then. But I'll keep learning off them in training and hopefully I can improve off that."
Date: Monday 26 January 2015