Irish U19s: Doolin's Side Set For Second Ukraine Test
---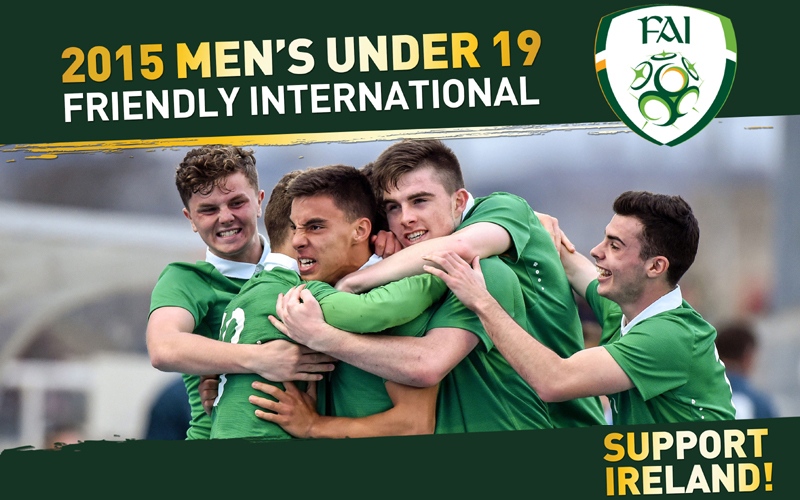 Republic of Ireland Under-19s will play their second friendly against Ukraine on Monday afternoon at the Markets Field (kick-off 1pm). Admission is FREE.
Report & Reaction from Saturday's friendly is available here.
Head coach Paul Doolin will be looking for his side to show similar character to that shown on Saturday when the sides drew at the same venue thanks to Danny Kane's late equaliser.
Ireland had been reduced to ten men late on in that fixture when Dan Casey picked up a second booking so Doolin felt the overall performance was full of character.
"The first half we had some good passages of play without maybe threatening enough but they're a very good side who have just come off the back of a six-team tournament in Serbia," he said.
"We've had two games which is impossible to do what you want to do at this level yet we performed well.
"I thought we deserved something from Saturday's game and I felt in the second half we just shaded it. You're disappointed to concede any goal from a set-piece and especially just before half-time when their player got across one of our defenders.
"On another day we could have folded but we were very good. Maybe the final ball could have been a bit better.
"We're delighted to get to see the pitch in Limerick as we'll play Scotland here in the qualifiers. We are looking forward to playing here and in Galway next month. The pitch is very good and now we're used to the surroundings which will hopefully give us an edge next month."
Results & Fixtures: Under-19 International Friendlies
Saturday 10 October: Republic of Ireland 1-1 Ukraine
Monday 12 October: Republic of Ireland v Ukraine, Markets Field, Limerick (1pm)
Preview Date: Monday 12 October 2015