Irish U16s: McGrath Appears In Ireland Friendly Win
---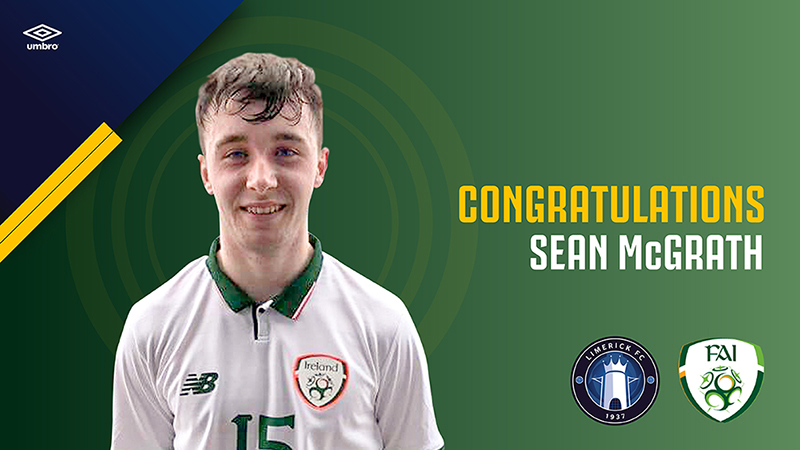 Limerick FC's Seán McGrath appeared as the Republic of Ireland Under-16s won their opening home match of 2018, defeating Bulgaria 2-0.
After two matches against Hungary in Budapest in February, Paul Osam's side opened their home account this year with two goals either side of half-time in Waterford's RSC.
Seán Kennedy's shot from close range opened the scoring in the 35th minute before Luke Turner's strike found the back of the net seven minutes from time.
Speaking after the win, Head Coach Paul Osam said his side were good value for the win. "It was a comfortable win, without being brilliant ourselves. We kept a clean-sheet, saw some new players. We met our objectives for the week.
"The focus wasn't on winning the game, but it was nice to get some confidence into the players after two losses in Hungary. The players learned from those two defeats. It was nice to get the win."
Republic of Ireland: Jimmy Corcoran; Alex Dunne, Luke Turner, Cian Kelly (C), Mazeed Ogbungo; Brandon Holt, Seamus Keogh; Toby Owens, Festy Ebosole, Seán Kennedy, Matt Everitt. Subs used: Gavin Gazuna (GK), James Furlong, Paddy Moore, Matt Healy, Conor Power, Seán McGrath, Conor Carty.
Match Date: Wednesday 18 April 2018
Report thanks to FAI.ie.