"I'm Delighted With How It Went" – Coughlan On Loan Spell
---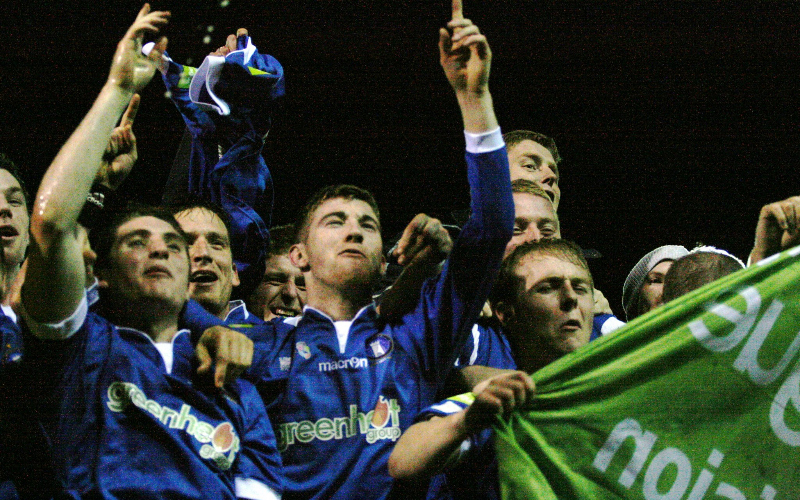 "I'M DELIGHTED WITH HOW IT WENT" – COUGHLAN ON LOAN SPELL
Garbhán Coughlan declared himself "happy with how it went" after admitting that it had been a "long season" on-loan at Athlone Town, where he secured his second successive First Division winners' medal.
The 20-year-old – who made seven appearances during Limerick's promotion win last season – spent most of 2013 with the Midlanders, where he made 22 outings and scored five goals on the way to the title.
Having helped the Superblues to end a 19-year wait for Premier Division football, Coughlan was an important player in Athlone's rise back to the top tier after a 17-year absence.
In the July window, the forward briefly returned to Limerick where he made a second-half appearance against Sligo Rovers in the League Cup, but he soon signed back on-loan with Athlone while continuing to train with Stuart Taylor's squad.
Having finished the season with the Lissywoollen club last Saturday week, Coughlan is still training with Limerick, and the local lad spoke about his joy at his recent success and the impact of manager Roddy Collins.
"I was absolutely delighted to win the league," Garbhán told LimerickFC.ie. "It was a long season and it wasn't really expected at the start that we were going to win it.
"On paper, we thought there would be better teams, but we worked hard and we did what we had to do and came out on top.
"Roddy's aim was the playoffs and he wanted to make sure that we at least got into them. We didn't have a great start but once we got going we kept going and our aim went from the playoffs to the title."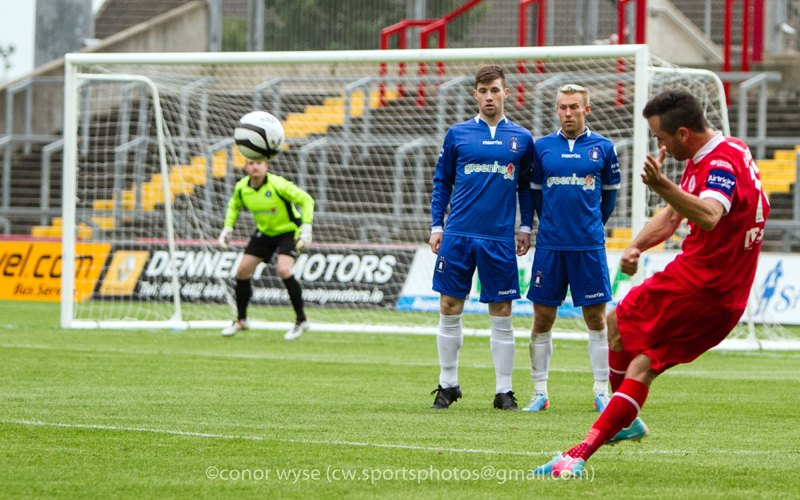 Coughlan returned briefly to Limerick in midseason and made an appearance from the bench against Sligo Rovers in the League Cup
Coughlan pointed to Athlone's team spirit and solid defence as key factors in their league triumph, with seven 1-0 wins in a nine-game period helping them across the line with two games to spare.
"Team spirit got us through," he said. "Half of our wins were 1-0. We got the first goal and were solid at the back. We had a great defence and that proved vital.
"Roddy was unbelievable. I never really had a manager like him before, although I've only had three managers. The way he talks to you and man-manages you is just unbelievable.
"He makes you feel like you're the best player and then you go out and just perform. It's easier to do that when you have a manager like him."
Asked if the team spirit was down largely to Collins, Coughlan added: "100 percent. Roddy would come in and tell a joke and everybody would be settled. There would be no nerves before games and he helped so much with that.
"In the big games, playing the likes of Longford and Waterford, he would come in and make a joke, some smart remark, and that would help us through.
"I'm delighted with how it went. I couldn't wish for more, really, winning two titles in a row.
"It has been a long year. I don't drive either so I've been relying on my Dad a lot of the time to bring me up and down, but I got through it and it worked out for me, so I'm happy."
Four of Coughlan's five goals came in wins for Athlone, as he helped to down Finn Harps twice, Wexford Youths and Salthill Devon.
The young attacker made one competitive start for Limerick in 2013, in the Munster Senior Cup tie against Avondale United back in February.