"I Don't See Why Anyone Wouldn't Want To Be Here" – Kelly
---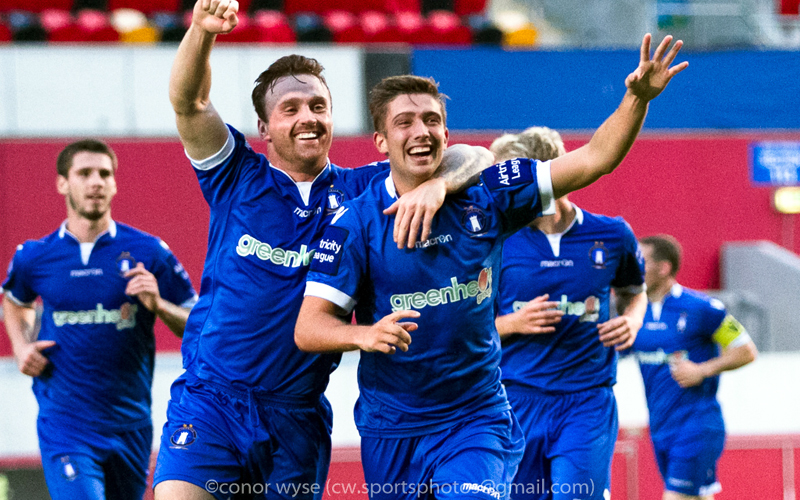 "I DON'T SEE WHY ANYONE WOULDN'T WANT TO BE HERE" – KELLY
Shaun Kelly sees no reason why any player would not want to be at Limerick, who he says are the "best up and coming club in the league", with the defender keen to extend his stay to a fourth season.
Press Play To Listen
The right-back joined the Superblues midway through 2011 and was a key figure in their First Division title-winning campaign last term, and he has again impressed this season in his 26 appearances in all competitions.
And the 24-year-old wants to remain in the city, where he has settled well since his move from Galway United over two years ago.
"I have to sit down with the Gaffer and speak soon; I'm looking to stay here," Kelly told LimerickFC.ie. "Limerick are the best up and coming club in the league. I don't see why anyone wouldn't want to be here.
"With the Derry game coming up, hopefully we'll get three points, and you never know, next year we could push on. We'll see what kind of signings the Gaffer makes and who he keeps and hopefully we can push on even further."
Kelly returned to the starting lineup for the first time in seven games for last Wednesday's win over Shelbourne at Thomond Park, after a three-game suspension had seen him lose his place in the team.
"It was good to be back," he said. "It was more like a pre-season coming back for me because I was out that long. The boys did so well when I was out, I had to bide my time and wait to get back in.
"I'm just glad to get back and get a 90 minutes, although, I'll not lie, I felt it from playing my first 90 in a long time – my legs were feeling it a bit. Thankfully, we were 1-0 up so I didn't have to push on too much towards the end.
"I think the Gaffer just wanted us to sit in as a back four and keep the 1-0 lead, which we did. I was delighted with the three points and the clean-sheet that came with it."
The Donegal native was impressed by the two 17-year-olds, Tony Whitehead and Colm Murphy, that joined him in the back four for their full club debuts.
"Tony and Colm are two great players," he said. "And Calla (Brian O'Callaghan) with his experience coming back in there, I think we did well.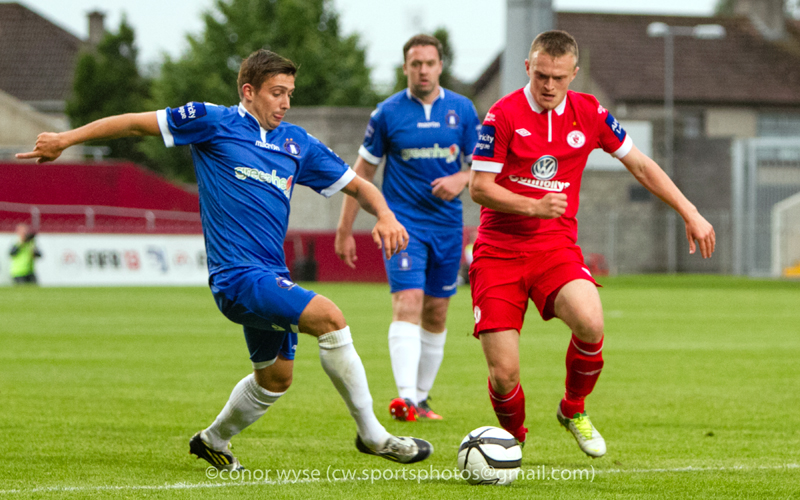 "Shels had one or two chances but they didn't take them. The main thing was getting the three points and sending the crowd home happy in the last home game of the season.
"Tony and Colm, fair play to them, they had a great game and I'm sure the fans will be seeing a lot more of them in years to come.
"Tony is a good lad. He's professional in everything that he does. He's getting better training with and listening to the experienced lads all the time.
"I think you could see a lot more of him next season, like Colm, who has been great in the practice games I've seen him in. We've been seeing them so we knew how good they are, so it was good for the fans to see how good they are.
"It's great for the young lads who played. The Gaffer has put faith in the young lads this season.
"That was Red's (Kieran Hanlon) first time playing and I know what Jamesy (McGrath) can do; he was great for us last season in winning the First Division. He's a great player and a great lad. Red has got a chance of making it too.
"There are a lot of young lads coming through and the future looks good for Limerick.
"I think when people looked at the team before the game, with Shelbourne fighting for their lives, they probably thought it would be a tough game for us. But I thought we controlled it.
"I thought we looked good even though they had two or three better chances. But as I said, at the end of the day, we've got the three points and we're delighted with that.
"I thought we controlled the match possession wise and the crowd must be happy with the way we played. I'm sure the Gaffer is as well, changing the team about and still getting the three points."
Limerick ended their home fixtures with three straight wins and clean-sheets at Thomond Park, with their last goal conceded there coming in the middle of August.
"I'm sure there are not too many other clubs that boast the same record," he said. "I don't think Pat (O'Sullivan), Kieran (Judge), the Gaffer, the players and fans can ask for any more than that.
"I'm sure everyone is delighted with that."
Limerick conclude their league campaign with a trip to Derry City next Friday where they will be hoping to get a result which could see them finish in the top half.
"We'll be looking to do the same as last Wednesday and get the three points," Shauny said, "and send the fans that travel the 5-6 hours up there home happy. If we can do that, it would be a great finish to the season."