Good Friday Programme Preview: Read All About It!
---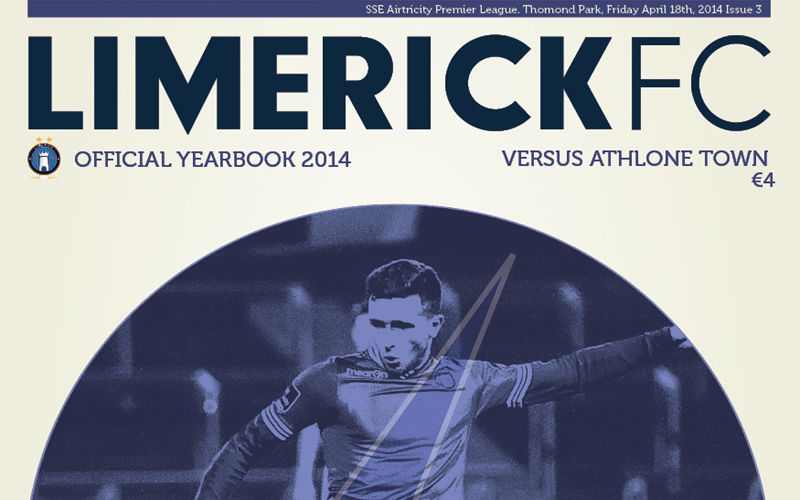 GOOD FRIDAY PROGRAMME PREVIEW: READ ALL ABOUT IT!
The third issue of the 2014 Limerick FC Programme will be on sale at Good Friday's game against Athlone Town at Thomond Park (kick-off 7.45pm), and it's our best yet!
The 44-page programme is packed full of news, views, information and fun. It is priced €4 – of which €1 goes to our schoolboys' club – and can be bought outside the Stadium before the match.
A lot of work has gone into producing this programme so please support our efforts!
Here's some of what our latest edition has to offer:
View From The Boardroom: Chairman Pat O'Sullivan gives us the view from above
Taylor Talk: Stuart Taylor gives us the thoughts from the manager's office
Inside The Dressing-Room: Shane Tracy gives us the inside track on the mood in the camp
Bright Future: 16-year-old Seán McSweeney reflects on his time at Limerick so far including being part the first-team's pre-season trip to Spain
The Treatment Table: Physical Therapist Martin Cooney gives us an insight into some of the squad's recent injuries
Out of Africa: Recent arrival goalkeeper Ali Abass tells us about the father-like figure that has greeted him and midfielder Prince Agyemang in Limerick
Academy Corner: We speak to Craig Madigan and Colin Scanlan about the progress of our Under-12s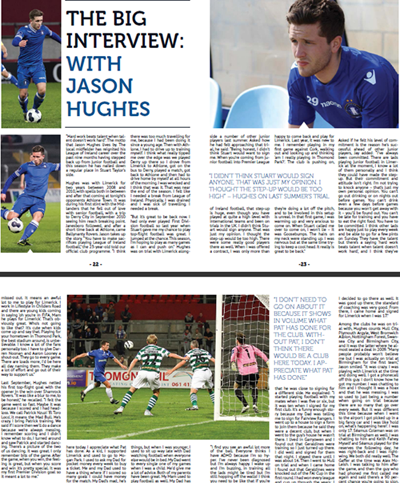 The BIG Interview: In a four-page spread, former Athlone Town midfielder Jason Hughes takes us through his career, where he speaks about falling in and out of love with the League of Ireland, and what may have been with a top English club.  Snippet from the interview: "I don't need to go on about it because it shows in volume what Pat O'Sullivan has done for the club. Without Pat, I don't think there would be a club here today. I appreciate what he has done."
Take Ten: Midfielder James McGrath talks cartoons, childhood dreams, superpowers and more!
Historical Feature: We look back on the contribution to Limerick football of Seán Cusack and Joe Bourke, who recently passed away
Gary Spain: Limerick's lifelong fan Gary Spain remembers Seán Cusack, Limerick's one-time Irish International
Special Olympics: We look back on our Special Olympics team's recent Division Two Shield success
Sports Science: We focus on Alana Frattaroli who is assisting Derek McCarthy in the Sports Science department of the club
The OSC: The latest update from the Limerick FC Official Supporters' Club
It's well worth a read! Pick up your copy outside the Stadium on Friday night!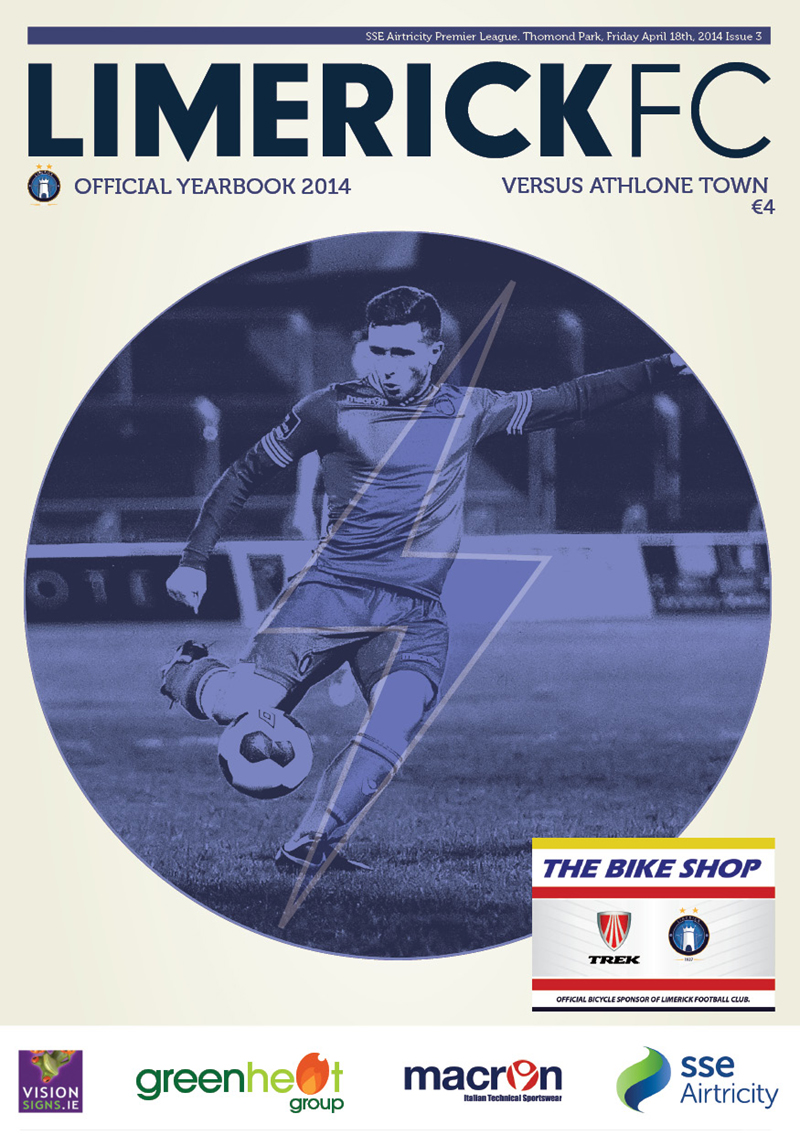 Preview Date: Thursday 17 April 2014