Gamble Returns As Strength & Conditioning Coach
---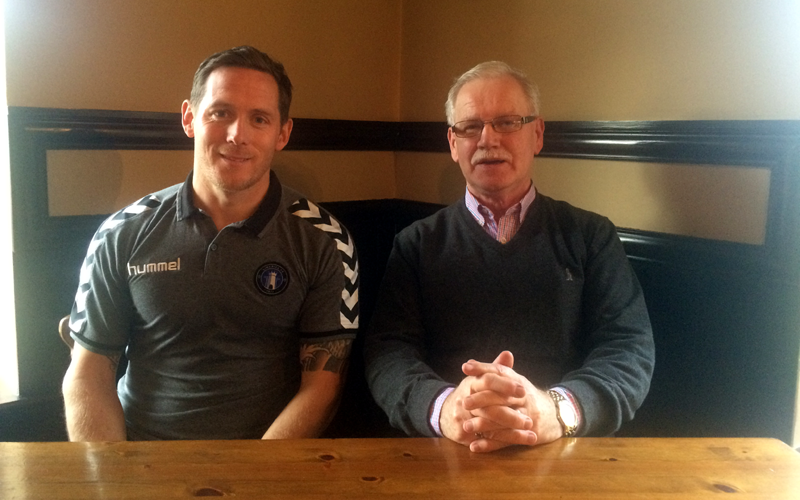 Limerick FC are pleased to announce Joe Gamble has taken up the role of Strength & Conditioning coach, as our former midfielder returns to the club to work with our first team and underage squads.
Gamble, 34, spent two-and-a-half years with the Shannonsiders between 2011 and 2013 during which time he won the First Division title and promotion back to the top flight under Pat Scully.
Now, the Cork native returns as part of Martin Russell's backroom team for Limerick's return to the Premier Division in 2017, while he will also work closely with our underage sides.
That initially will focus particularly on our Under-14s upwards as the club puts in place structures to further develop our National League teams and prepare for the SSE Airtricity Under-15 League which is set to kick off next August.
"I'm very excited," Gamble said after confirming his return on Friday. "It's a whole new experience, obviously, not being a player and now sitting on the other side of the line where you're coaching players.
"It's something that I've prepared, studied and applied myself to for years well before I retired. I knew I would go down this route and it's great that Limerick have given me the chance to prove what I can do.
"I believe I can bring a lot to the table, in a physical context by setting high standards, demanding a lot from each player in all areas which in return gives Martin a team able to physically perform at a level above and beyond what is needed to be successful.
"I wanted to go back into football full-time. I know Pat and Kieran well, I was speaking to them and after doing so well to get promoted they really want to kick it on. They're hungry for more and I want to be a part of that."
Gamble has kept a close eye on Limerick's progress in recent seasons and still keeps in contact with a number of players. He hopes in his new role – which he views as "one of the most important in football" – he can help them to make further strides going forward.
"Now that I'm on this side of the fence it's easy for me to say it's so important, because this is my role now," Joe said when asked how important Strength & Conditioning is if a team want to be successful. "But if you knew me as a player you knew how important I would value training and physical preparation.
"Especially at a professional level, where the windows of development are laid down from a young age, mainly technically ability. Physical ability is of absolute importance at professional level. Having the capacity to reduce injuries, increase workload and having a player able to perform at high intensity throughout 90 minutes through proper S&C structures is vital for any football team.
"When it comes to Strength & Conditioning in the soccer community throughout Ireland people think of S&C as doing the warm-ups, stretch a bit here and there, do a few doggies after training, get a good blowout, but it couldn't be further from the truth.
"You need to look at all aspects of physical ability, you must strive to minimise a player's weakness while developing strong foundations so other traits can be improved on. Implement strong principles and bring a scientific background to back it up; all of these structures can be bring a player's performance to the next level.
"The room for improvement is massive and I'm not just saying that lightly. It is easily one of the most important roles in professional football. Again, I know it's easy for me to say it because it's my role – I'm not trying to big it up but, for me, it's such a crucial role."
As well as the senior team, Gamble will work with all of the underage sides at Limerick, with 2017 seeing the introduction of the Under-15 National League which follows the already established Under-19 and Under-17 National Leagues.
As a player Gamble, who was twice capped for the Republic of Ireland in 2007, enjoyed League and FAI Cup success with Cork City while he also spent time in England including at Reading and Hartlepool United.
A First Division winner with Limerick in 2012, Gamble left at the end of the following year after a total of 60 league appearances. He went on to spend two seasons with Brunei DPMM where he won the S. League in November 2015 having collected a League Cup winners' medal the previous year.
Date: Friday 18 November 2016