FAI Cup Preview: "Every Year You Look Forward To The Cup" – Kelly
---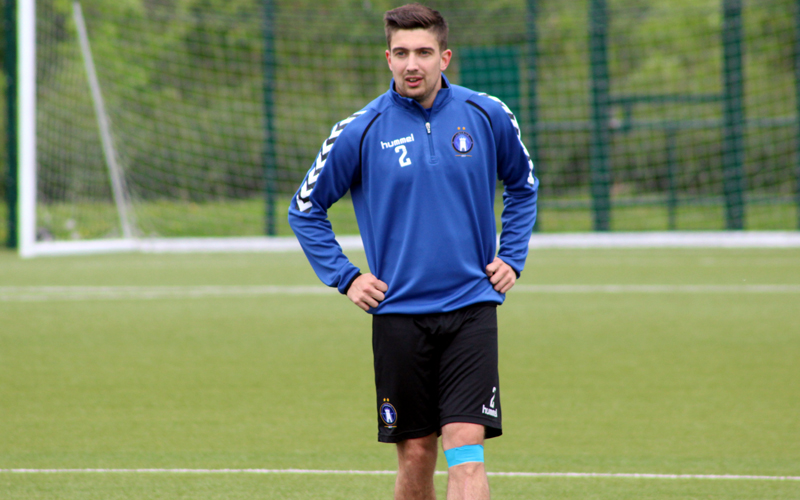 Defender Shaun Kelly is hoping "some day" his Aviva Stadium dream can be realised, with Limerick starting out on the road with a second-round clash against Bluebell United at the Markets Field on Saturday afternoon (kick-off 2pm).
AUDIO: Press Play To Listen
What the Shannonsiders will be hoping is a good omen, they defeated Bluebell at the opening stage when they were last successful in the competition back in 1982, the 1-0 win thanks to a Tommy Gaynor goal.
But Kelly knows it will be a "difficult" tie against a team containing a number of ex-League of Ireland players. Limerick – who will wear their green strip for the game – are full of confidence after 14 straight wins between the league and EA SPORTS Cup, and the Donegal native wants them to "keep standards high".
"It takes your mind off the league for a bit. It's going to be a tough game no matter what," the 27-year-old told LimerickFC.ie.
"Every year you always look forward to the Cup games and you always look forward to thinking of the end. Some day, you might hopefully make it to the Aviva. We can start off on Saturday. I'm sure it's going to be a difficult game but everybody is looking forward to it.
"When you're winning every week – we haven't dropped any points or lost any games in the League Cup – confidence is always high. But you can't take any game for granted either. You've got to keep your standards high and go into every game knowing it's going to be tough.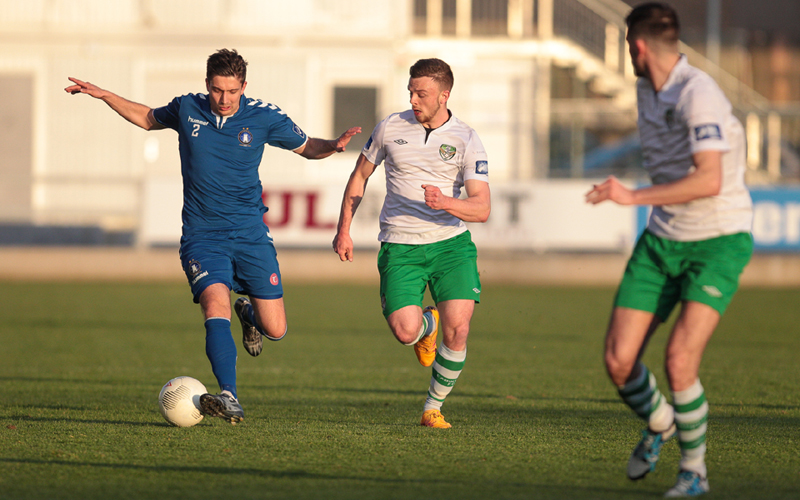 Kelly has been his usual consistent self since returning from a knee injury
"This Bluebell team have some ex-League of Ireland players. I used to play with Ger Rowe (at Dundalk); he's a good player, and I'm sure they're going to be well up for it. Especially coming down here, they're going to be trying to turn us over.
"They'll probably enjoy the pitch and everything about it. They're definitely going to be up for it. They've got nothing to lose so they're going to come here and probably have a go."
Kelly missed pre-season and the start of the league campaign with a knee injury. "Obviously, missing a whole pre-season it has been tough getting back in," he admitted, "because you're obviously behind people.
"There was a lot of games when I came back; I was playing maybe two games a week for a bit so at least I was getting some fitness out of it. When I went over my ankle against Galway I had to miss the Cobh game which wasn't ideal.
"Every game is about trying to make sure I stay fit, work on that and play as many minutes as I possibly can to get fully match-fit."
Before the midseason break, Limerick also face the two teams behind them in the league – closest rivals Drogheda United at the Markets Field on 4 June and, next weekend, third-placed Shelbourne at Tolka Park.
"They're three huge games," Shaun acknowledged. "Obviously, we'll look at Bluebell first before we look at the other ones but Shelbourne away and Drogheda at home just before the break – if we can pick up six points out of those two I think it'll be huge going into the break."
A reminder that Season Tickets are NOT valid for this game due to FAI Cup Competition rules. Ticket booths and gates open at 1pm on Saturday.
READ OUR MATCH PREVIEW WITH MANAGER MARTIN RUSSELL HERE.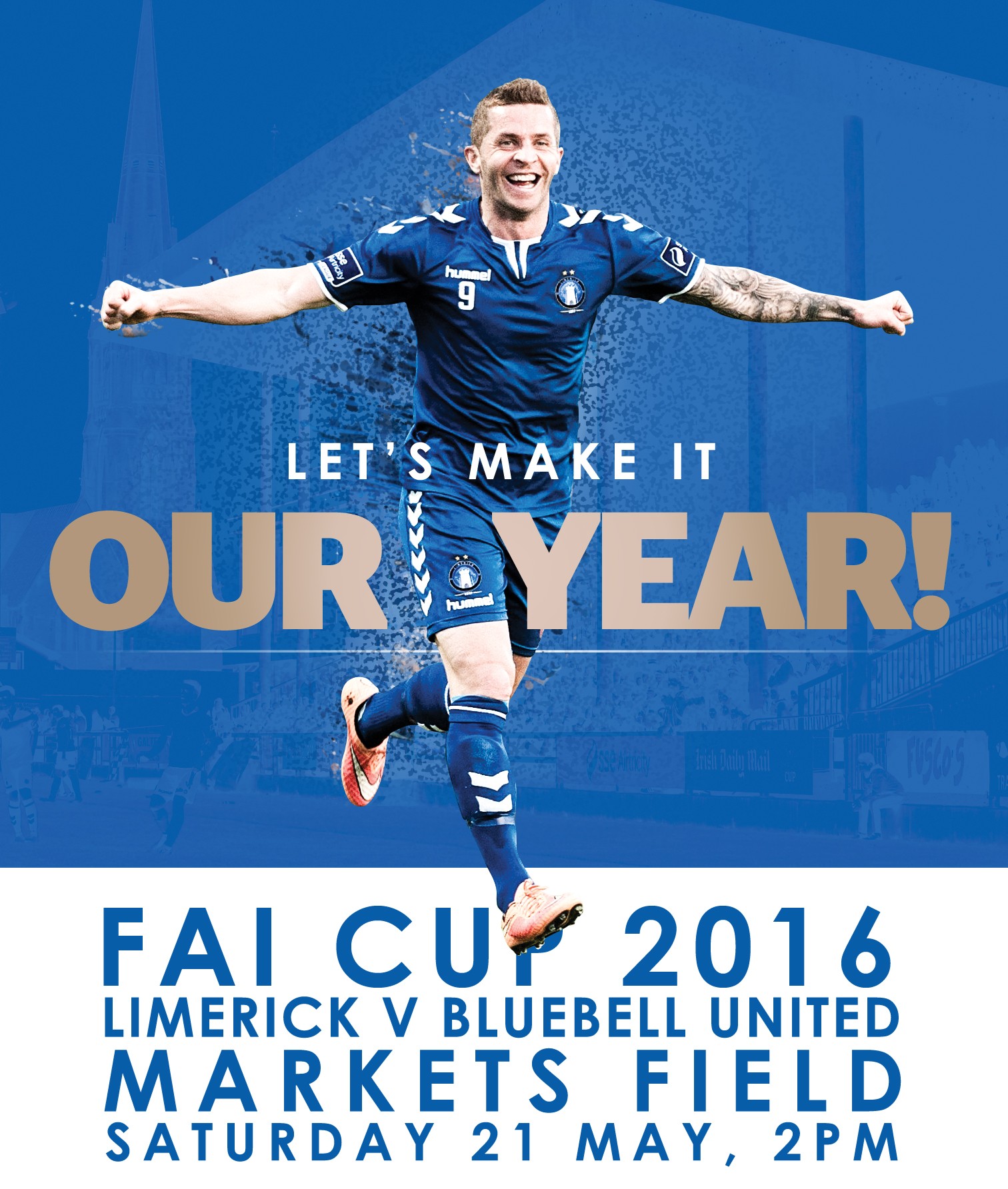 Date: Friday 20 May 2016