Eoin Hand Limerick Launch: First Hand – My Life and Irish Football
---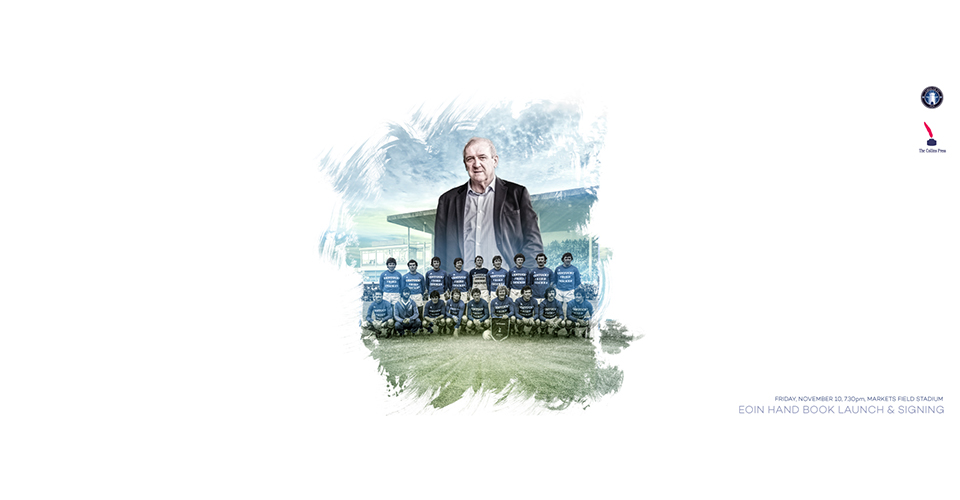 Former Limerick player/manager and Republic of Ireland boss Eoin Hand will hold the Limerick launch of his new book 'First Hand – My Life and Irish Football' at the Markets Field on Friday 10 November, kick-off 7.30pm.
With Drumcondra and Portsmouth among others in his playing days, Hand led the Shannonsiders to their second and last league title in 1979/80 and FAI Cup two years later, and he acknowledges that his time here was a "huge part of his career".
Eoin will be joined at the Markets Field on Friday evening by members of the 1982 Cup-winning side, with Limerick's Live 95FM's soccer correspondent Mike Aherne the master of ceremonies for the launch and book signing.
Speaking ahead of the launch – which is in association with Limerick FC and The Collins Press – Hand said: "Limerick is a huge part of my career. That was the transition from me being a player over in Portsmouth to player/manager. Then as a consequence of Limerick, a series of coincidences, becoming the Ireland manager in 1980.
"I was told all of it was an interesting story to put down on paper and, so far, the response has been good. This is a legacy you're leaving behind and it will be there forever so I was sensitive to different things, without taking away from the truth of the story."
Hand took charge of Limerick in 1979 and at the first attempt won the League of Ireland title, which he reflects on fondly.
"The timing (of his appointment) was very good," Eoin said. "I knew I was finished with Portsmouth in the 1979 season. I accepted that I couldn't keep with the pace of the football over there, but I thought I could still play and I was considering Cyprus and Greece.
"Then Limerick got in touch with me. I don't know how, but it was Mickey Webb and Harry Gibson-Steele. I met them in Heathrow, we had a long chat and it sounded exciting, plus it was going home. Limerick has and always had a great sporting tradition. I thought it was worth a go.
"It was a phase of my life that I knew I was going to be really committed to because I wanted to see how I'd get on with management.
"I was very analytical about managers I played under and I would pick up their good points and their bad points, in my opinion, as well as my own thoughts on how to play the game. This was an opportunity where I had total control over everything to do with Limerick United, as it was at the time.
"It was a great start to the season; we had played three and won three. It continued from then, it snowballed from then and the confidence grew with the lads. And we had good fun as well. Once the game was over and the work was done I wanted all these lads to bond together. That, to me, was a very important part of team management – all in it together.
"You could feel the whole thing building up and then the realisation that, hey, there's something happening here – we could win this league."
Limerick did go on to clinch the title, with a draw against Athlone Town at Saint Mel's Park on the final day of the 79/80 season. In 1982, the club collected their second-ever FAI Cup with a defeat of Bohemians in the decider at Dalymount Park.
Eoin Hand Profile
Eoin Hand, born in Dublin, won 20 caps with the Republic of Ireland. As player/manager of Limerick United, he won the League of Ireland title in 1980. After managing the Irish team and clubs from England to Saudi Arabia, he worked as a career guidance officer for the FAI. Now retired, he lives in Kerry.
Hand has been a player for club and country, a manager and an analyst. He has lived and loved football his whole life, from being bullied by a Christian Brother for playing a 'foreign' game through advising young players on their future careers and later offering insightful commentary on matches.
From 1980 to 1985, he managed one of Ireland's greatest generations of players, including Liam Brady, Ronnie Whelan and Frank Stapleton. The team missed out on the 1982 World Cup on goal difference alone. Despite having come closer than any previous manager to qualifying, Hand endured intense criticism from the press. Eamon Dunphy in particular, who grew up close to him in Drumcondra, mounted a campaign of fierce abuse.
Hand responds here for the first time, telling the inside story of his time in football, from his start with Swindon Town at 18, through playing for Portsmouth and Ireland, to managing Limerick United and the Irish team, as well as English, Saudi Arabian and South African teams, along with anecdotes about top players and managers like George Best, Liam Brady, Bobby Charlton and John Giles.
With unflinching honesty and bracing humour, Hand also lays bare the personal issues that led to him drinking heavily and almost dying of acute pancreatitis in 1997. That he managed to pull through at all is testament to the resilience with which this provocative memoir crackles.
'First Hand – My Life and Irish Football', published by Collins Press, will be on sale at the Markets Field through O'Mahony's Booksellers on Friday night, priced €19.99. The launch takes place in the Corporate Suite, doors open 7.30pm. All are welcome.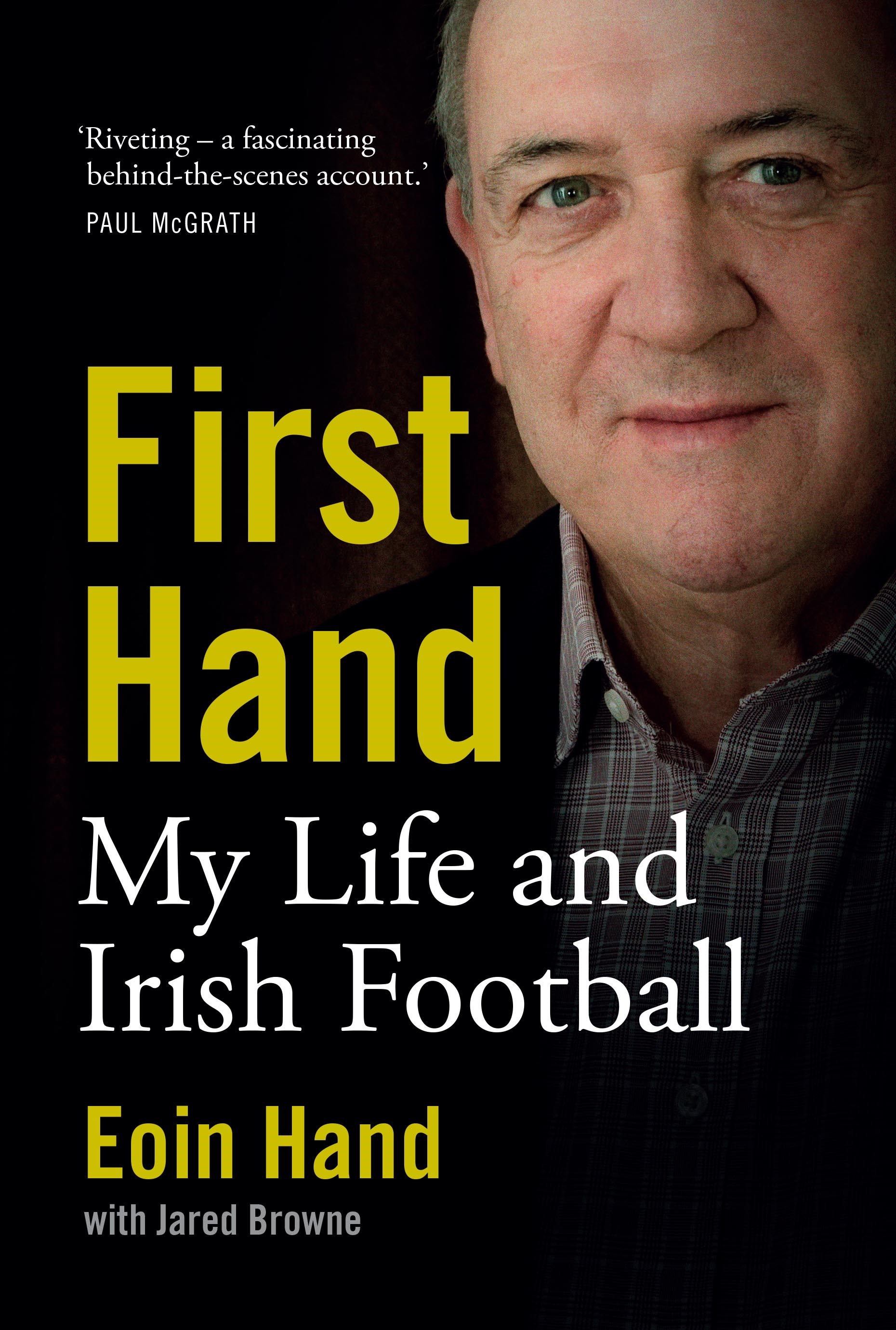 Date: Tuesday 7 November 2017