EA SPORTS™ FIFA 18: Limerick Club Pack Now Available
---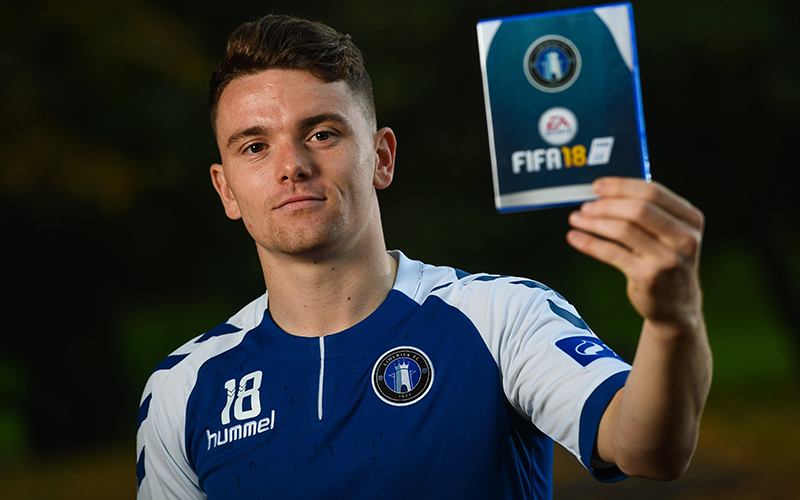 EA SPORTS™ Celebrates 10 Years of SSE Airtricity League Action with Exclusive FIFA 18 Club Packs!
The SSE Airtricity League Premier Division celebrates 10 years as a playable feature in one of the most popular franchise sports games on the planet, EA SPORTS™FIFA!
Pictured, Limerick FC's Dean Clarke helped to launch the Exclusive FIFA 18 Club Packs.
Joining the players, teams and atmospheres of The World's Game, Irish football fans once again have the chance to show their support with the return of the popular FIFA 18 SSE Airtricity League Club Packs. Featuring the individual club crest of all 12 Premier Division teams, this downloadable sleeve is available now for free.
In addition to the crested pack art, League of Ireland fans can also download FIFA 18 phone and tablet wallpapers along with Twitter and Facebook backgrounds for all their favourite Premier Division clubs, including Limerick FC!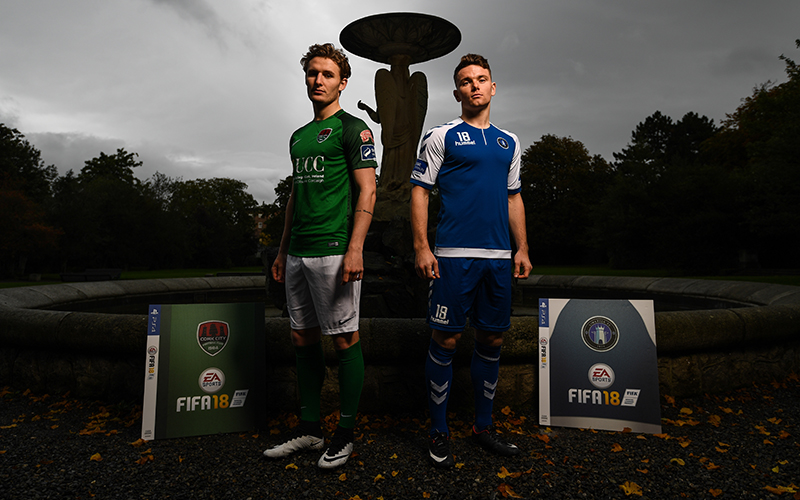 Club pack covers, wallpapers and social media banners can be downloaded HERE and are available on all formats, including Xbox One®, PlayStation 4®, PlayStation 3, Xbox 360 and PC. Once you've printed (wireless fees may apply) out your preferred sleeve, simply replace the existing cover in the FIFA 18 pack and start playing with your very own SSE Airtricity League of Ireland copy.
For the past 10 years, FIFA has exclusively featured the League of Ireland, giving proud Irish football followers and fans from around the world the chance to play out their football fantasies. For the first time ever, real-world movements, size and attributes inform how a player moves, giving gamers the chance to feel the life-like tendencies of the world's best.
Enjoy dramatic moments and score incredible goals, with all-new team styles, adaptive commentary and signature pitch-side fixtures just some of the many features coming together to bring fans the most immersive FIFA football experience ever! FIFA 18 is now available in stores nationwide.
Date: Tuesday 3 October 2017